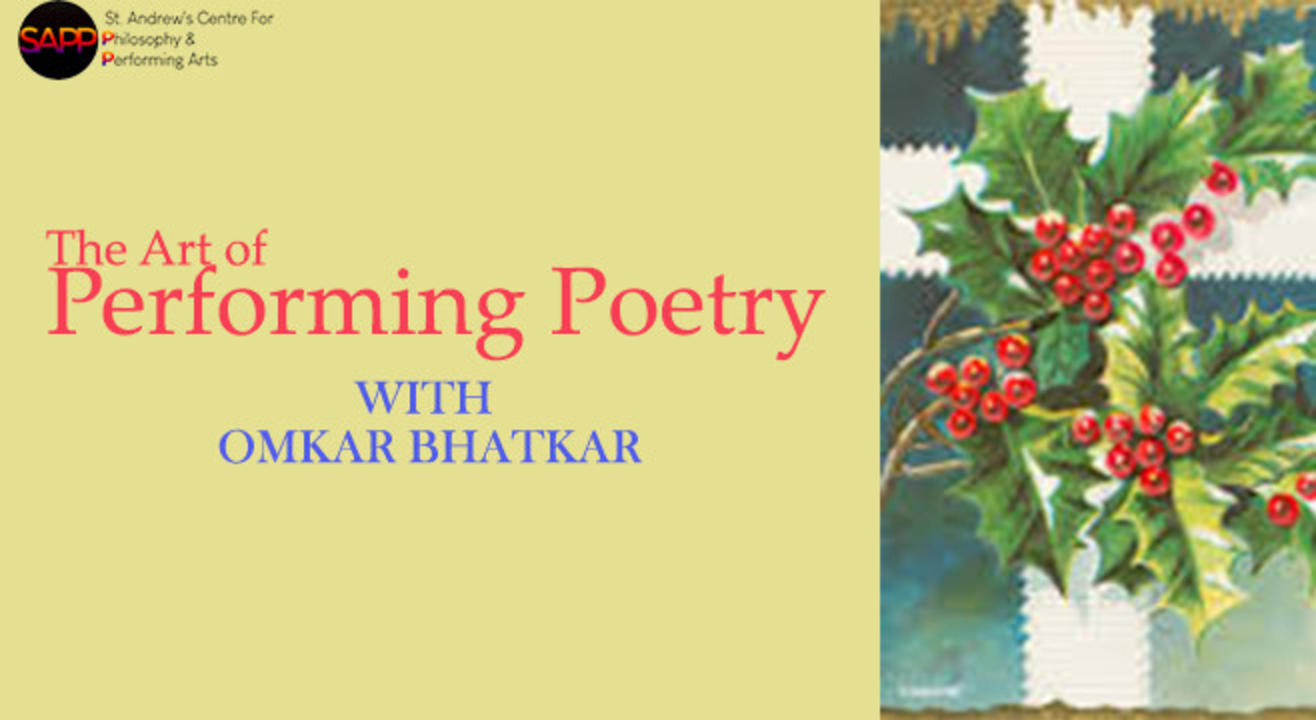 Poetry
Workshop: Performance Poetry
St. Andrew's Centre for Philosophy & Performing Arts (SAPP)
About
Conducted by Omkar Bhatkar
Written Poetry can be interpreted and expressed in several ways beyond the usual recital through skills in speech, theatre and movement. Explore the art of performance poetry in this one day intensive workshop. You need not be a writer/poet to attend this workshop.
Kindly carry two poems that you would like to perform, preferably one which is not written by you.
The workshop is for 4 Hours.
Sun 15/12/19 10 AM to 1 PM
For Age Group 14+
About Dr. Omkar Bhatkar:
Dr. Omkar Bhatkar is a Sociologist and Head of 'St. Andrew's Centre for Philosophy and Performing Arts. He is the Founder of Metamorphosis Theatre Inc. He is a playwright, director, poet and painter and he works largely in the area of Poetry, Existentialism and French dramas.
Venue
St. Andrew's Centre for Philosophy & Performing Arts (SAPP)
St Domnic Rd, Bandra West, Mumbai, Maharashtra 400050