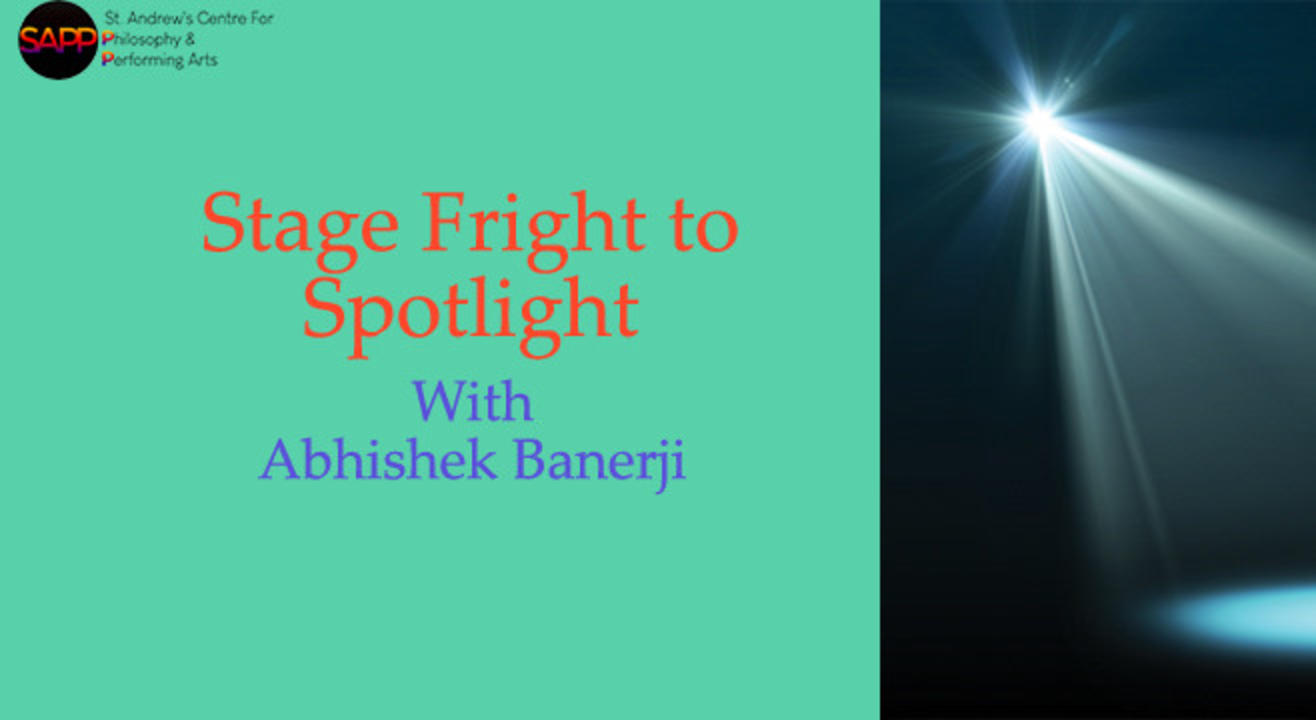 Skill Development
Workshop: Stage Fright to Spotlight
December 23 | 10AM - December 24 | 1PM
St. Andrew's Centre for Philosophy & Performing Arts (SAPP)
About
Conducted by Abhishek Banerji
A two-day massive action certified public speaking course aimed to make you a confident, creative and charismatic speaker. A uniquely designed T.A.G (Theatre-Activity-Games) Based Workshop created to make you a speaker that captivates the audience with content, creativity and charisma; the winning formula of a successful speaker. A certificate will be provided after course completion.
The workshop is for two days.
Day I: Mon 23/12/19 10 AM to 1 PM
Day II: Tue 24/12/19 10 AM to 1 PM
For age 16 to 21 years only.
About Abhishek Banerji:
Abhishek Banerji is the Founder & CEO of The Skill Hub– Skills that set you apart, a theatre artist, an expressive art based therapist, a keynote speaker, and the creator of Explore. Express. Evolve…. The Quest Within! He is an internationally certified and award-winning trainer and facilitator, an internationally-licensed emotional intelligence coach and has accreditations in Neuro Linguistic Programming (NLP), Transactional Analysis (TA), Emotional Skills Assessment Process (ESAP), Rational Emotive Cognitive Behavioural Therapy (RECBT), Psychometrics among others.
Venue
St. Andrew's Centre for Philosophy & Performing Arts (SAPP)
St Domnic Rd, Bandra West, Mumbai, Maharashtra 400050
GET DIRECTIONS