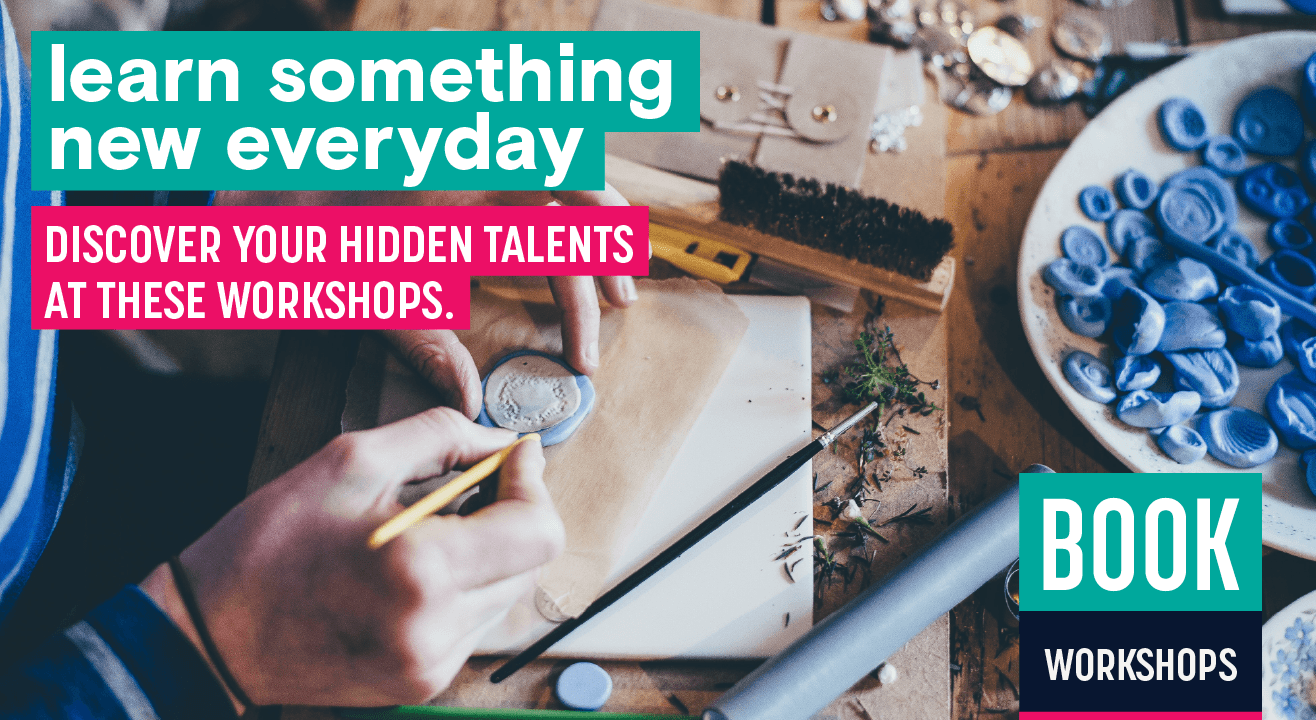 Workshops
Get ahead of Sharmaji ka beta at these workshops in Bangalore!
Time to learn some hacks! Own your learning at these workshops across Bangalore.
Forget the older stuff and learn what truly fascinates you at workshops in Bangalore! Check out workshops for every kind of student: young and old, beginners and pros, Jedi masters and Jedis in training, wizards and Muggles - okay, maybe not Muggles. And maybe not Sharmaji ka beta either.
What can I learn?
All the fun things they should have added to the syllabus. Everything from how to write better by watching TV to becoming an entrepreneur.
What kind of workshops can I find?
Arts and Humanities
Take a step into learning something new. Bring out the artist in you by gaining insights on how to create a mandala, or learn hand-lettering aka calligraphy with pen or paintbrush in art workshops. If you're feeling crafty, enjoy carving and printing using a woodblock or create resin art in craft workshops. If painting soothes your soul, check out the various painting workshops near you. Feel like dancing to your heart's content? Head out to these dance workshops Insider.in has to offer.

If holding a DSLR and clicking away is your thing, check out design and photography workshops. You can even learn a new language like Mandarin or learn about tribes in this storytelling workshop.
Lifestyle
Interested in philosophy? Attend an interactive living philosophy course in Indiranagar. Or you can learn film-making, buying-selling on Amazon or more through these learning workshops. You can even discuss books you love or more in this discussion workshop, or find the significance of the wheels of fortune at this cultural workshop.
For the little ones!
Is your child the next tech genius? Check the various workshops available exclusively for the little ones here.
Where do these workshops usually happen?

Featuring lessons at venues across Namma Bengaluru such as The Zwende Space, Dialogues Cafe, Shoonya, Art Studio & Gallery, New Acropolis and many more, here's where you can find an enthusiasm to learn about everything there is in mentors and peers alike. Quite often, these venues hold events with other creatives as well, so you might meet folks who've made a career in the same field! What you can definitely expect is to find all kinds of ideas, that help you see things from a new perspective (*cue a mindblown GIF*).
Don't see your city listed here? No problem. Just select your city on Insider.in, and hover over the 'events' tab to find out if there are any workshops in your city.
How to redeem
● To redeem go to www.cure.fit/me/vouchers and login or signup.
● You can also use the cure.fit app (available on Android and iOS), go to the Plan/Home section on cure.fit app
● Click on the profile icon on the top right (use latest app version) & visit the "Redeem Voucher" section
● Unlock the voucher code to start your Cult access
● Your cult access will start from the date of activation of the voucher code.
● Once redeemed, you can book cult classes from both cure.fit app and website.
Voucher Terms & Conditions:
You will receive the code within 72 hours after your purchase.
The promotional voucher is valid till 31 st Oct 2019
The voucher codes can only be applied on cure.fit website (on desktop or mobile)
Each voucher can be redeemed only once per user.
The 7-day pack is valid for individuals who have never taken a Cult/Mind class before.
The offer is applicable only in Bangalore, Delhi/NCR, Mumbai, Hyderabad, Chennai, Jaipur & Pune.
Classes can be booked using both the cure.fit app and website
Slots per centre may vary based on demand and availability
This pass does not allow the customer to pause the membership
There will be a deduction of 1 day from the access pass if a class has been booked but not attended.
Only one voucher can be used at a time and cannot be combined with other offers.
The voucher is not transferable and should not be resold or redeemed for cash
If the product purchased using a promotional voucher is returned, the refund value will not include the value of the voucher code.
cure.fit reserves the right to modify or revoke the voucher/offer at any point in time.
Subscribe to receive our newsletter!
Find the best experiences happening out there in your city or enjoy handpicked content while sitting comfortably at home. Paytm Insider is your go-to place to figure out what to do today!