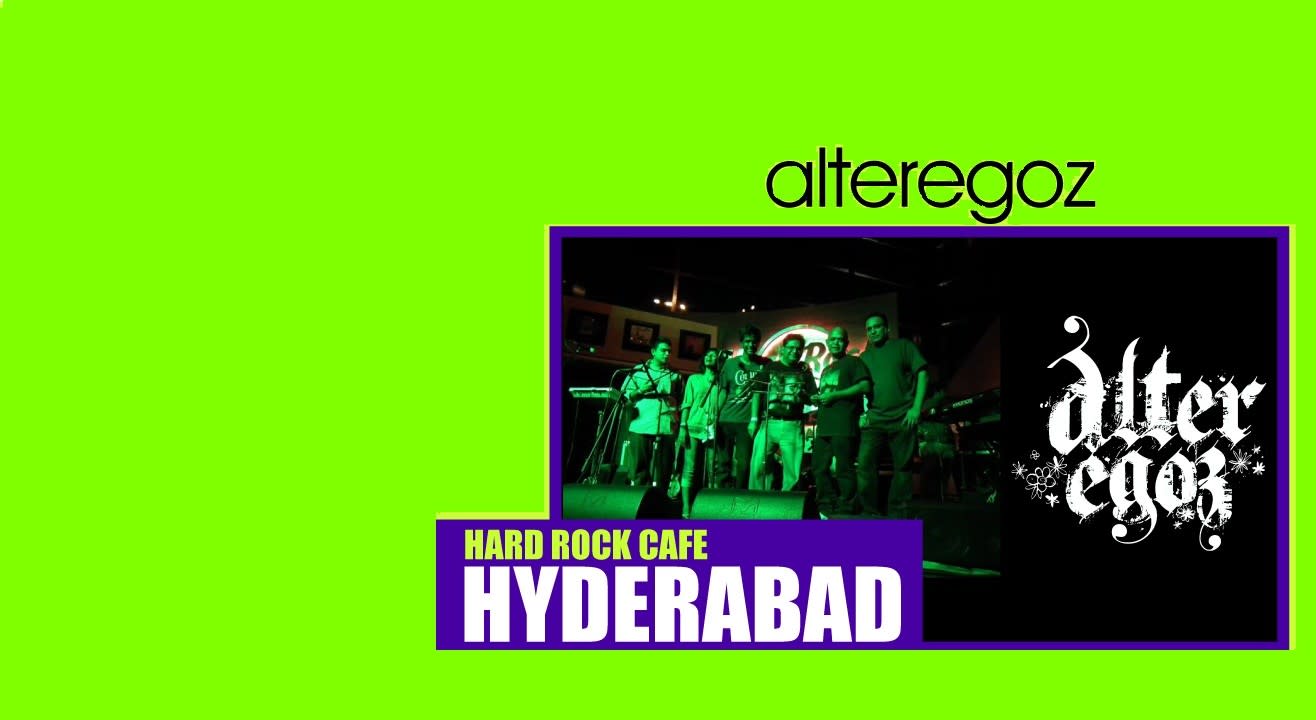 Music
Alteregoz - Thursday Live!
Hard Rock Cafe, Hyderabad
100 (Entry) + Rs.500 (Cover)
About
AlterEgoz was started in 2001 and is probably the only band from Hyderabad to have had the longest stint of over 15 years.
Having started as a cover band and performed all over Hyderabad and elsewhere in the country, the band took a conscious decision to focus solely on originals. The journey of originals began way back in 1995 and have evolved over the years to present today, a bouquet of influences ranging from the 60s to the early 90s grunge.
AlterEgoz has also been the only band to be covered by all publications including vernacular. It has played for an exclusive NDTV feature. The band has been featured in Outlook and WOW magazine. AlterEgoz has also played for Sahara TVs first IPL launch programme where in all major bands from across the country were beamed live during the inaugural show. It has also been featured by the local Telugu channels like Gemini and ETV.
Venue
Hard Rock Cafe, Hyderabad
GVK One, GVK One, Road No. 1, Banjara Hills, Hyderabad, Telangana 500034