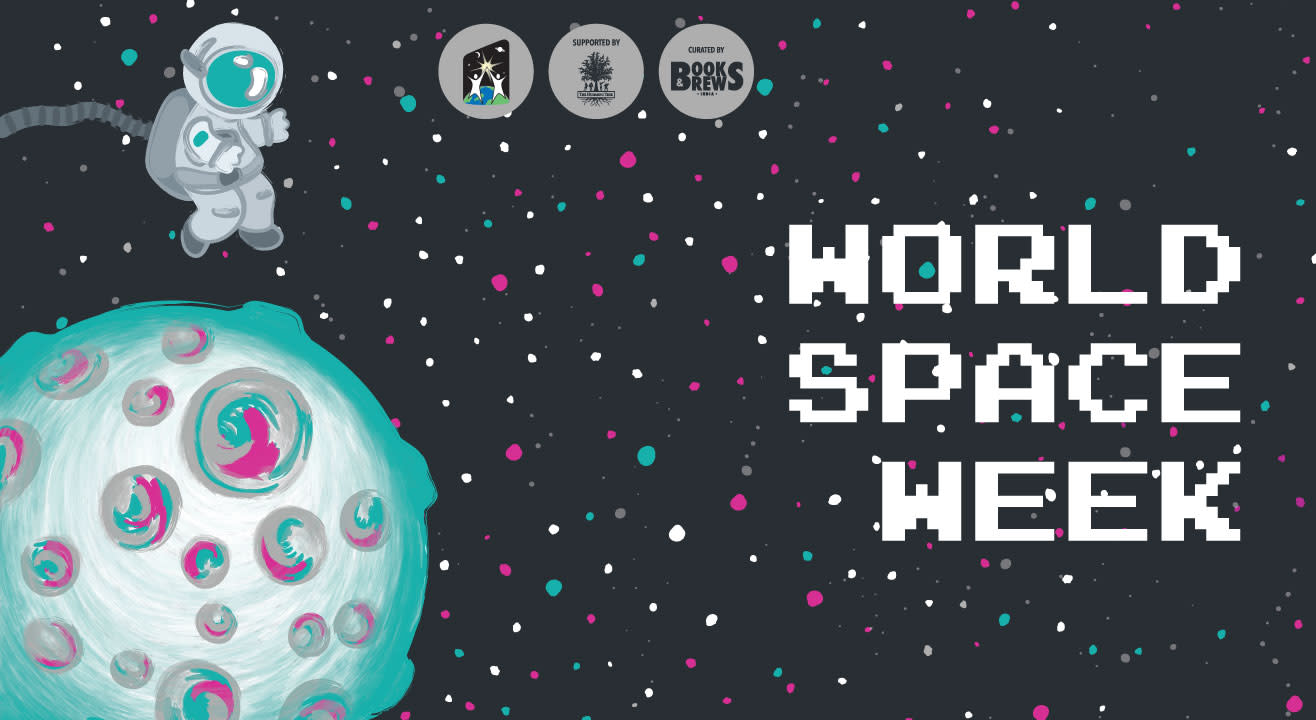 Events
World Space Week - Books & Brews, India
About
Books & Brews, India exclusively brings to you a week long celebration of World Space Week, for the first ever time in Bangalore with exciting sessions and gatherings all around the city!
World Space Week is an international celebration of science and technology, and their contribution to the betterment of the human condition. The United Nations General Assembly declared in 1999 that World Space Week will be held each year from October 4-10.
Curated by Books & Brews, India
Books & Brews, India © is a series of live gatherings that bring together a community of interested people for lovingly curated, intimate sessions around books, reading, and the love for words. We do this through book meet ups, silent reading parties, book shop crawls, spoken word, poetry, workshops and "Between The Pages" - an intimate session with renowned authors, illustrators, publishers and personalities who live on words. Books & Brews supports communities, curates exclusive content, promotes and manages shows for international and local writers, publishers and readers in India.