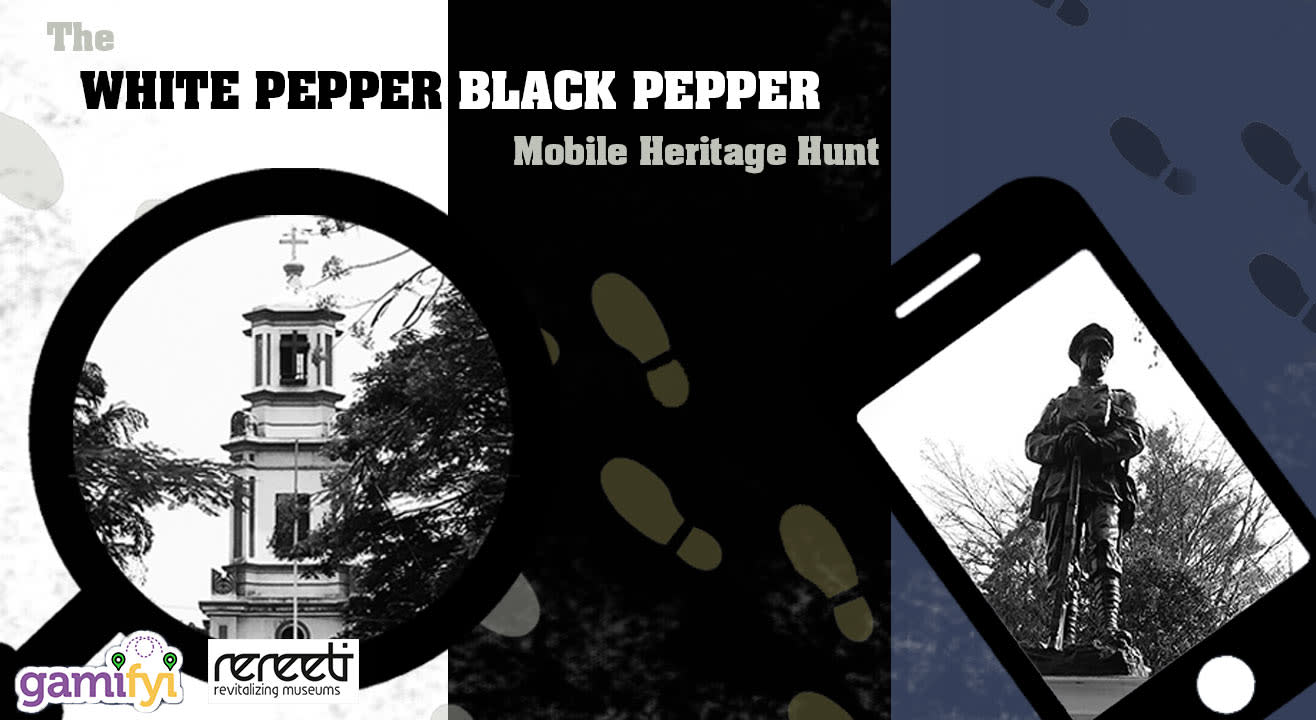 Experiences
WW1 Heritage Hunt
The Statue of the unknown soldier
About
LAUNCH OFFER-

Original Ticket Price: 550/-
Launch Price: 450/-

Think you know your history? The colonisations, the world wars? ReReeti and GamiFYI have created a Heritage Hunt linking some of the War Memorials in Namma Bengaluru. Put on your explorer hats and play the Heritage Hunt on the GamiFYI App and discover WW1 memorials around central-Bengaluru, through a truly engaging experience at your time and your pace, conveniently.
A team can have up to 4 people. A team requires only one ticket.
Duration: 120-150 mins
1. Slot No.1 : 06:00 AM
2. Slot No.2 : 07:00 AM
3. Slot No.3 : 08:00 AM
4. Slot No.4 : 09:00 AM
5. Slot No.5 : 03:00 PM
6. Slot No.6: 04:00 PM
7. Slot No.7 : 05:00 PM

Duration: Roughly 120-180 mins
Built as a game for ages from 15 onwards.
Come along with a friend or play against your friends.
Bring your family, and do a parents vs. kids challenge.
For corporates who want to promote teamwork with a fun and engaging activity.
GamiFYI is India's first ever scavenger hunt on app.
1. The Heritage Hunt clues are given on a Mobile App - GamiFYI
2. The coupon code to join the quest will be mailed to you 4 - 6 hours prior to the slot you choose.
3. Once you are at the location, open the app, enter the coupon code and get started.
4. Solve the clues, find the location, perform the action, get the next clue and repeat
5. You can play the quest in teams - a team can have up to 4 people. A team of up to 4 people requires only 1 ticket.
6. The Hunt is best carried out in your own vehicles – cars, two-wheelers.
7. Some areas have photography prohibitions. Please do not take pictures in those areas.
8. Make sure you are protected against the heat or the rain.
9. Don't forget to have fun! Tag Gamifyi and ReReeti in your social media posts as you play the game and discover the memorials.
GamiFYI is still the only App ever to have curated scavenger hunt like discovery games in Bangalore and now we are going to mesmerize London while increasing their offerings in Singapore.
ReReeti is all things museums! It is one of the very few organisations who work towards making history and heritage fun and engaging for everyone.
Venue
The Statue of the unknown soldier
Opp to Jawahar Lal Nehru Planetarium, Raj Bhawan Road, Vasanth Nagar, Bengaluru, Karnataka 560052