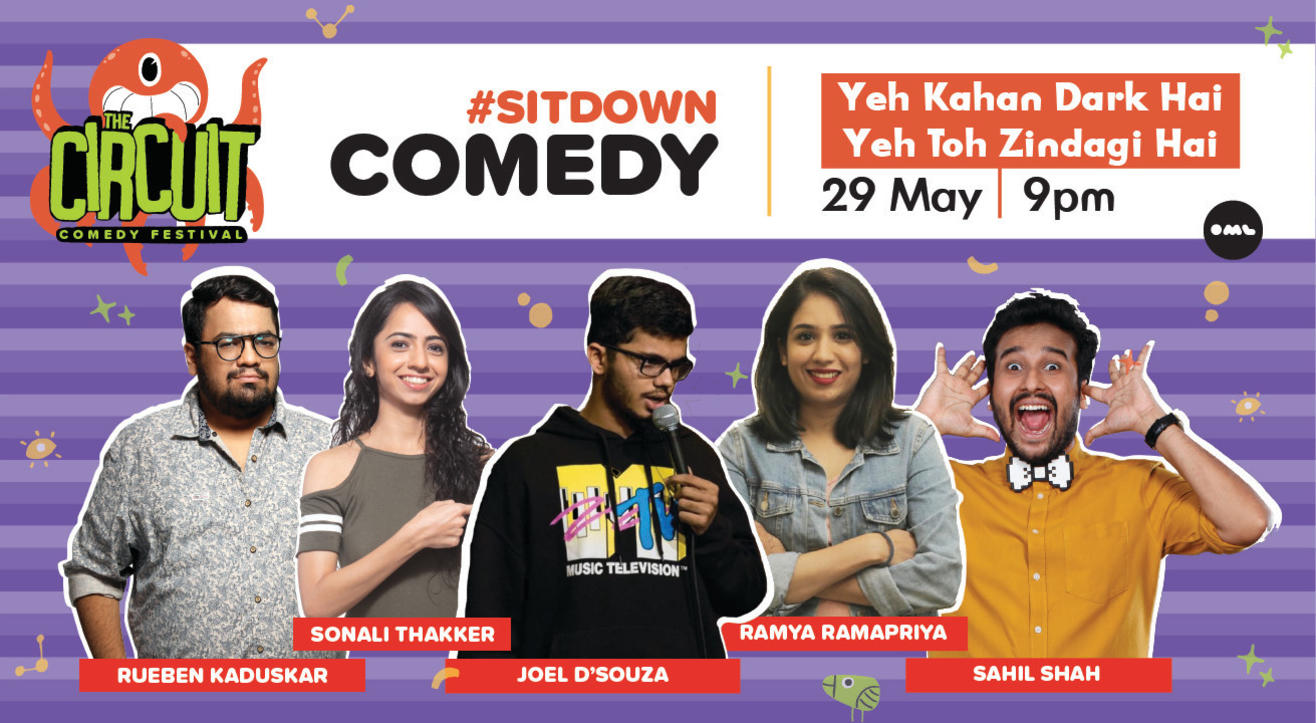 Comedy
Yeh Kahan Dark Hai Yeh toh Zindagi Hai
About
If you enjoy dank memes, think people who are overly cheerful are annoying or drink half a glass of water just to make "the glass is half empty" statements, this show is your new favourite thing in the world. And if you're the cheerful happy sort, come see what the other side is like.
Along with Sahil Shah, your host, we have Joel Dsouza, Ramya Ramapriya, Reuben Kaduskar and Sonali Thakker to present Yeh Kahan Dark Hai Yeh Toh Zindagi Hai. Get set for a show dedicated to jokes so dark you'll definitely be like "Light on kar do yaar, please."
The Circuit's #SitDownComedy is a digital comedy festival. And we're back for round 2 with brand new shows with your favourite comics. Sit down and get ready to rofl@home with us from 27-31 May 2020.
Support for Purchase on iOS
If you are trying to buy this ticket on an IOS device, copy the link and open it on your Chrome / Safari mobile browser or on your desktop browser. We're working on getting this up and running at the earliest. Reach out to help@insider.in(opens in new tab) for any further assistance.