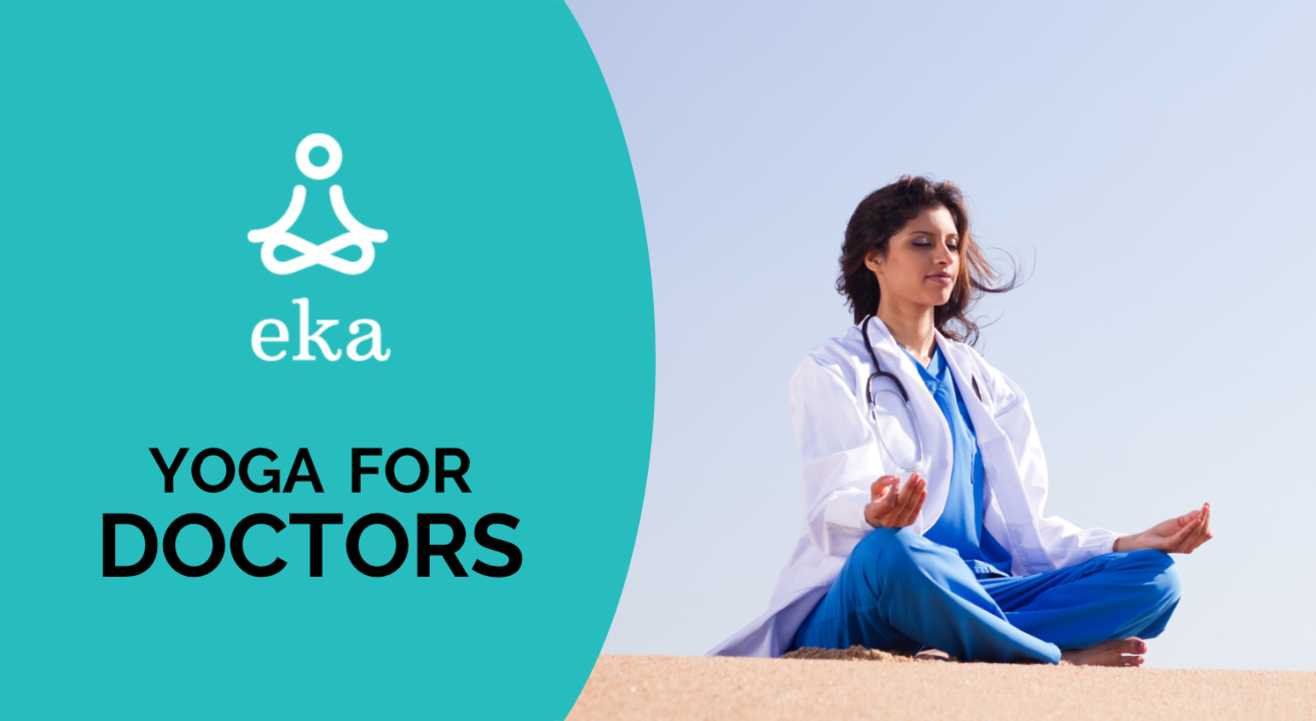 Invite your friends
and enjoy a shared experience
Invite your friends
and enjoy a shared experience
About the Event
Join this session designed to help address common issues in doctors who end up wearing a mask most of the day and stand for long periods of time. This session is organized by with Eka, a yoga and meditation app from India. In the session we will review:
1. Simple exercises to relieve neck and shoulder strain.
2. Three part breathing or yogic breathing that is great to practice after a full day of wearing PPE.
3. Asanas for improving mobility and strength of legs, hips and back.
4. Yoga Nidra for deep relaxation.
About the teacher:
Sudeepta began her yoga journey in her teens and has been teaching for over ten years. She studied with teachers in India and the US in different yogic traditions including Hatha, vinyasa, prop based, restorative and yin. She started Pranayama and Yoga Nidra practice about 15 years ago, and has completed Yoga Alliance certified 200 and 300 hour teacher training in the US under Kim Manfredi, a 200 hour training in Yoga Nidra under Swami Yogaratna Saraswati, and Level 1 and Level 2 training for teaching individuals with special needs. In addition to teaching Asana and Yoga Nidra classes to adults, she teaches yoga classes to children with special needs like cerebral palsy (improve mobility and strength), autism (motor skills, balance, changing behaviour patterns) and kids with cancer (pain relief, emotional resilience).
She is a mother to energetic twin boys who help her appreciate the practice of sitting in stillness. Sudeepta has a Masters in Biomedical Engineering and ten years of work experience in research and business analysis.