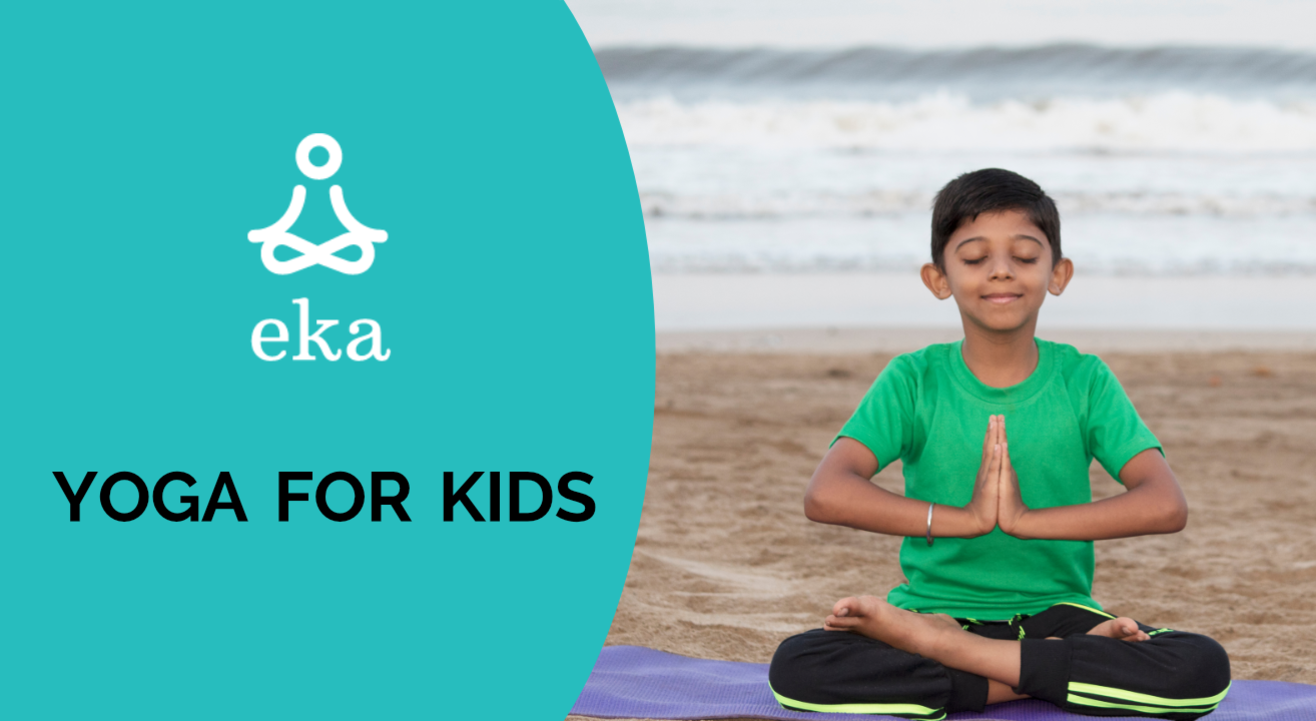 Yoga for Kids 5 week course by Sudeepta Shanbhag
July 8 | 4PM - August 26 | 5PM
Invite your friends
and enjoy a shared experience
Invite your friends
and enjoy a shared experience
About the Event
This is a 5 week session for yoga for kids aged 6 to 12 yrs. In this series of 5 classes, kids will explore a different theme each week through asana, breathing, short meditation or yoga nidra and some creative work of drawing or coloring or origami related to the theme. Buy the first set of 5 sessions for INR 999 (with first session being free) or INR 349 per session and renew each month for INR 999 for 4 classes. It will be conducted by Sudeepta Shanbhag, Kids yoga expert from Eka, a yoga & meditation app from India.
We have a different theme each week and our young explorers will enjoyed the wonders of outer space, forest, everyday objects, ocean etc. through yoga poses, some art -paper folding and drawing/coloring and some creative thinking.
The classes will improve their body awareness and through the exercises and interactions it helps them bring out their creative side. Every child is encouraged to come up with a different way of moving around the room to explore the world. By doing this their perspective changes. It also helps build a lot of strength and flexibility - it's not easy walking on all fours or in a backbend. The child will have so much fun that they will develop a life long positive association with yoga and meditation.
About the teacher:
Sudeepta began her yoga journey in her teens and has been teaching for over ten years. She studied with teachers in India and the US in different yogic traditions including Hatha, vinyasa, prop based, restorative and yin. She started Pranayama and Yoga Nidra practice about 15 years ago, and has completed Yoga Alliance certified 200 and 300 hour teacher training in the US under Kim Manfredi, a 200 hour training in Yoga Nidra under Swami Yogaratna Saraswati, and Level 1 and Level 2 training for teaching individuals with special needs. In addition to teaching Asana and Yoga Nidra classes to adults, she teaches yoga classes to children with special needs like cerebral palsy (improve mobility and strength), autism (motor skills, balance, changing behaviour patterns) and kids with cancer (pain relief, emotional resilience).
She is a mother to energetic twin boys who help her appreciate the practice of sitting in stillness. Sudeepta has a Masters in Biomedical Engineering and ten years of work experience in research and business analysis.