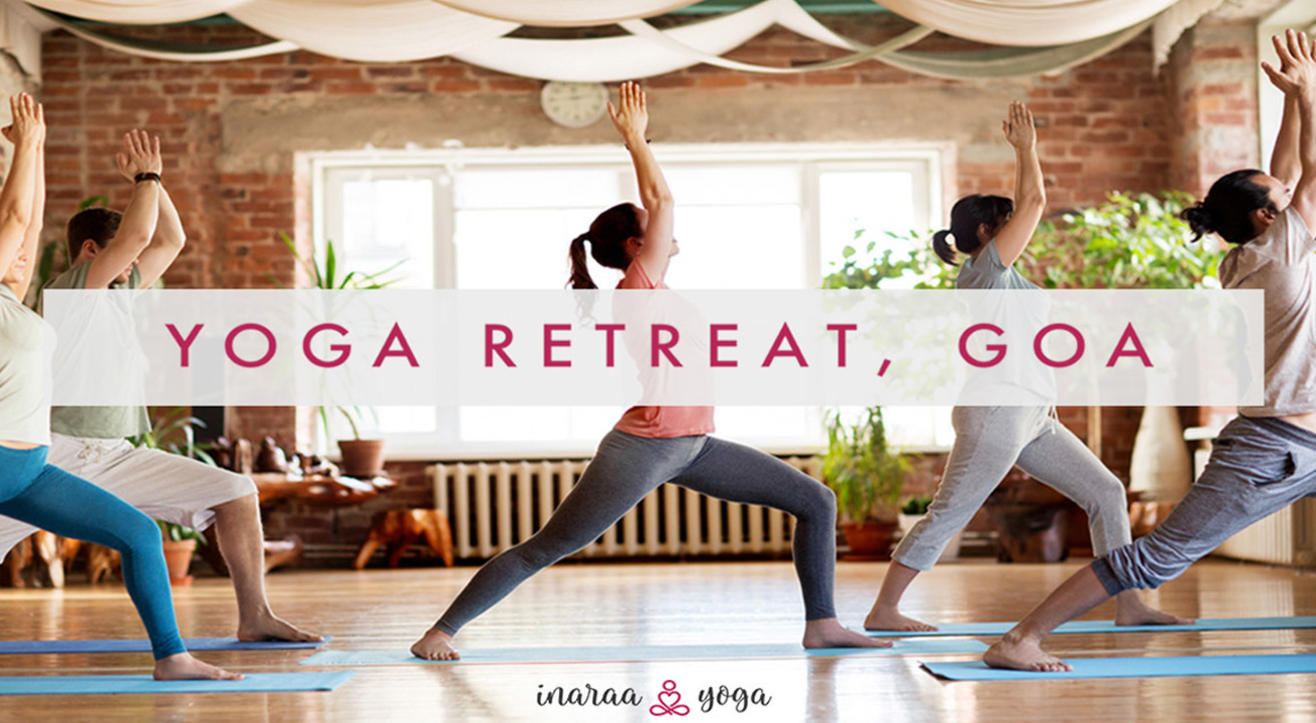 Yoga
Yoga Retreat by Inaraa Yoga
About
Come away with us for a lovely getaway to the beach washed town of Goa. We've found the perfect heritage Portuguese Goan villa for us to come together and leave behind the chatter of our daily lives. Equipped with a private pool and a cozy library, this place is heaven for those looking for some quiet time to unwind. Add to this a simple dose of daily meditation and yoga flows that bring ease to your every movement, and you've got a great recipe to rejuvenate before heading back home. Coming together to find a little calm in the storm-in-a-teacup lives we live.
Short Meditation and 60 minute Energise Class every Morning followed by Breakfast
Discussion circle after Breakfast
60 minute Relax Class every Evening followed by Dinner
Stay at a fully serviced heritage Portuguese Goan villa with a private pool, rooms on sharing basis
Breakfast and Dinner
Airport transfers
Travel to Goa
Other meals/snacks
Inaraa Yoga is a girl's dream to bring Strala, the revolutionary approach to movement to everyone, with the aim of helping you find your best self. Strala is a movement philosophy created by Tara Stiles and Michael Taylor which brings us the combined wisdom of Yoga, Tai Chi and Eastern Medicine so we can feel good every step of the way. The world is moving faster than we can keep up and this is causing the onset of illnesses and disorders that were uncommon in days past. The most recurrent of these is stress. It is even cool at some workplaces to be 'stressed'. Stress is not just a cause of the work we do but also of how competitive we've become. We've taken to un-healthiness as an automatic response to dealing with stress. We are in constant fight or flight mode. So, in brief moments when we see what we're doing to ourselves, we try to pull up our socks and find ways to let go of this stress. We instinctively sign up for different extra-curricular activities like mountain climbing, running, yoga classes, what not. But we're so conditioned to be competitive that even when we're out there trying to let go of all that's winding us up, we're looking over our shoulder and trying to out do the person behind us. Social media isn't helping in all the madness when we're all looking to paint a better picture of our lives. Yoga has been evolving with time to meet the current needs of people. Centuries ago it was a path to enlightenment. Seers would leave their communities and move to the mountains and forests to become one with themselves. The world has changed beyond recognition since then. Where we stand today, this seems like something that could only happen in story books. With the pace at which we're moving forward, we've suddenly forgotten who we really are and need to find a way to reconnect to ourselves. The essence of yoga was to begin a journey inward and find our centre and balance. Taking this forward, by using the language of yoga while building in fundamentals from a wealth of Eastern knowledge, Strala brings us a new freedom to movement that help us explore and work our way to our best selves. So, let's move together with ease and carry on the good vibes through the rest of your day and your life.