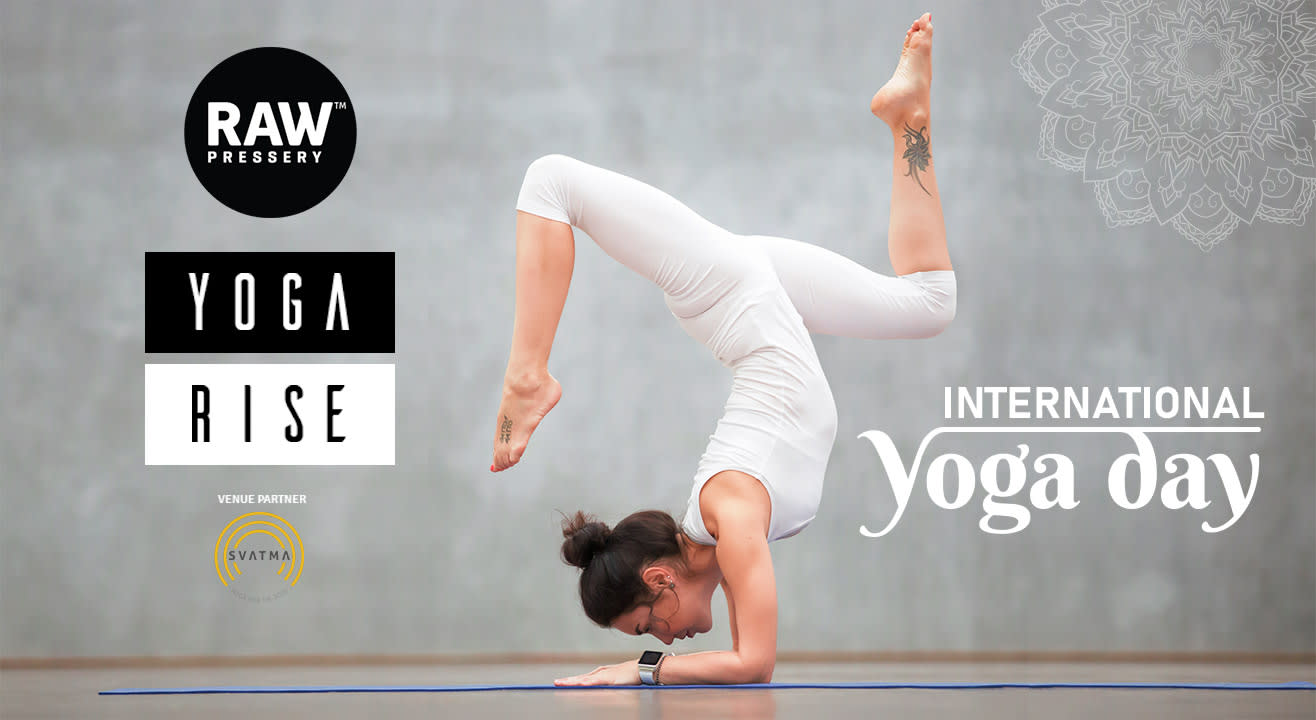 Yoga
About
Channelize your inner yogi this International Yoga Day.

RAW Pressery brings to you a morning filled with relaxing yoga, conducted by Mehak Puri from yellow butterfly yoga and beyond along with their fresh cold-pressed juices, healthy smoothie bowls topped with organic + nutritious nuts & seeds by Nourish organics and delicious coffee by third-wave coffee roasters.

Psst: All this and some rad yoga goodies to take home with you so you can Nama'slay all day, everyday!
As India's first clean- label beverage brand, we believe that healthy and tasty can also be fresh and nutritious. We started off in January 2014, with just cold-pressed juices, and 4 years later our family has grown to include soups, smoothies, dairy-free almond milks and 27 juices. we're excited to bring all this and more to the table – by staying true to our roots of #allgoodnobad!
Yoga is core to our DNA – from doing chair yoga workshops in office to painting the city blue with our yoga mats; we couldn't have found a better day to celebrate with you!
Mehak Puri (Yellow butterfly yoga and beyond)
Mehak has been learning / practicing yoga & meditation for 20 years now and 10 of those years as a teacher in a professional capacity. I am a certified (Teachers & Advanced Teachers) trainer from the Sivananda Ashram, Kerala. She is also a certified Karmic Healer and Level 1 & 2 Reiki healer from Prerna School of Inspiration (Delhi) and a trained Meditation Teacher from Ananda Sangha.
Venue
SVATMA
#33/1, Second Floor, Vittal Mallya Road, Shanthala Nagar, Ashok Nagar, Bengaluru, Karnataka 560001