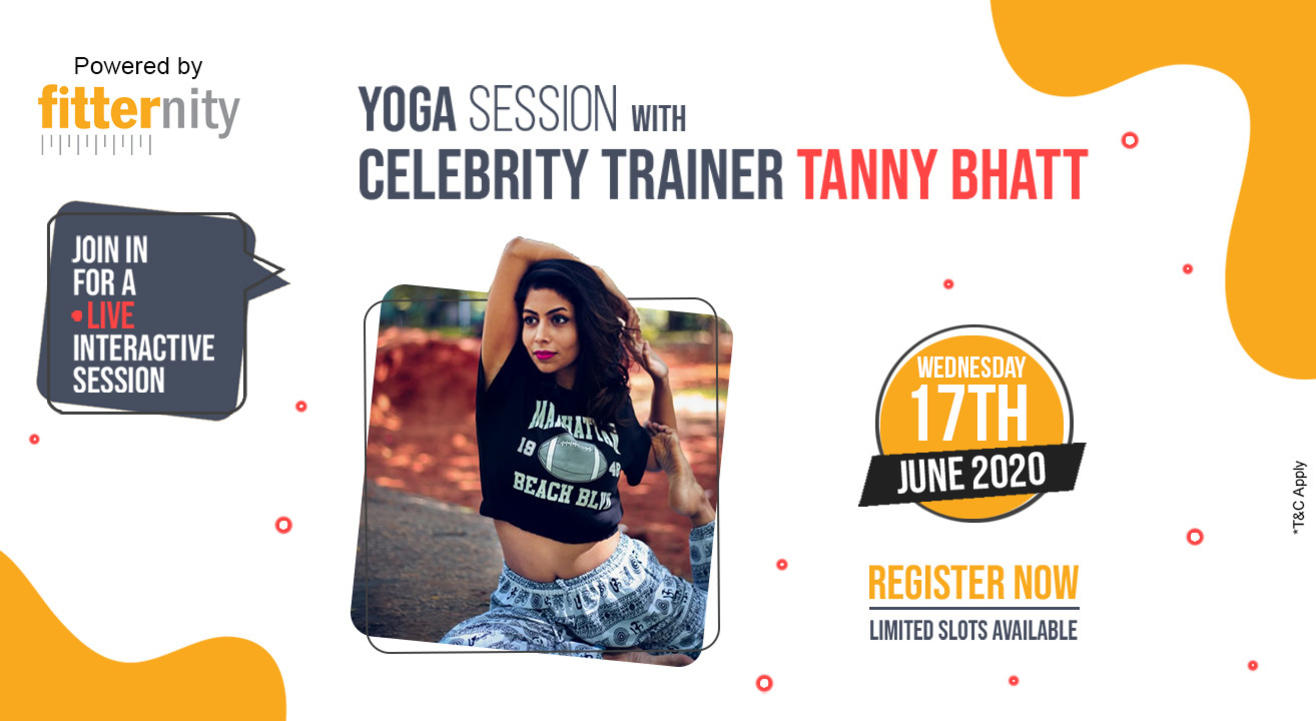 Yoga with Certified Trainer Tanny Bhatt Powered by Fitternity
Invite your friends
and enjoy a shared experience
Yoga with Certified Trainer Tanny Bhatt Powered by Fitternity
Invite your friends
and enjoy a shared experience
Invite your friends
and enjoy a shared experience
Fitternity is bringing Live Interactive Workouts to you, right at the comfort of your home. Workout like your favorite celebrities with their coaches; Get a studio-like experience and interact with them in real time.
Join Certified Trainer, Tanny Bhatt, on Wednesday, 17th June, 8 AM for a full-body yoga class curated with focus on weight management, youthfulness and relaxation of mind. This session will burn fat and boost metabolism, while targeting the core. It will stimulate digestion and detox, while helping you shed that extra weight.
This class is for anyone between 15-48 years of age. A yoga mat & an open mind is all that you need to bring.
KNOW YOUR TRAINER:
Tanny is a Yoga Alliance Certified Trainer and her sessions are based on the current demand of staying fit and looking fab. With fit we mean staying in shape with practices like power yoga, yoga for core, etc. and specific Asanas focused on youthfulness and relaxation of the mind.
She is also a fitness model, therefore her classes are designed with keeping focus on weight management.
Yoga with Certified Trainer Tanny Bhatt Powered by Fitternity
Invite your friends
and enjoy a shared experience