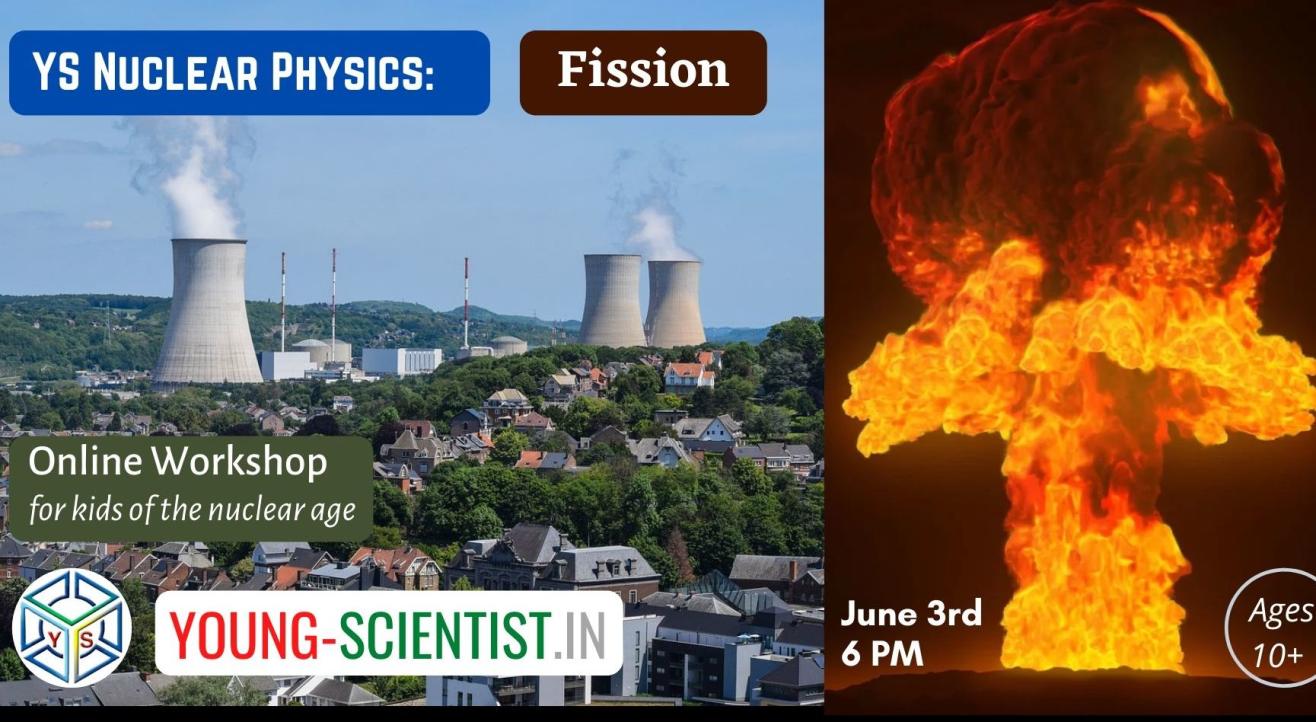 YS Nuclear Physics - Fission
Invite your friends
and enjoy a shared experience
Invite your friends
and enjoy a shared experience
About the Event
Developed by Young-Scientist.in
Please note that this is an online workshop
Eligibility:
Class VI & above
Are you looking for fun and interactive online workshops for kids?
Does your kid like science & technology?
Look no further!
The online workshops from Young-Scientist.in are designed just for you. We provide engaging learning experiences for the kids stuck at home. These online workshops include rich media, interactive simulations, quizzes, worksheets, activities to do at home at more!
This particular workshop explored the science and technology of nuclear reactors. Nuclear fission is the best source of energy currently available to man. However, there are concerns about safety and radioactive waste. Let's get into this topic and learn about nuclear physics, design of nuclear reactors, radioactivity and more!
Workshop Objective:
Provide a simplified introduction to Nuclear Physics
Outline the dawn of nuclear age and Einstein's involvement
Explain the process of nuclear power generation
Explore the engineering of nuclear reactors and plants that house them
Assess the safety and viability of nuclear power for the future
Key Concepts:
Nuclear physics
Nuclear fission
Mass defect & Einstein's equation
Nuclear Reactors
Radioactivity & Health
Activity:
Virtual Management of a Nuclear Reactor