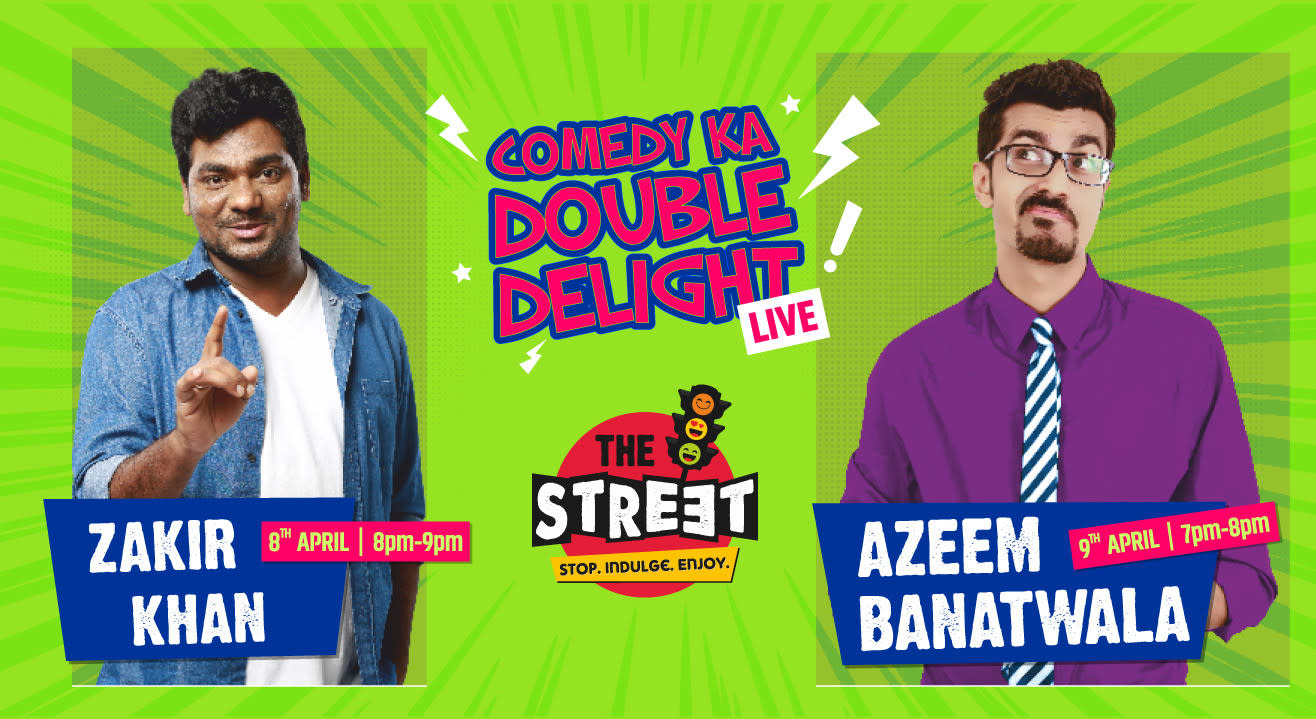 Comedy
Zakir Khan And Azeem Banatwalla At The Street
About
"Comedy ka double delight" - The Street brings you the double dose of happiness with Zakir Khan & Azeem Banatwalla. Watch out for an amazing live performance by none other than apna "Saqt Launda" and your very own master of puns.
Zakir Khan
One of the brightest comedians in the country and was the winner of Comedy Central's hunt for Best Stand-Up Comic of India and Foster's LolEvenings. A writer by profession, this 'Confused Desi' serves his take on modern India, with a hard to resist rustic humor that'll have you nodding your heads and clapping as you'll relate to everything he says.
Azeem Banatwala
Azeem Banatwalla is an engineer who decided to show I.T. the finger in order to have some fun in life. He's a travel writer now, who loves embarking on exotic vacations and epic week-long road trips (like driving along Juhu Beach during Ganesh Visarjan). He believes that love is blind. Mostly because his girlfriend thinks he looks like Naseeruddin Shah. He is the proverbial jack of all trades, and master of puns.
Venue
7 Plumeria Drive, Pune
Vishnu Dev Nagar, Punawale, Aundh- Ravet Rd, Vishnu Dev Nagar, Punawale, Pune, Maharashtra 411033