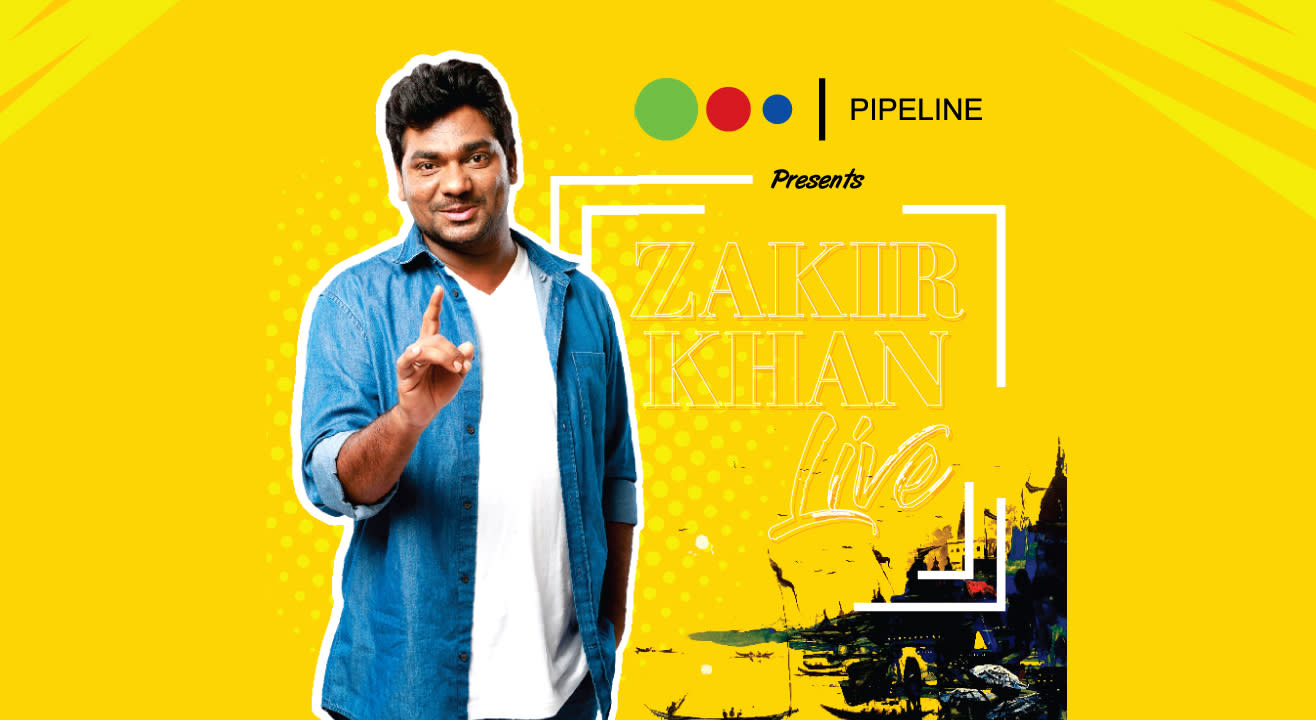 Comedy
Zakir Khan LIVE, Varanasi
About
An evening of laughter with the country's biggest stand up comic Zakir Khan!
Zakir Khan is one of the the brightest comedians in the country, as proven by the massive success of his recent Haq Se Single tour, and the Amazon Prime special of the same name. Zakir created waves in 2016 with his appearance on AIB Diwas, as he swiftly went on to become what AIB founder Tanmay Bhat describes as "The biggest stand-up comedy act in India. Period". A writer by profession, this 'Confused Desi' serves his take on modern India, with a hard-to-resist style of humour that'll have you nodding your heads and clapping as you'll relate to everything he says. One of the few comedians to consistently sell out venues across the country with his hard-to-resist rustic humor, Zakir Khan's phenomenal rise as one of the most popular comedians in the country is nothing short of extraordinary. Over the last year, he has sold 50,000 tickets with over 100 shows in clubs, colleges and arenas. Called a pioneer of storytelling in Indian comedy, his take on modern India will have you nodding and clapping repeatedly. One of the few comics to India to do stand-up almost entirely in Hindi, Zakir is indeed a unique act, and it's easy to see why.
Opening Act : Sujit Pandey (20 min)
Description: Sujit Pandey is a comedian based out of Kolkata who has been travelling across the country doing stand up comedy for over 3 years now.

Main Act : Zakir Khan (60 min)
Description: Sakth Launda jiskey lia badal important hai!
Venue
DLW Auditorium, Varanasi
Central market DLW, Bhullanpur, Central market DLW, Bhullanpur, Varanasi, Uttar Pradesh 221004