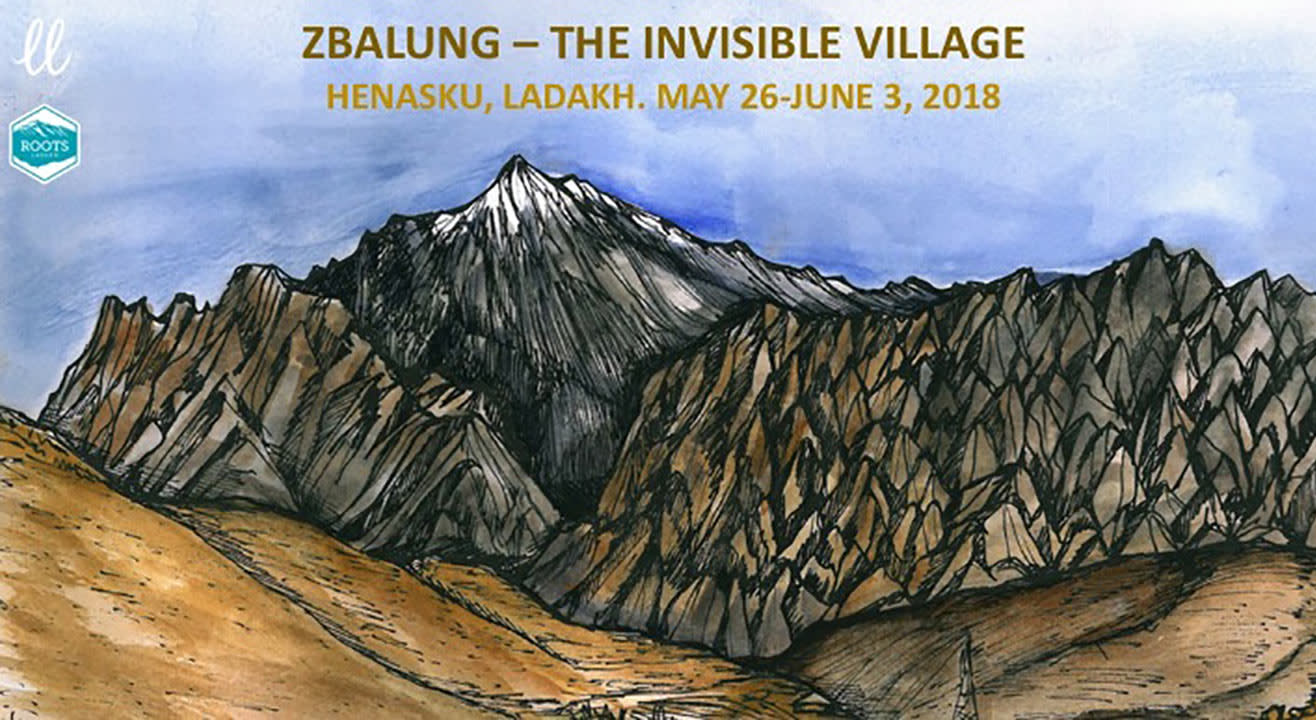 Explore
Zbalung – The Invisible Village with The Little Local
About
This is a travel experience for those looking for a meaningful way of spending vacations, brought to you by the good folks at Little Local!
A Little Local travel experience is not just about gorgeous scenery and breathtaking nature, but getting involved with the community and giving back to them. You can look forward to workshops, learning traditional customs and handicraft, hands-on farming and cooking, and developing measurable community impact activities. Not to mention, experiencing local and authentic festivities, food and culture - in a manner that you can't experience anywhere else, no matter how fancy the resort! All the while, surrounded by gorgeous nature, truly off the regular tourist map.
About This Trip: Zbalung – The Invisible Village
On this trip, you will be heading to Henasku, a remote village along the Kargil-Leh national highway. If you haven't heard of it, you're not alone. Once a thriving stop along the Silk Route, today it lies nearly abandoned with very few locals still living here. Known as 'Zbalung' which means 'the invisible village' in the local language, the name was coined because of how the mountains protect and hide it from plain view. Today the name also assumes a deeper significance as a reference to a past of importance and glory, which somehow over time has been reduced to near oblivion.
Little Local first visited Henasku in 2017, interacting with the locals: Living in their home, dining together and exchanging stories of a long gone past. The team learnt about the community's unique history, spending with the royal family and documenting some the oral folklore. This summer, Little Local goes back to go deeper into the documentation and also work with the community on a long-term livelihood plan. In addition, the team will be surveying an old building for possible restoration, and will have mentors to help us structure the entire exercise.
The trip package
The cost of the workshop is Rs 29,999/- and includes your stay, meals, internal travel, workshop and mentor costs. Travel to and from Leh is additional, as are personal expenses of any kind.
Who is this for? All artists, photographers, film-makers, writers and especially architects looking to combine travel, learning and impact!
All travel arrangements ex-Leh
Stay in homestays for 5 nights and hotel in leh for 3 nights
All meals on all days, except during transit
All local activities and workshop sessions with mentors and project leads
Basic first aid

Travel to and from Leh
All meals in transit
Personal expenses
Any extra expenses arising out of change in plan due to bad weather, or unforeseen circumstances
Any medical expenses
Any other expenses not specifically listed under 'Inclusions'

Basic stationary will be provided. However, you will have to bring your camera, laptop etc for the documentation work.
Phone signal is limited. Postpaid connections work in Leh, but only BSNL will work in the villages. There will be limited access to kirana/ medical stores, especially during village stays so please stock up on your supplies in Leh itself.
Please do not litter, and refrain from carrying too many plastic bottles.
Please do not treat your homestay accommodation as a hotel or guesthouse, you will be a guest in someone's home so please respect their privacy and personal space.
Please respect the local culture of the place and the villagers.
You will have comfortable mattresses and warm bedding to sleep on.
You will be using the traditional dry-pit toilets of Ladakh during the villages stays – it may seem uncomfortable at first, but it will be a once in a lifetime experience you will remember forever! You will experience first-hand the warm and welcoming culture and hospitality of the locals – make the most of this experience, take as much from it as possible and remember to leave a bit of you behind
The organizer will get in touch with you for final confirmation and payment details

Trip Duartion: 8 days
Start – 26th May, 2018 (Saturday)
End – 3rd June, 2018 (Sunday)