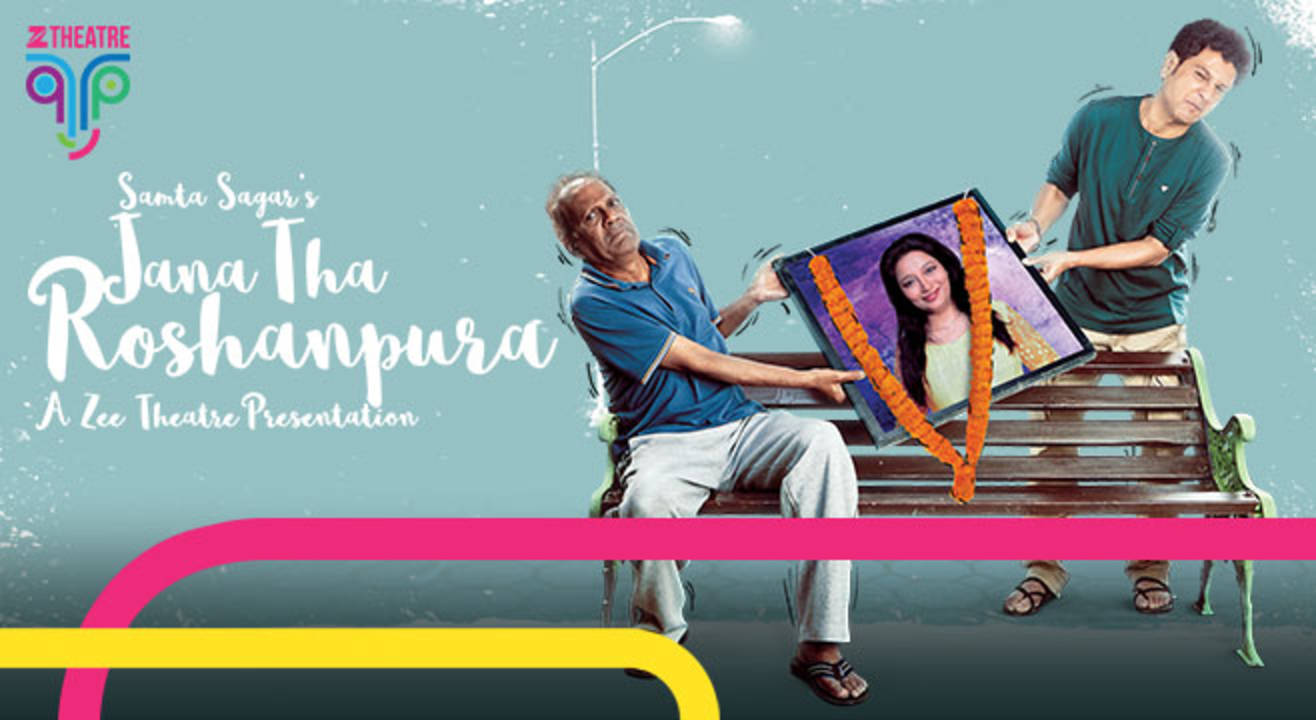 Zee Theatre Presents Jaana Tha Roshanpura, Indore
January 20 | 7PM
Ravindra Natya Grah, Indore
About
Ishwar would love nothing more than to rid himself of his son-in-law Chandan. But his daughter Panja's dying wish compels him to share his home with Chandan for an entire year. Chandan, who isn't thrilled with the arrangement either, finds himself frequently engaged in childish banter with Ishwar. But when they realise that their year together is coming to an end, the dynamics silently shift and they find themselves dreading the separation and the loneliness that will follow. Is this emotional state temporary or will the two men learn to find companionship and love in each other, just the way Panja had wished they would?
Star Cast : Virendra Saxena, Ravi Mahashabde, Samta Sagar
Director : Virendra Saxena
Playwright : Samta Sagar
Duration : 1 Hour 40 Minutes
Venue
Ravindra Natya Grah, Indore
Regal Square, Opposite- Central Mall, New Agarwal Nagar, Tukoganj Indore, Madhya Pradesh 452001
Terms & Conditions
This ticket is only valid for individual entry along with valid ID proof.
Ticket shall only be valid solely for the purposes of the Event and must be retained throughout the entire Event.
Entry shall be valid for individuals who have attained the age of minimum 16 years as on date of the Event.
Minor's entry is at the sole discretion and liability of the parents.
Recording of the Event in any manner is strictly prohibited.
Security procedures, including frisking remains the right of the management.
The Event date is subject to change and also governed by force majeure conditions.
The management shall not be responsible for any loss, injury or damage of whatsoever nature.
Carrying and consumption of drugs, liquids, alcohol, tobacco products, outside food, dangerous and potentially hazardous objects will not be permitted in the Event.
The individual's entry in the Event shall automatically permit the management to use and exhibit in perpetuity, throughout the world, all or any part of the recording of any video or still footage made of the holder`s appearance in any and all media globally and for advertising and publicity purposes of the current event including future event(s) of management/organizers.
The individual shall not be entitled to any refund of the purchased ticket.
Individuals in an inebriated state will not be permitted to enter the Event.
Internet handling fee per ticket may be levied on the individuals purchasing the ticket. Please check your total amount before making the final payment.
Rights of admission is reserved with the management, even to valid ticket holders. Any violation of the aforesaid conditions shall prevent entry or lead to ejection from the Event.
The Courts of Mumbai shall have exclusive jurisdiction to entertain any dispute regarding the Event.