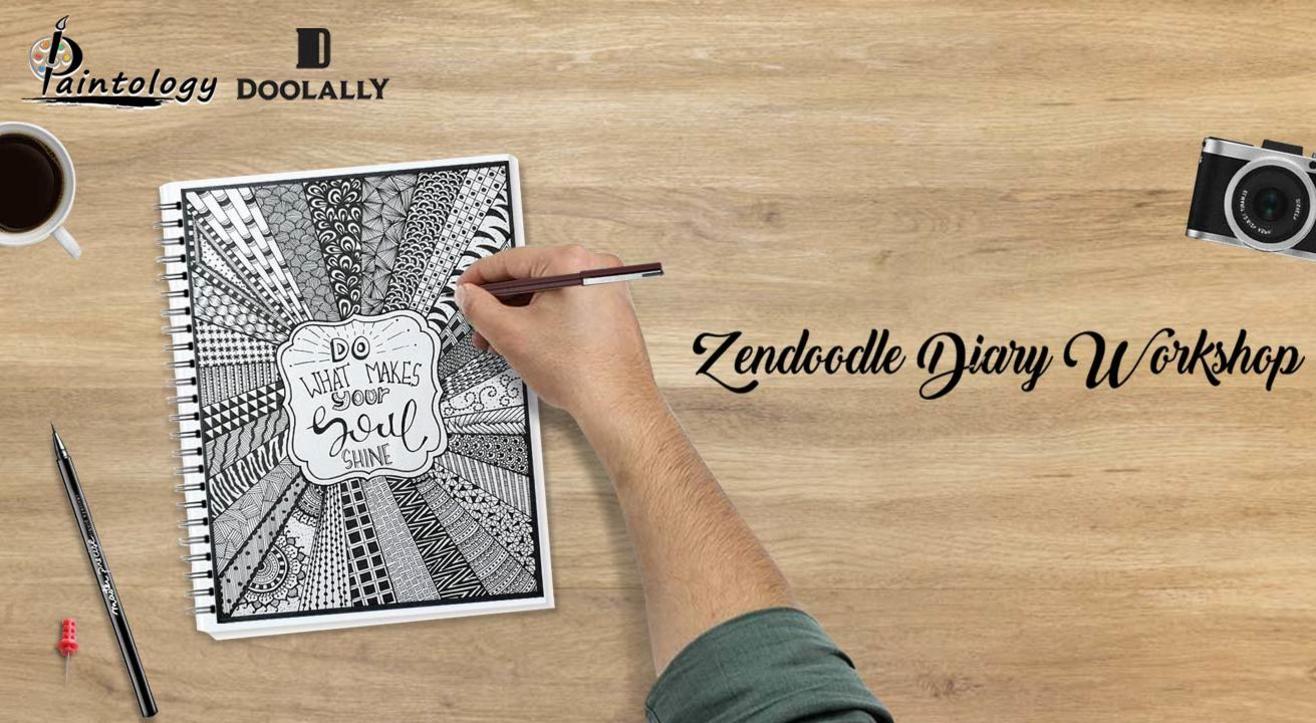 Painting
Zendoodle Diary Workshop
Doolally, Andheri (W) Mumbai
About
Zentangle or more commonly referred as "Zen-doodle" is a relaxing and meditative art form with absolutely no rules to follow, no prior Drawing expertise, complete freedom to pen your creativity on paper. It focuses on making intricate designs and motifs in a structured manner.
Paintology therefore brings to you this meditative art form which helps one learn art with various designs and swatches and helps grow patience but this time, to add a little spark, we will be doing the art on a diary, which will be a useful outcome of the workshop!
As intricate as it looks, it is an easy form of art where NO PRIOR EXPERIENCE IS NEEDED. Come learn this form of art with us and learn to fill up objects with these patterns.
You will be guided by an artist throughout the session. The workshop includes 30 mins of practice and then the final design on the diary! All the art materials will be provided along with food and beverage worth Rs.300
NO EXPERIENCE NEEDED, you will be guided step-by-step by our artist- Trushi Shah a perfect expertise at Zendoodles!Come-sip-doodle-munch and take a beautiful piece of art with you home.
About Paintology:
Paintology was formed in order to make every layman, explore the hidden artist within them. Vinisha Savla, founder of Paintology aims to spread colors and art with a positive vibe as she strongly feels that every color has its own psychological property and the power to control our moods and emotions, hence naming it as: Paint+Psychology = Paintology!
Venue
Doolally, Andheri (W) Mumbai
C18-21, Dalia Industrial Estate, Near Fun Republic Mall, Off New Link Road, Andheri West, Mumbai, Maharashtra 400053