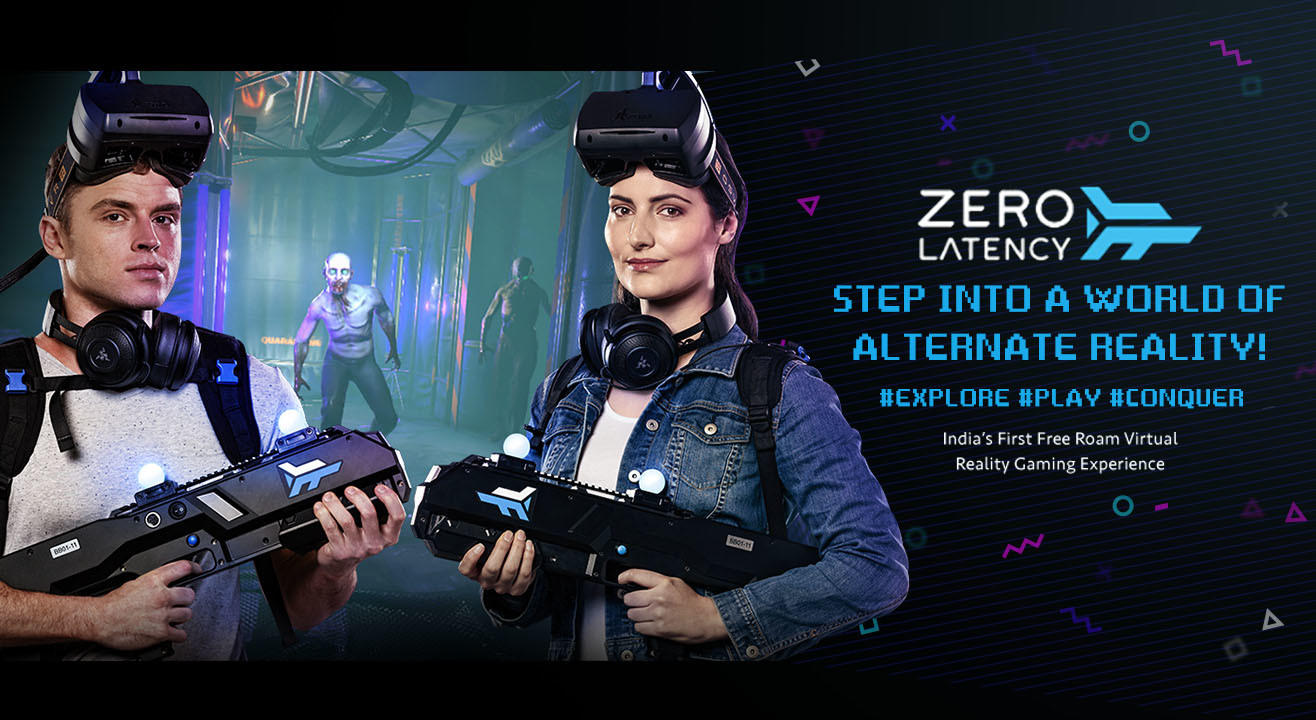 Games
Zero Latency India Free Roam VR Experience
Zero Latency India - Mumbai
1061 - 1179 (Inc. of taxes)
About
Zero Latency - Zero Latency is one of the world's best free-roam VR gaming experiences where you can roam around in an area of 2000 sq. feet without wires! Featuring state-of-the-art, award-winning technology from one of the pioneers in VR entertainment, players can move around freely, as well as talk, interact and strategize with their team-mates in real time. Choose from a variety of exciting multiplayer games ranging from cooperative like games surviving the zombie apocalypse or rescuing a space station from robots.
"Step into the world of Zero Latency where Your body is the controller and your mind believes it is real"
1-8 PLAYERS, 30 MIN
An intense and immersive VR experience for those wanting to test their zombie apocalypse survival skills. You'll need to work with your team to fend of swarms of ruthless zombies, rebuild defensive barriers and hope you can survive long enough for help to arrive.
On your mission, you'll be equipped with an array of destructive weapons including an Assault Rifle, a Pump-Action Shotgun and a Sniper Rifle. If things get real desperate, you'll have a Heavy Assault Rifle and a fully automatic Mini Gun towards the end ready to blow some serious brains out.



1-8 PLAYERS, 30 MIN
Get ready to have your world turned upside down. The puzzling virtual reality walking journey that'll leave you questioning your own reality.
Escape into a fantastical ancient alien world, suspended above an ocean, where gravity does not function as expected. In fact, nothing is as expected in this world designed to test your ability to coordinate your mind and body.
Venue
Zero Latency India - Mumbai
Zero Latency Arena Unit No. 1, New Mahalaxmi Silk Mills Premises Mathuradas Mills Compound, Next to Levis Lounge Todi Mills, Lower Parel, Mumbai, Maharashtra 400013
GET DIRECTIONS