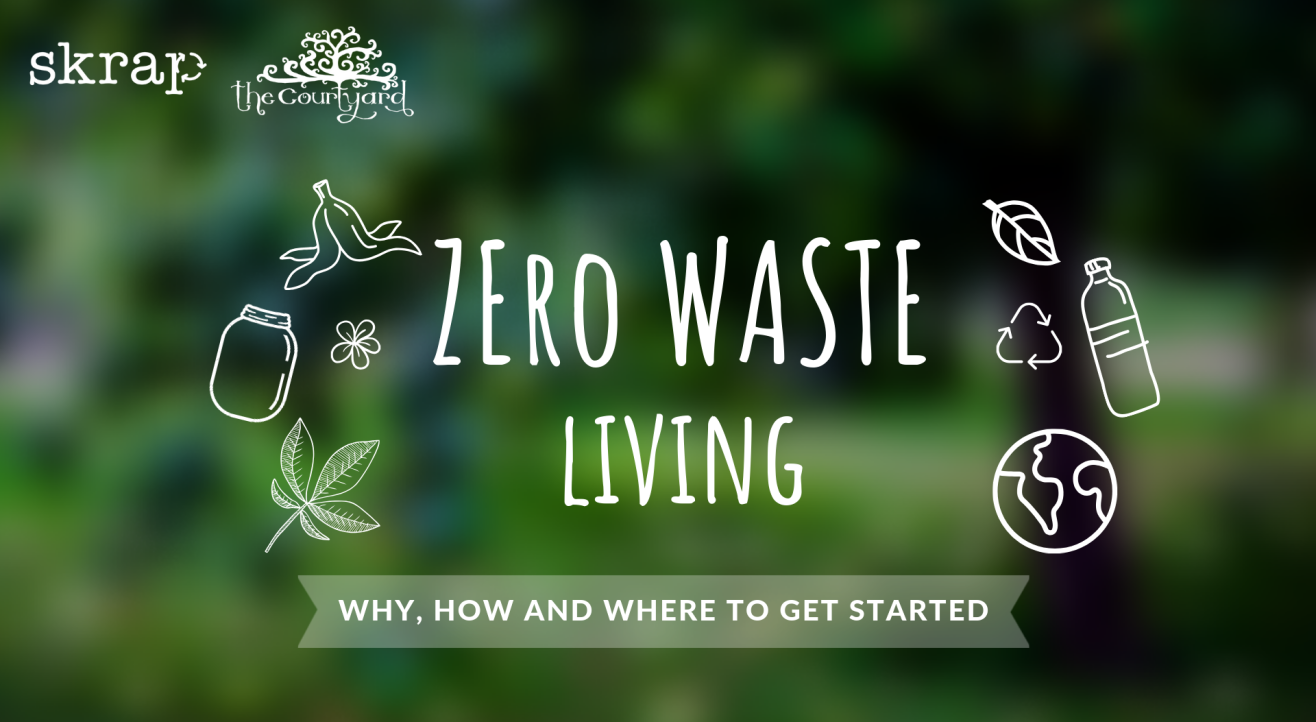 Learn
Zero Waste Living Workshop
July 20 | 3:30PM - 5:30PM
The Courtyard, Shanti Nagar
About
OFFER: Buy 2 or more tickets and get a 10% discount. Use code ZEROWASTE10
Curious about Zero Waste and how to start your journey towards leading a more sustainable lifestyle?
Come join Skrap for an interactive session on Zero Waste living. The workshop will walk you through 10 easy steps towards zero waste, along with simple and practical tips. Be part of a hands-on waste segregation activity, home composting demo, and also learn how to make your own natural deodorant. You'll also get to take home a batch of natural deodorant! (Workshop fees includes all materials)
Workshop Duration: 2 hours
Who is this workshop for: Our workshop is great for anyone who is keen to learn about zero waste or has recently adopted a zero waste lifestyle. Our workshops are also a good place to connect with like-minded zero waste community members.
About Skrap
Skrap is a social enterprise that helps events, organisations and individuals implement zero waste practices and sustainability solutions. Our aim is to minimize the amount of waste that ends up in our local landfills, villages and oceans. And instead transform this waste into valuable resources by reusing, recycling and composting.
About The Courtyard
Escape to a green breathing space in the heart of Bangalore. The Courtyard is a place where the old, the new, and the magical are crafted into an exquisite tapestry. A welcoming doorway leads you in to the traditional courtyard - a space that artists, poets, filmmakers and storytellers call home. Engulfed in the midst of a green oasis, the space features two Air BnB units, a Bistro, a studio-cum-performance space, a rooftop and hidden nooks and corners for conversations to spill over. The Courtyard compels us to slow down. Come try it for yourself.
Venue
The Courtyard, Shanti Nagar
105, KH Road (Lalbagh Double Rd Opp. Corporation Bank, Shanti Nagar, Bengaluru, Karnataka 560027