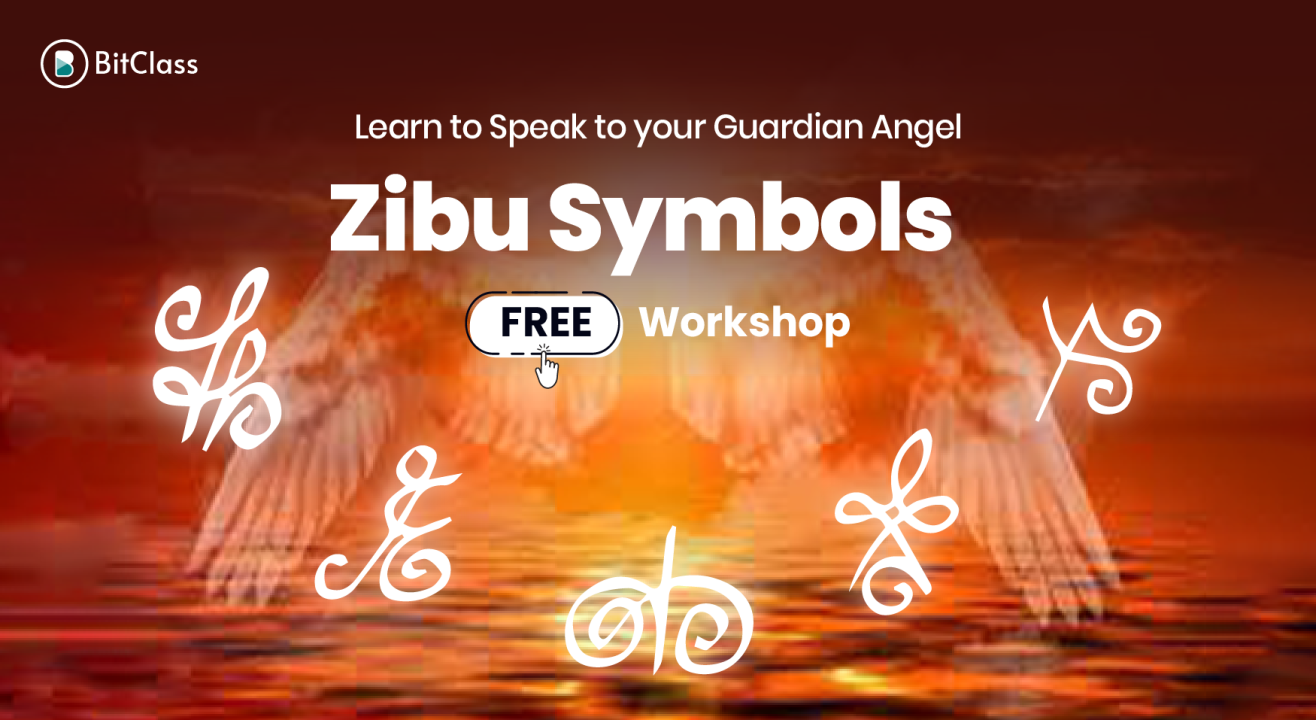 Zibu Symbols Workshop | Learn the Language of Angels
June 22 | 6PM - June 25 | 8PM
Enjoy this event from your home
Event Guide
Masterclass
Learn from an expert
Invite your friends
and enjoy a shared experience
Zibu Symbols Workshop | Learn the Language of Angels
June 22 | 6PM - June 25 | 8PM
Enjoy this event from your home
Event Guide
Masterclass
Learn from an expert
Invite your friends
and enjoy a shared experience
Event Guide
Masterclass
Learn from an expert
Invite your friends
and enjoy a shared experience
Is bad energy overpowering your life? Are you struggling to listen to your inner power?
Welcome to the workshop 'Zibu: The language of Angels'.
Zibu symbols are a set of magic symbols.
Each symbol has a specific meaning and a message of hope, love, money, and wealth from the Angels.
This course will make you aware of Zibu symbols and how they can impact your life and solve your problems while experiencing communication from a group of Angelic Guides.
What you'll learn?


What are symbols?
History of Zibu symbol
Who can use the Zibu symbol?
Purpose of using Zibu symbol
How to use these symbols?
Benefits of using Zibu symbol
Why choose the Zibu symbol?
Where to draw?
Methods of drawing these symbols
5 most important symbols


*In the full course class, you will get to learn about all the 88 Zibu Symbols for healing and prosperity.*
What you'll require?
No prior healing modality is required. Just a pure heart and intent is the biggest tool you can have!
What benefit you'll get?
Successfully release your pains or energetic debris with the Zibu Symbol of Release
Heal your blank spaces to fill them with love and light
Release your bad energies and old thoughts to combat your ongoing life problems
Calm your hurt or anger and combat anxiety
Healing is essential for moving ahead and starting afresh.
Embrace your life with Zibu symbols. REGISTER NOW!
Zibu Symbols Workshop | Learn the Language of Angels
June 22 | 6PM - June 25 | 8PM
Enjoy this event from your home
Event Guide
Masterclass
Learn from an expert
Invite your friends
and enjoy a shared experience