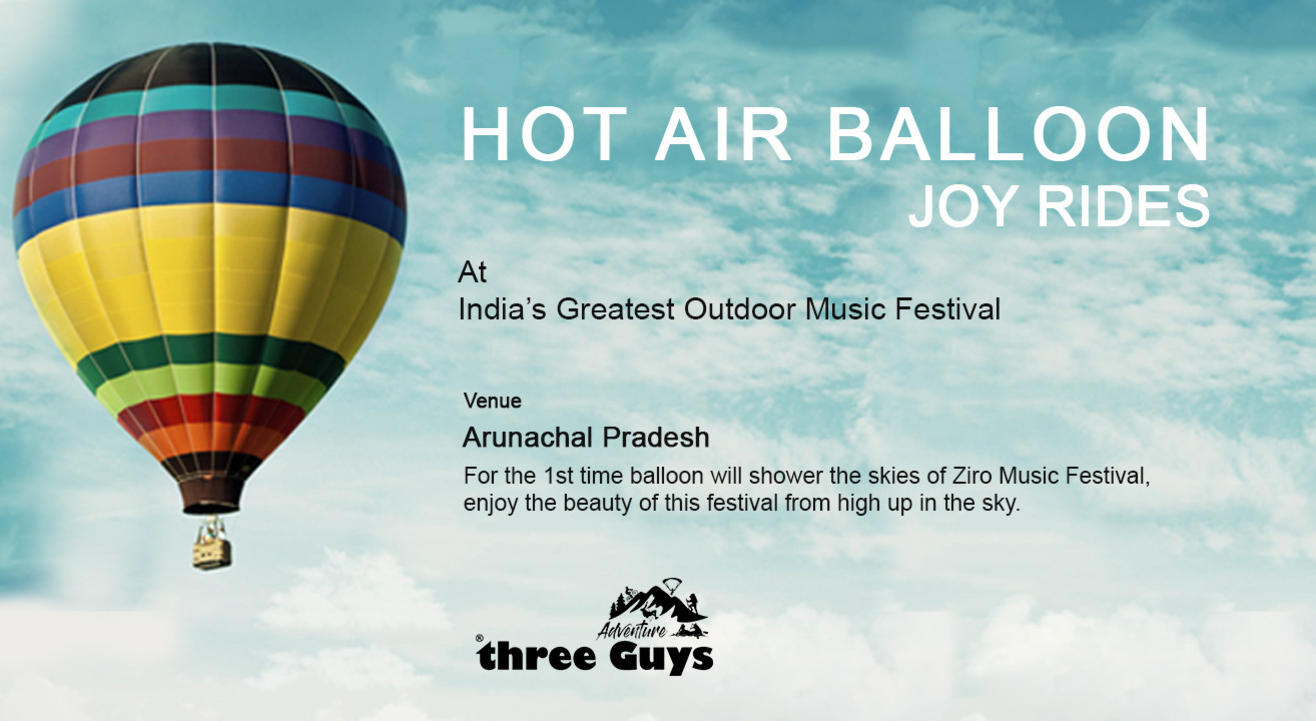 Adventure
Ziro Festival Of Music 2019 – Hot Air Balloon Joy Rides
Ziro Valley, Arunachal Pradesh
About
For the 1st time Hot Air Balloon will shower the skies of the most happening outdoor music festival in India, Ziro Festival of Music in the laps of the green valley of Arunachal Pradesh. Enjoy the beauty of this festival from high up in the sky. All these happening with sensational music from international and local artists, which will make the event a truly one of a kind spectacle!
Courtesy: Three Guys Adventure, officially tied up with Ziro Festival of Music
Venue: Festival Ground, Ziro Festival of Music
Bucket list?
Hot Air Ballooning always features towards the top of people's bucket-list as one of their 'must do' activities. It gives the opportunity to see the landscape from a completely unique perspective - being up with the birds! Book your tickets for your ride any day between 26th September to 29th 2019.
Date and Time 26th to 29th September 2019
Duration of the event 9:30am to 10pm
Venue
Ziro Valley, Arunachal Pradesh
NH229, Old Ziro, Arunachal Pradesh 791120
GET DIRECTIONS