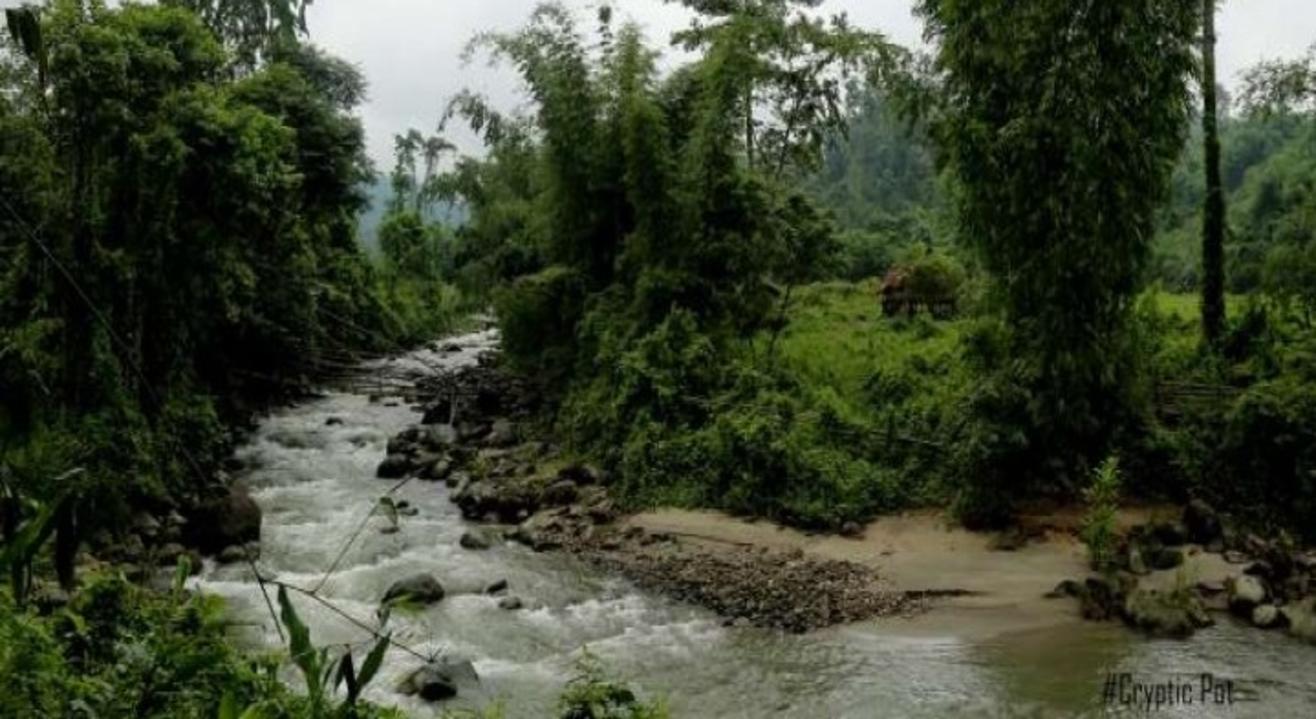 Adventure
Ziro Music Festival-2019 | Justwravel
About
Ziro Festival of Arunachal Pradesh is one of the grandest outdoor music festivals of India. Back in 2012, Bobby Hano and Menwhopause guitarist Anup Kutty conceived the idea. The magnificence of the festival lasts for 4 days at Ziro Valley, 5500 feet above sea level. The picturesque view of the mountains around it makes the event all the more alluring for Indians as well as foreign tourists.
It is scheduled for 4 days starting from 26th September - 29th September in 2019 and is hosted by Apatani tribe of Ziro Valley, one of the many picturesque locations of the state.
Acres and acres of paddy fields mature during Ziro Festival of Music and turns into huge beautiful farmlands of Orange color. Apart from paddy fields, the valley is surrounded with bamboo plantations, kiwi plantations and thousands of tall Pine trees which adds to the beauty of the valley.
40+ artists of mixed Genres from all over the country come to perform at Ziro Festival of Music. This festival is much more than Music. The scenic drive to Ziro, the serenity of the valley, weather, Hospitality of Apatanis, Local Food and Local Wine produces, Campsites, after party jamming sessions, etc add so much more to the experience. This is what truly makes this festival different from the rest of the music festivals in the country.
Highlights of the Trip :
4 nights of ultimate eco-friendly camping experience designed by us.
Jamming sessions and after-party sessions at the Campsite.
24*7 Bar and food counters
Rice wine, kiwi wine, and other locally brewed beverages tasting session.
Village walk and Apatani tribal tour.
Apatani technique fishing and mud therapy in paddy fields.
4 Days of fun and music at the festival grounds.
Experience world-class bamboo architecture in the valley.
Photo tours of Apatani tribe and festival.
Itinerary
Day 1
Meet at Guwahati - 25th September
We will leave by train from Guwahati on 25th September to Naharlagun (nearest railway station to Ziro) starts at 21:20 hours and we will gather at Guwahati platform by 19:30 hours.
Our team member/representative will meet you at the station itself.
Day 2
Naharlagun to Ziro Valley
We board Tata Sumos from Naharlagun and start our 4-5 hours Drive to Ziro Valley. There will be many music lovers on their vehicles driving to Festival and it is going to be an exhilarating experience. We will stop for Breakfast and Refreshments on the way to Ziro Valley.
On reaching Ziro, we settle ourselves at the campsite amidst the pine trees which will be our home for the next 4 days. Freshen up, take some rest. Hot, palatable lunch awaits you in the dining area.
Spend the rest of the day in the festival venue which is about 900 meters from the campsite or you can relax at the campsite, join the jam sessions, absorb the beauty of nature.
Day 3
Day at Leisure , Ziro Festival
Wake up to a sizeable & mesmerizing breakfast. Go to the festival ground whenever you want. Meet thousands of fellow travelers. Laze around in the hammocks at the campsite. This 4 day is your much-awaited break from the hustle bustle of daily life amidst nature and music.
Return to the campsite, enjoy the bonfire, cook, eat, drink, read, dance, sing, jam and enjoy the party to the fullest. No time limit, crash at your own pace
* There are additional activities like Village Tour, Fishing trip, Local Excursions that will be planned for Travelers at the campsite. We can also go for these experiences at an additional cost.
Day 4
Guided tour in Ziro
Join our Local Guide for a guided Village Walk where you'll get an opportunity to get a sneak peek at an Apatani way of life. Apatanis are one of the sweetest community of people we have come across. See their traditional houses, cooking techniques, learn about their culture and history over a cup of tea and be amazed by Apatani Hospitality.
Return to the festival ground or campsite and Enjoy the rest of the day like you want it.
Day 5
Ziro Guided Tour - Music Festival
Join our local guide and walk to the Paddy Fields where they farm Fishes.
Agriculture and Fish farms have been the main source of livelihood for the Apatanis for ages. They have developed some incredible Ingenious methods of farming and fishing. Spend the morning Fishing with the Apatanis and bring those delicious creatures back to the campsite and assist the best man in our kitchen team over the barbecue and see him create Art.
Day 6
Bid Adieu to Ziro- Till Next time!
After unlimited and delightful breakfast, we pack our bags and prepare to wrap up. Bid goodbyes to new friends and collaborations. Exchange photos and numbers and hugs and kisses.
We start the sumo ride to Naharlagun Station and board the 18:45 hours Train Number 15618 to Guwahati.
Day 7
Reach Guwahati and Departure
We reach Guwahati on 1st October early morning.
Train Arrives at 04:30 hours at Guwahati Station. We suggest you book flights after 10 am to coverup for uncontrollable delays if any.
With everlasting memories of Ziro Festival.
Inclusions
-Package with Breakfast and Dinner on all Days and Lunch on Day 2
-Four Nights of Camping + Transport + Inner line permits + 4 Day Festival Pass @ Rs 20,500/person on twin sharing.
-Four Nights of Camping + Transport + Inner line permits @ Rs 14,500/person on twin sharing.
-Four Nights of Camping + Transport + Inner line permits @ Rs 14,000/person on triple sharing.
-4-day Festival Pass: 6000 INR (Extra)
Campsite Inclusions
-Unlimited Palatable and delicious breakfast and dinner from live Kitchen.
-Secure Common Room for keeping bags and extra stuffs (Won't recommend keeping valuable stuff here).
-Common Charging Stations near the Luggage room.
-Clean and Sanitised Bathrooms and Lavatories. Separate for Men and Women.
-Jamming sessions with Local Musicians
-Extra Large heat and water-resistant 3 men tent with the option of twin or triple sharing.
-Blankets/Sleeping Bags, Pillows and Mattresses.
-Friendly Hosts cum friends at your service assisting you with absolutely anything you need.
Transport Inclusions:
-Sleeper Class Tickets from Guwahati to Naharlagun and back.
-Tata Sumo Pickup from Naharlagun Station to our Campsite and back.
-Exclusions
-Airfare/ Rail Fare till Guwahati
-Any food and beverage cost apart from the ones mentioned above(Lunch and Dinner is available on request at Rs 300/plate for Veg and -Rs 350/plate for Non-Veg)
-Any Tips (We encourage to tip the locals. They earn low wages and your contribution will be of huge help for them)
-Any personal Expenditure (Shopping, medicines etc)
-Costs arising out of unforeseen circumstances such as bad weather, landslides, road conditions and any other circumstances beyond our control.
-Any items/services not specifically mentioned under the head 'inclusions'.