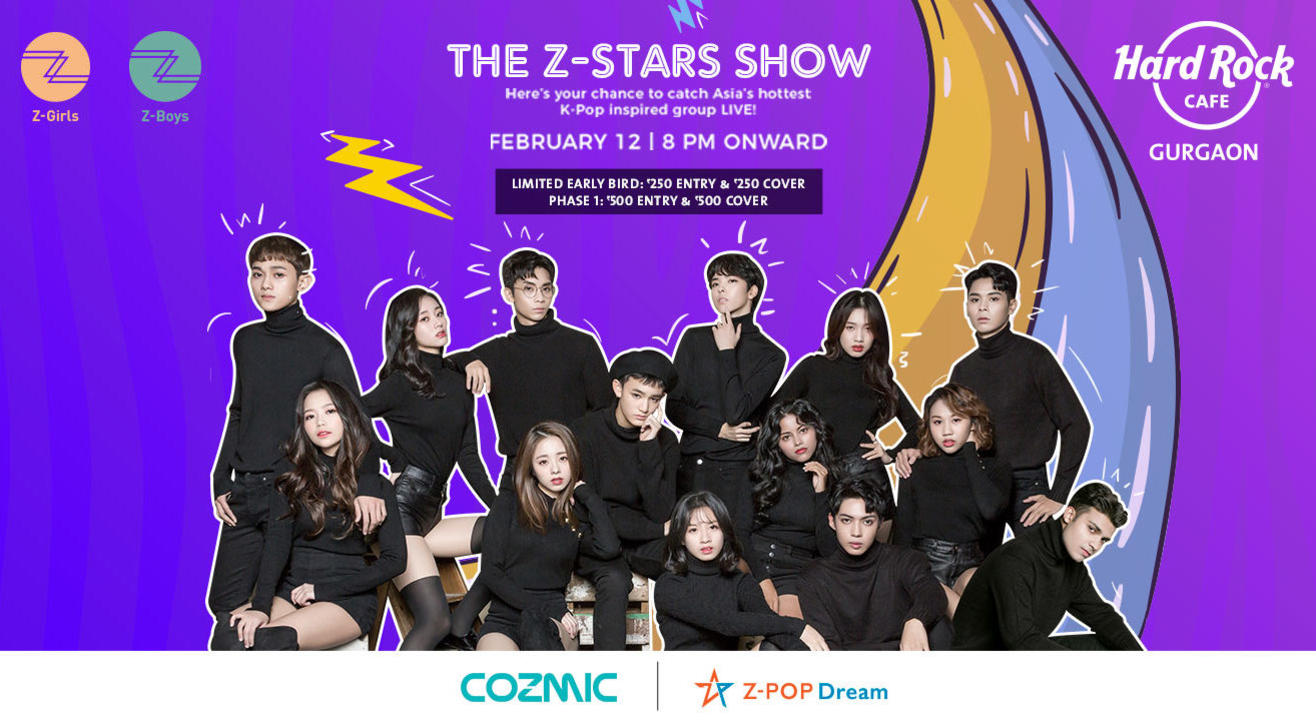 Hard Rock Cafe, Gurgaon (do not use), Delhi
Invite your friends
and enjoy a shared experience
Hard Rock Cafe, Gurgaon (do not use), Delhi
Invite your friends
and enjoy a shared experience
Invite your friends
and enjoy a shared experience
The newest music genre "K-Pop" taking the world by storm is everything musicians and music lovers are
obsessing about. The famous Gangnam Style peaked curiosities around the world, creating a platform for
Asian talent to emerge in pop music scene in a huge manner.
Hard Rock Cafe and Z-Pop Dream bring you the latest K-Pop sensation Z-Stars in Gurugram. Co-founded by
veteran K-pop industry executive Jun Kang (also CEO of media corporation Zenith Media Contents,) Z-Pop
Dream aims to create the world's first truly international K-pop group that is gathering traction online with
the revelation of that the world's first Indian K-pop stars, who will be part of its project groups. The Z-POP
team now seeks to replicate the success of K-POP and create global music stars from multiple countries by
bringing together the KPOP professionals and voting power of fans!
Z-Stars, a troupe of 7 Z-Girls and 7 Z-Boys, from several different Asian countries are all set for their first
live venue performance in India to conquer all K-Pop fans. Z-Girls- Carlyn, Mahiro, Bell, Joanne, Priyanka,
Vanya, and Queen debuted on February 23, 2019, with their single "WHAT YOU WAITING FOR". Z-Boys
comprises of Sid, Blink, Josh, Mavin, Perry and Roy.
Witness one of the most power-packed live music performances of 2020 with Z-Stars at Hard Rock Cafe,
Gurugram, on February 12.
Hard Rock Cafe, Gurgaon (do not use)
DLF Cyber Hub, Unit No. 4/5/104/105, Ground And First Floor, DLF City Phase III, Gurgaon, Haryana 122002
GET DIRECTIONS
Hard Rock Cafe, Gurgaon (do not use), Delhi
Invite your friends
and enjoy a shared experience