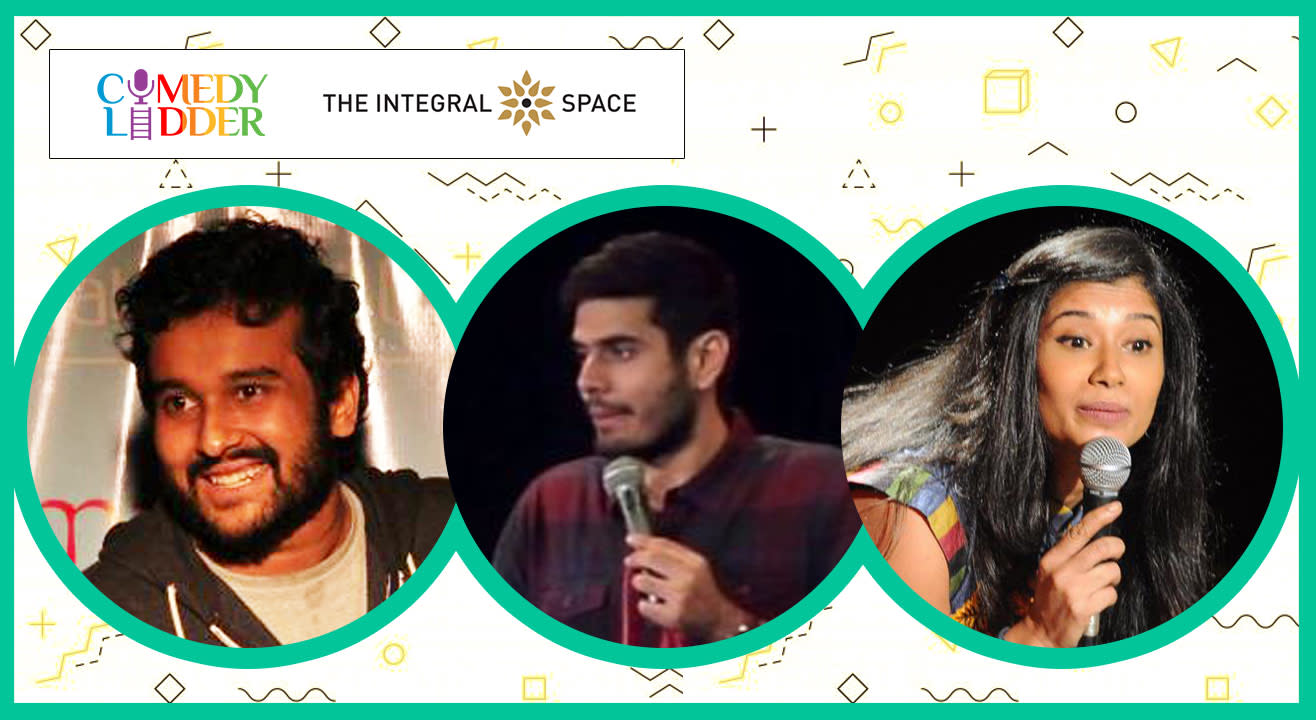 Comedy
2 Halves Ft. Sahil Shah
The Integral Space, Lower Parel
About
2 Halves Presented by Comedy Ladder, is a show where 2 comics do 30 mins each, this time we have Sahil Shah & Deep Chabria doing comedy and trying new material and the show will be hosted by Jeeya Sethi This show is a great way to end your day!
Artist Line-up and their description
Jeeya Sethi
Jeeya believes if you are fat once (by fat she means FAAAAT) you are fat forever, mentally you never become thin even after losing all the weight. An event manager turned stand-up comedian, improviser and actor, she has made entertainment her new life's mission since nothing else is going for her!

Sahil Shah
Sahil Shah, or Sahil Bulla, is a muscular, tall and incredibly handsome comedian, in his dreams. He is known for his unstoppable puns and mental taxation. He is one of the founding members of the East India Comedy and his off-center one liners have taken his comedy across the country, with shows in over 8 cities. He's considered one of India's most promising young comedians. Honestly, god promise.

Deep Chabria One of India's youngest professional comedians, Deep was born and brought up in the bustle of Mumbai. Like that information made a difference to your life. It's ok read on. He majored in advertising to become a copywriter and happened to on the way start his own comedy collective called Comic Kaun? (What a pun! Oh yeah!) At a tender age of 21, he became a regular at premium comedy venues across the country. The downfall of his self-esteem began when he realised that after years of growing up he turned out to become a Jacky Bhagnani look-alike.
Venue
The Integral Space, Lower Parel
14, Janata Estate , Opp. Palladium Mall, Lower Parel West, Lower Parel, Mumbai, Maharashtra 400013