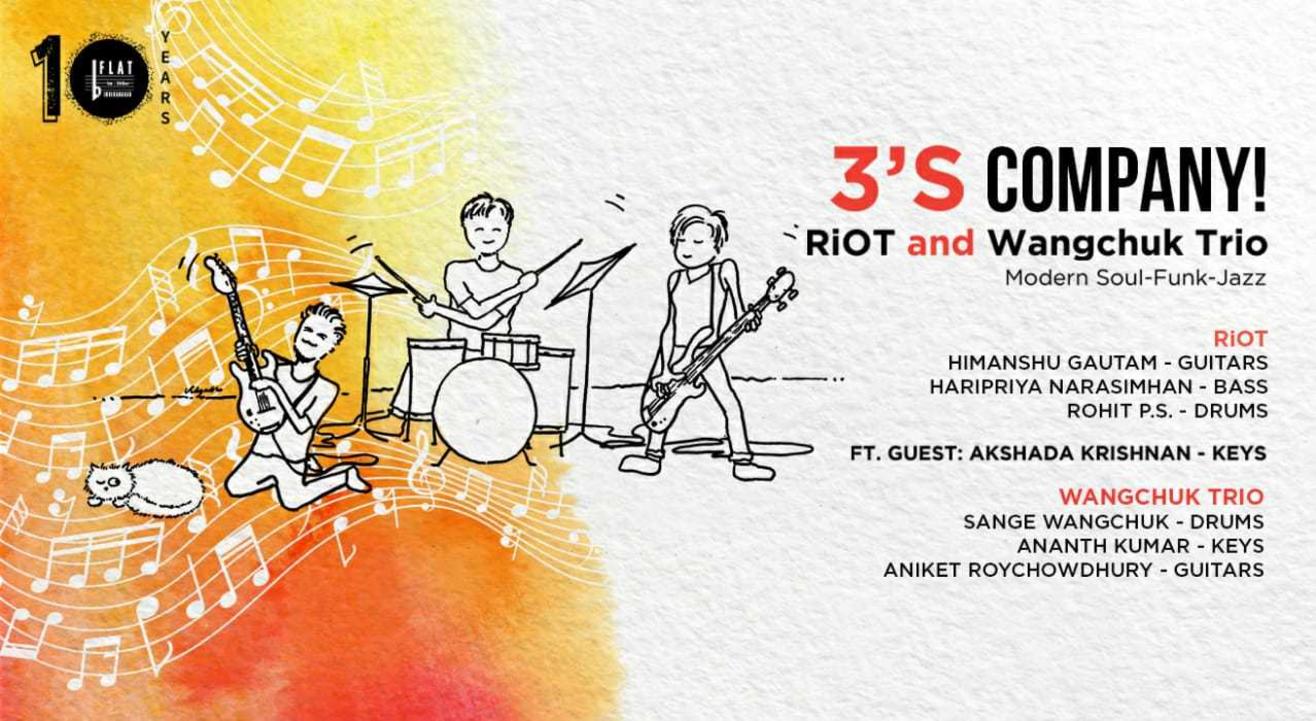 Music
3's Company! Ft. RiOT and Wangchuk Trio
400 (Cover charge Rs.200 payable at the venue)
About
bFLAT presents a night of Modern Jazz with 3's Company ft. RiOT & Wangchuk Trio.
RiOT is a Bangalore based trio that categorizes their music as 'Experimental Soul-Funk'. Some of their compositions are groovy and soulful ballads whereas some tracks have drawn inspiration from Funk music. The band experiments with a wide range of tones, colors and rhythm to create interesting moods for the listener.
Wangchuk Trio is a Jazz fusion trio, brainchild of the drummer Sange Wangchuk. They take inspiration from Modern Jazz artists like Gilad Hexelman, Mark Guilliana project, Tigran Hamyasan, Rotem Sivan, Anthonio Sanchez and Migration, Youssef Kamal, Children's of Light and TRAM. Audience can expect Drum & Bass and Neo Soul influences in the performance accompanied by experimental harmonies and groovy music.