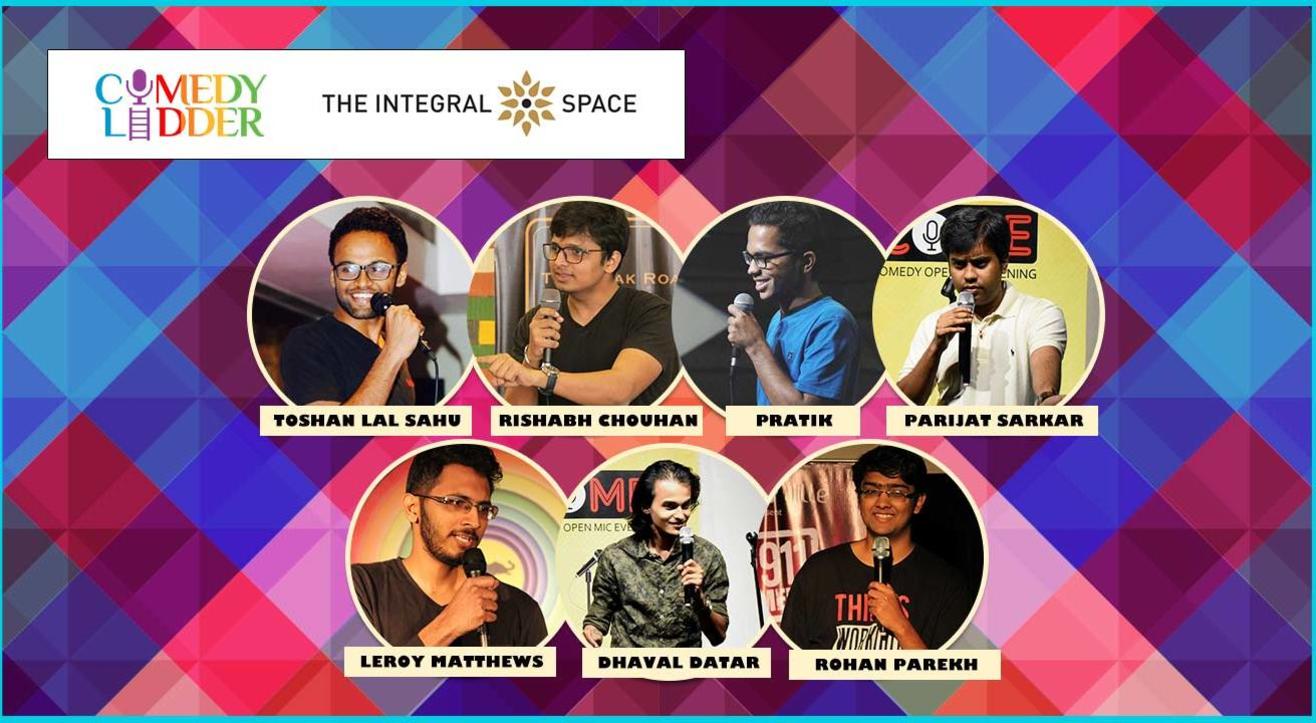 Comedy
7eleven Comedy
The Integral Space, Lower Parel
About
711 comedy is a show where 7 comedians get 11 minutes each, They have been doing comedy for a while and are already sort of famous. Come be part of their growth to success. Best way to spend your evening!
Host Dhval Datar
Comics
Parijat Sarkar
Toshan Lal Sahu
Piratik Somani
Leroy Mathew
Rishabh Chouhan
Rohan Parekh
Artists Info
Dhaval Datar
Dhaval Dattar is an upcoming stand-up comedian and has featured in several shows
Parijat Sarkar
Parijat Sarkar is an Indian engineer and an MBA. Like millions of other Indians. He thinks he is funny. Also like millions of Indian engineer with MBAs. At 53.5', he is also the tallest in his family! His favorite mode of transport is auto rickshaws and his favorite musician is Bappi Lahiri.
P.S. He is a Bengali who grew up in Gujarat. He never grew up, actually
Toshan Lal Sahu
Toshan Lal Sahu is an upcoming stand-up comedian and has featured in several shows
Pratik Somani
Pratik Somani is an upcoming stand-up comedian and has featured in several shows
Leroy Mathew
Leroy Mathew is an upcoming stand-up comedian and has featured in several shows
Rishabh Chouhan
Rishabh Chouhan is an upcoming stand-up comedian and has featured in several shows
Rohan Parekh
Rohan Parekh is an upcoming stand-up comedian and has featured in several shows
Venue
The Integral Space, Lower Parel
14, Janata Estate , Opp. Palladium Mall, Lower Parel West, Lower Parel, Mumbai, Maharashtra 400013