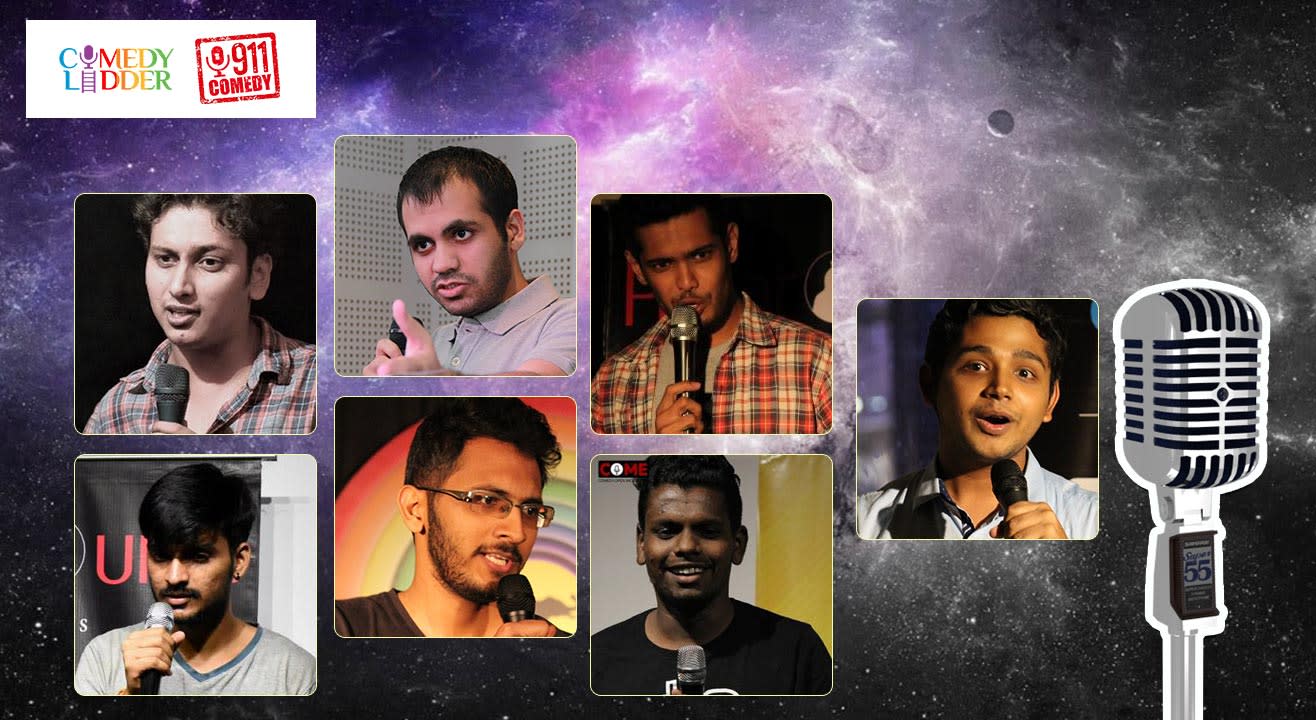 Comedy
About
7 Eleven Comedy is a show where 7 comedians get 11 minutes each, They have been doing comedy for a while and are already sort of famous. Come be part of their growth to success. Best way to spend your evening!
Comics
Host: Chinmay Mhatre
Atul Sharma
Leroy Mathew
Himanshu Sharma
Guru Narayan
Bhavish Ailani
Chinmay Mhatre
Rajesh Jinka
Host: Chinmay Mhatre

Atul Sharma is an upcoming standup comedian

Leroy Mathew is an upcoming standup comedian

Himanshu Sharma is an upcoming standup comedian

Guru Narayan is an upcoming standup comedian

Bhavish Ailani is Sindhi by birth and funny by profession. Being an MBA like almost everyone else, Bhavish does not rely too much on his education to make a living. Instead he uses observational comedy and self-deprecating humor to make life bearable. Veteran of over one hundred ridiculous shows, most of which he has hosted himself, this is pretty much the only thing he is good at. Like most comics on the circuit, Bhavish has recently gone through a break-up. So please show him some love and assume everything we've said here is true.

Chinmay Mhatre has watched the Batman series over 100 times now, Inspired by that, he told a girl, 'I'm not the boyfriend you need right now, I'm the boyfriend you deserve.' That was his last encounter with the girl. He's still clueless about what went wrong there.

Rajesh Jinka is an upcoming standup comedian.
Venue
The Freakout Garage
Swatantrya Veer Savarkar Marg, Unit 002, Prabhadevi Industrial Estate, Opposite Siddhivinayak Temple, Prabhadevi, Mumbai, Maharashtra 400025