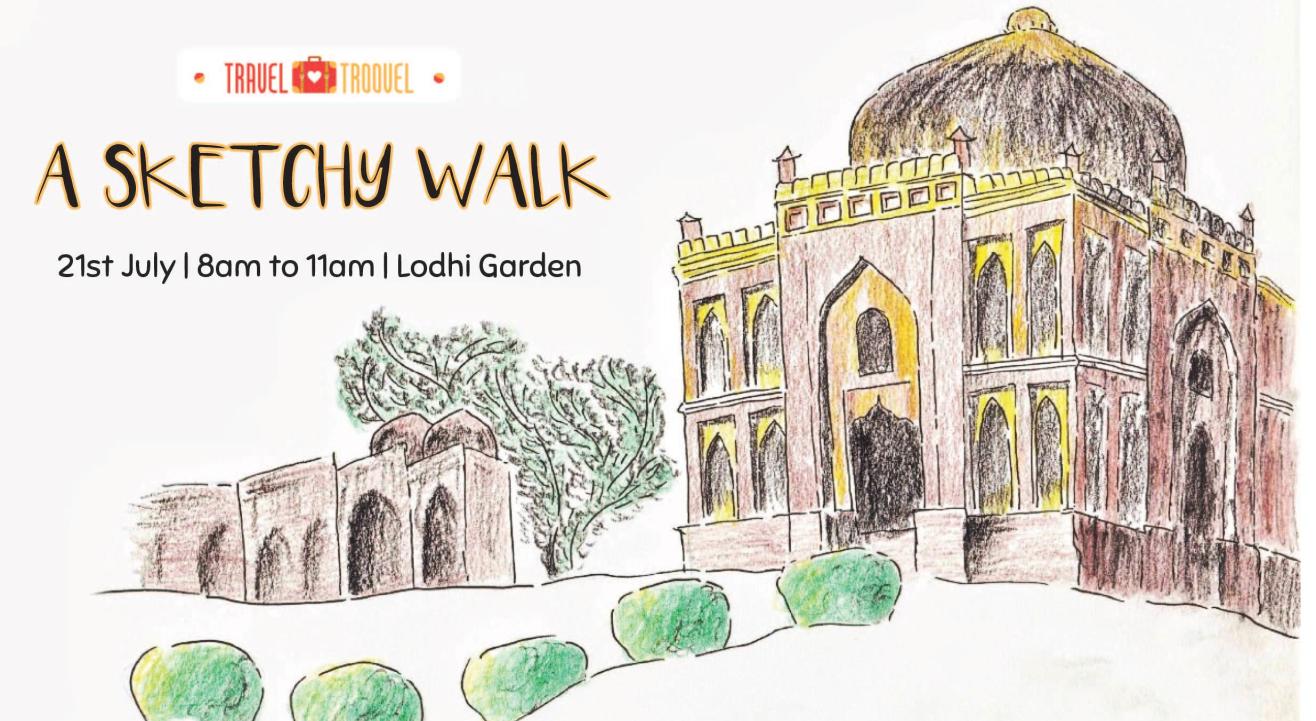 Art
About
Let's get out in the nature and explore our own city in an ARTFUL manner!
There's so much happening around us all the time and each one of us has a different interpretation of things that we see. It's time to get together and bring what we see around ourselves – the trees in the nature, the beauty of the monuments and the everyday experiences of people on paper as we delve into the world of sketching with our art champ Ayush Kumar.
You'd learn the basics of sketching, composing and techniques of drawing natural surroundings, free flowing sketches using pens and watercolors.
You do not need any experience under your belt. You want to start drawing, join us on this walk.
On this walk, we will be exploring the Lodhi Garden in Delhi!
Meeting point would be shared once the booking is made.
The date is subject to change in case of any weather/rain disturbances. You will be informed.