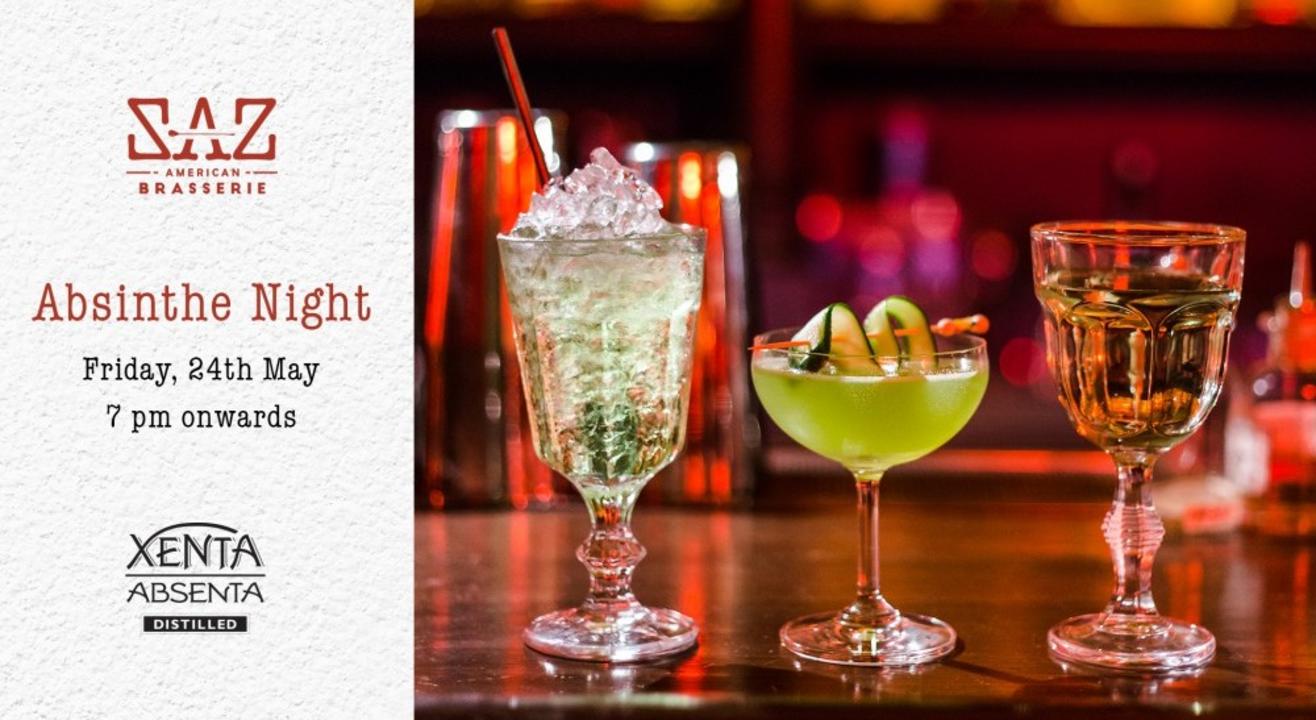 Events
About
Absinthe makes the heart grow fonder as the spirit gets wilder!
On 24th May, 7 pm on wards, come to Saz - American Brasserie and experience a special night dedicated to Absinthe.
Often referred to as The Green Fairy, this delicious disreputable spirit is surrounded by several myths, which has caused people to stay away from it...like a forbidden fruit. However, this mystical spirit is too wonderful to be forgotten, hence we're here to debunk these myths.
Whether you're an Absinthe lover or a first timer, you'll love our drinks menu with some amazing Absinthe cocktails and shooters.
So, if you're in town, find your way to this watering hole to grab a Lady Liberty or an Absinthe Drip.
Get an Absinthe Drink free with this ticket!