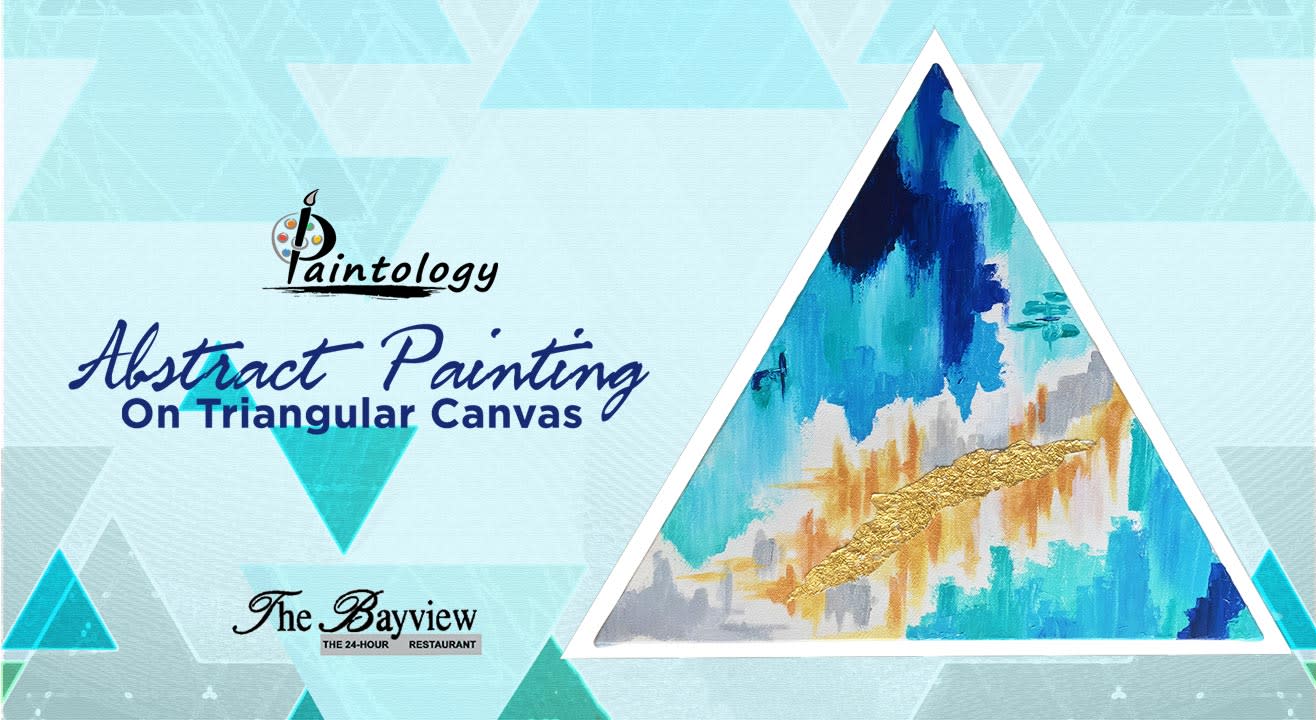 Painting
Abstract painting on Triangle Canvas
The Bayview Restaurant at Marine Plaza Hotel
About
Abstract art seeks to break away from traditional representation of physical objects. It helps you to explore art the way you want it to portray and helps you explore the relationships of forms and colors!
Get engaged in this form of art, while Paintology guides to help paint this Abstract Painting on a 'Triangular Canvas' which will take you to a world deeply unexplored! We will be painting this amidst the beautiful sea view of the Marine plaza hotel, which will make this experience even more priceless!
NO PRIOR PAINTING EXPERIENCE NEEDED.
We will be painting on a Triangular Canvas with acrylic colors and palette knife.
All the art materials will be provided along with Sanwich and beverage.
You get to take this beautiful piece of art with you!
Come explore the hidden artist with you!
Venue
The Bayview Restaurant at Marine Plaza Hotel
Hotel Marine Plaza, 29 Marine Drive, 29, 2nd Cross Rd, Marine Lines, Mumbai, Maharashtra 400020