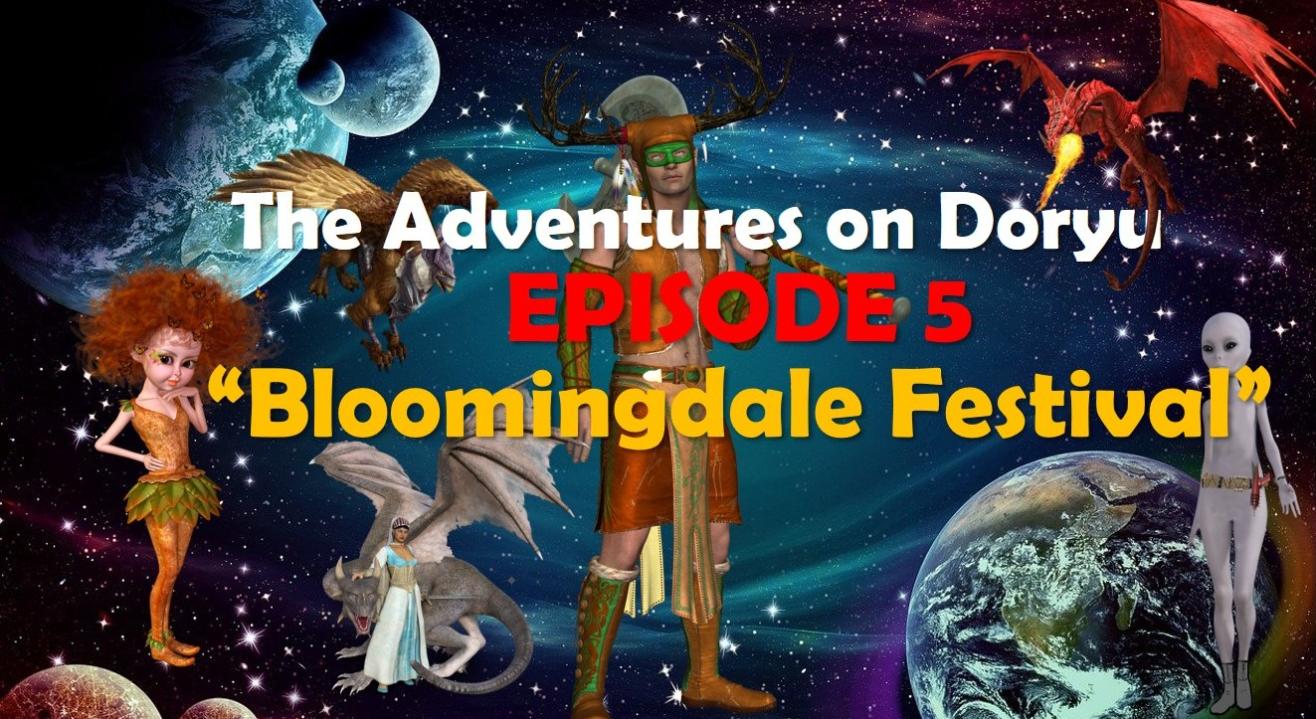 Adventures on Doryu | Episode 5
Video on Demand | Available from March 16 - 22
Event Guide
Digital Event
Watch on Insider
Interactive show
Be a part of the show
Invite your friends
and enjoy a shared experience
Adventures on Doryu | Episode 5
Video on Demand | Available from March 16 - 22
Event Guide
Digital Event
Watch on Insider
Interactive show
Be a part of the show
Invite your friends
and enjoy a shared experience
Event Guide
Digital Event
Watch on Insider
Interactive show
Be a part of the show
Invite your friends
and enjoy a shared experience
Adventures on Doryu | Episode 5


The Adventures of Doryu, is an original story series told by the fictional character, Commander Maddox Hatter aka The Madhatter
This series of children's adventure stories are told using the traditional storytelling method. As each episode unfolds they bring more original and endearing characters to life, not just to engage but eventually involve the young listener in the process of taking the storyline forward.
We do not use comic-style 2D/3D moving animation continuously across any sequence but resort to original characters represented in stills/pictures, with a smattering of real-life footage accompanied by sound effects to create the appropriate ambiance for the storyline. This ensures that the one-on-one storytelling technique remains intact. It, therefore, becomes a personal experience for each child.
Each episode is embedded with valuable information and morals, but not in a manner that shoves information down the child's throat! No slang language at all (!) and from time-to-time episodes will have easy contests for all the kids to participate.


What and where is *Land of the Dragon Spirits
Doryu was once a sister planet of earth, but the Evil Spirit Dragons, using their magical powers, dragged the planet, away from Earth who was helping the people of Doryu, to the other side of the Milky Way. There they placed it in another solar system with Twin Suns. Nevertheless, the Evil Dragons have not been successful in ruling the planet Doryu!
An exciting ongoing series, ideal for kids between 6 and 13 years...but we've learnt that it's equally interesting for all ages!
This program series has been endorsed by the renowned Author, Poet, Social Anthropologist, and Special Needs Educator – Randhir Khare "An amazing romp of fun and learning! A must-see for kids."
Adventures on Doryu | Episode 5
Video on Demand | Available from March 16 - 22
Event Guide
Digital Event
Watch on Insider
Interactive show
Be a part of the show
Invite your friends
and enjoy a shared experience