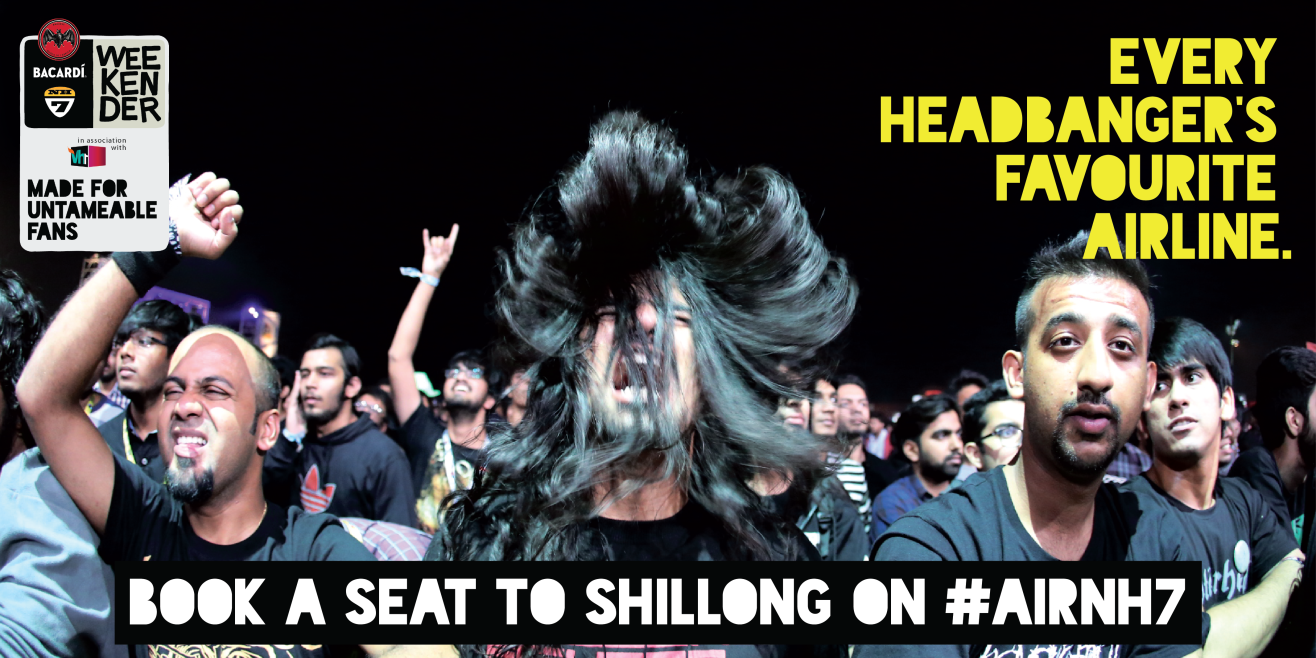 Invite your friends
and enjoy a shared experience
Invite your friends
and enjoy a shared experience
Invite your friends
and enjoy a shared experience
Can't wait for NH7 Shillong? Start the party earlier with Air NH7 as OML is booking an entire flight for all you die-hard fans to take you to the north-eastern edition of the festival. With an entire plane full of festival lovers just like you, we feel it is a golden chance to meet some new peeps and the happiest way for you to start your Weekender experience.
Travel Package:
Mumbai - Guwahati - Mumbai
Guwahati Airport Pick-up & Drop
Travel Details:
October 22 - Thursday
Indigo 6E-434
Departure from Mumbai: 07:25 AM
Arrival at Guwahati: 10:35 AM
Bus Pick-up from Guwahati Airport: 11:15 AM
Guwahati Airport Drop off at Police Bazar, Shillong: 02:30 PM
October 23 - Friday
Festival Day-1
October 24 - Saturday
Festival Day-2
October 25 - Free Sunday
October 26 - Monday
Bus Pick-up from Police Bazar, Shillong: 11:30 AM
Drop off at Guwahati Airport: 2:45 PM
Indigo 6E-433
Departure from Guwahati: 5:00 PM
Arrival at Mumbai: 8:15 PM
*This package does not include festival tickets.
For more details, please refer to the Terms & Conditions. In case of queries, write to us at help@insider.in or dial in on 022 30770223.
Invite your friends
and enjoy a shared experience