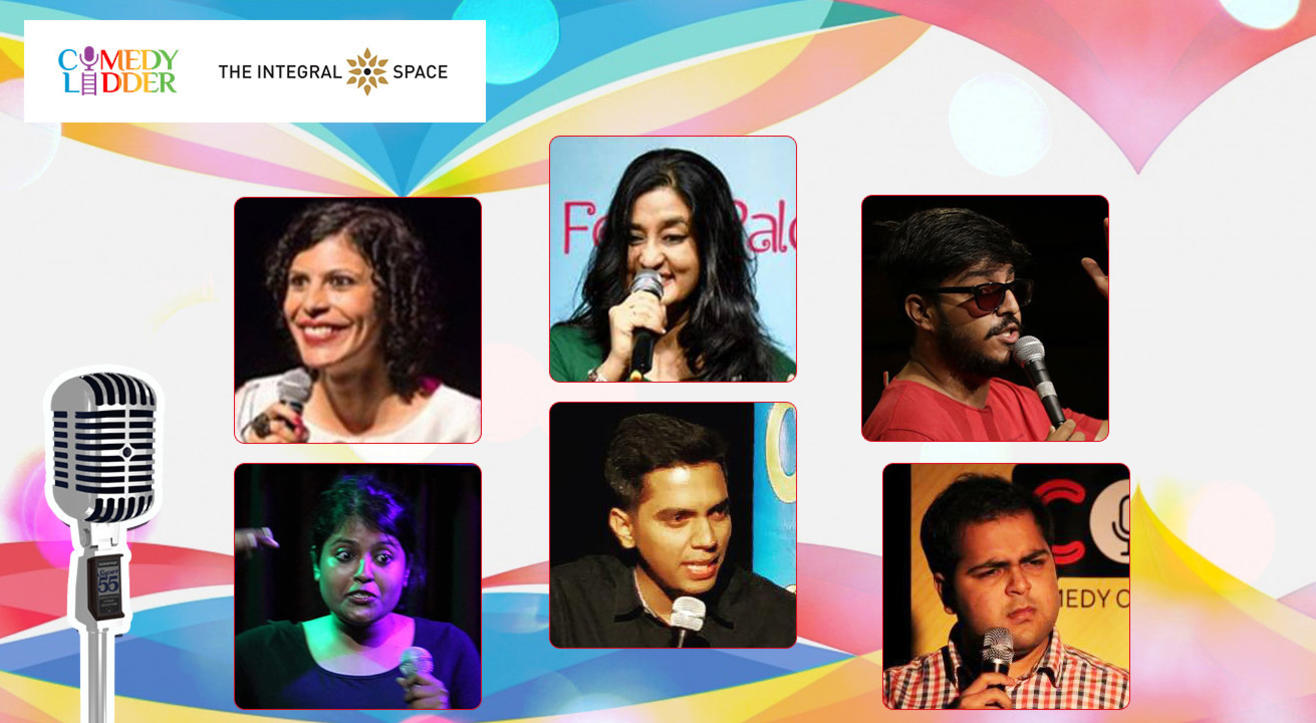 Comedy
All English Standup Comedy Show hosted by Anu Menon
The Integral Space, Lower Parel
About
An All English Standup Comedy show is comics doing jokes only in english, This show is for all our expat friends, townies and NRI people, who enjoy comedy but don't usually end up understanding all the comics because of the language barriers. NOT at this show. All jokes are in English and only english. A great way to spend your evening!
Host Anu Menon
comics
Saurav Mehta
Mikhail Almaida
Aayush Rathi
Kajol Srinivasan
Abira Nath
Sridhar V
Artists Info
Anu Menon
Anuradha Menon is an Indian film director and actress. She is a Silver Medalist from Stella Maris College in Chennai. Following her exposure to theatre, she went to London to join Essex University`s East 15 Drama School. Theatre has been the focal point of her life. She has been a part of plays such as, Rage`s One on One and The Bureaucrat, Raell Padamsee`s Noises Off and Lillete Dubey`s Sammy, to name a few. She is also an Indian television actress. She grew up in Chennai and was associated with the theatre group, The Madras Players for some years. She gained recognition as a governess with a heavy Malayali accent in the play, The Verdict. This helped her bag the role of Lola Kutty on Channel V, which consequently made her extremely popular among the masses. Anu appears at many of her public outings dressed as Lola Kutty. She has also been a part of well-known theatrical works such as Zen Katha and Sammy!
Saurav Mehta
Saurav Mehta, is a popular Stand-up comedian and has performed at many events like My Baby Thinks I'm Funny with Sorabh Pant.
Mikhail Almeida
Mikhail Almeida is an upcoming comic and has featured in several shows.
Aayush Rathi
Aayush Rathi is an upcoming comic and has featured in several shows.
Kajol Srinivasan
Kajol Srinivasan is an upcoming comic and has featured in several shows.
Abira Nath
Abira Nath is a standup comedian and has featured in several shows.
Shridhar V
Shridhar V is a standup comedian and has featured in several shows
Venue
The Integral Space, Lower Parel
14, Janata Estate , Opp. Palladium Mall, Lower Parel West, Lower Parel, Mumbai, Maharashtra 400013