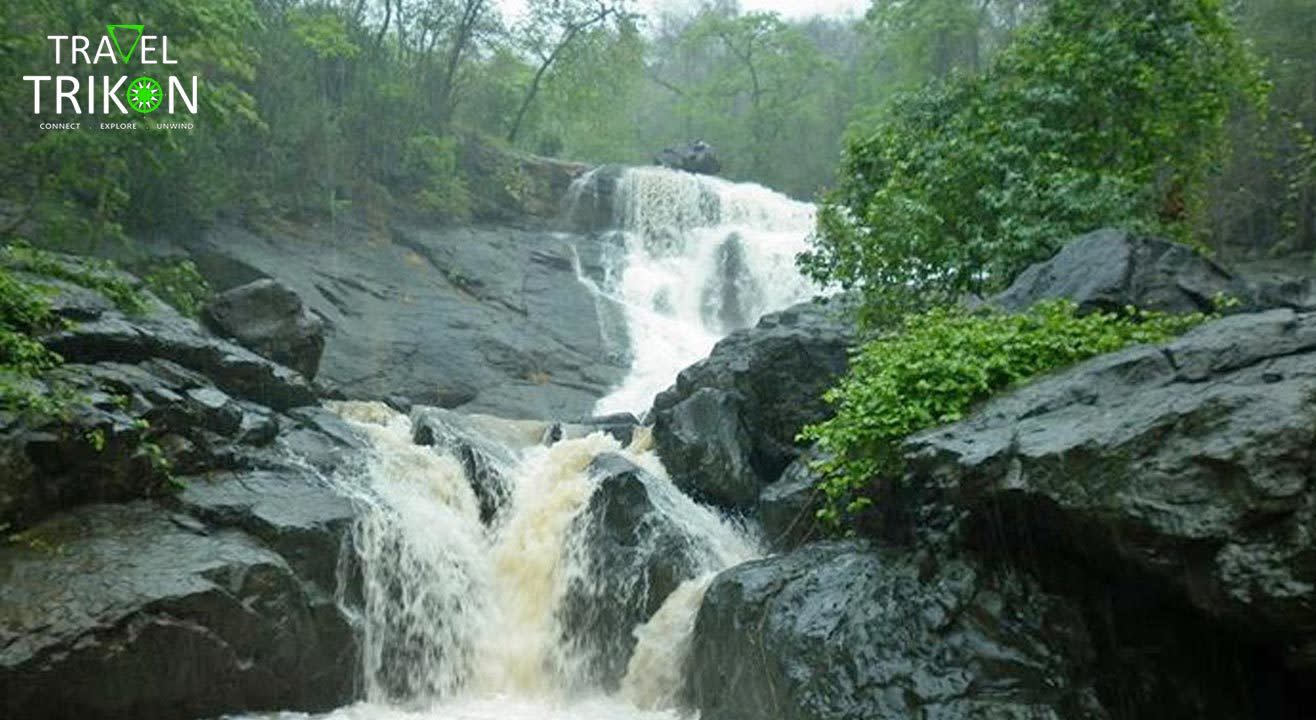 Trek
About
Imagine yourself in the middle of dark jungles, finding routes, viewing valleys and crossing ghats, sound adventurous?? Yeah!!!! You'll be doing all this at Andharban – The Dark forest Trek. This trek is majorly based on descending from the peak. It is one of the most stunning treks and there are lots of things to explore. You will be walking on ridge that gives a scintillating view of the Kundalika Valley, Bhira dam and the various mountain ranges of Tamhini ghat. While you're trekking, there will be coverage of evergreen forests which covers you with a relaxing shade in first half of the trek (6-8 kms).The trek then descends down in Konkan to reach Bhira (4 kms).The same valley is the origin of the Kundalika river famous for its white water river rafting and other adventure activities
Hypnotic Kundalika Valley View
Visit Tamhini Ghat
Bhira Dam start point
Walk through dense and dark jungles
Day 0:
11:00 pm : Meet the Travel Trikon Team at Pritam Hotel, Dadar (East)
11:15 pm : Departure from Dadar
11:30 pm : Pickup from K Star Mall , Chembur
11.45 pm : Pickup from Sec 17, Vashi (Below the flyover)
12.00 am : Pickup from Hotel 3 Star, Kharghar

Day 1:
06:00 am : Breakfast & Freshen up at Base Village
07:00 am : Reach Pimpri dam i.e the start point of our trek
07:30 am : Commencement of the trek after briefing and a short introduction
11:30 pm : Lunch at Hirdi village
12:30 pm : Continue with the trek
03:30 pm : Reach Bhira Dam which is the Endpoint of trek
04:00 pm : Evening Snacks
09:00 pm : Mumbai tentatively
Transport by Private Non Ac Bus
Food: Breakfast & Evening Snacks
Trikon Trekking Expertise Charges
Any personal expenses such as soft drinks etc.
Lunch
Anything other than above mentioned inclusion
If cancellation done prior to 10 days of outing 75% will be refunded.
If done prior to 5 days of outing 50% will be refunded
After that no refund will be provided.

Transfer of booking to another event will be permitted where feasible and will be at the discretion of the management and participant consent.
If Travel Trikon cancels the event and transfer of the booking amount is done, the full amount will be transferred to the participant.
If the participant cancels a booking and opts for transfer of the booking to any other event, only the refund amount (as per applicable policy), will be transferred to the new event.
In case participant cancels the booking of an event where transfer of booking is done, the participant will be refunded the amount as per applicable cancellation policy.
In case of cancellation of any event due to reasons beyond control (like Natural calamities, riots, political uncertainty, public transport failure etc.), refund shall be payable with respect to the given refund norms.
Venue
Pritam Hotel, Dadar
Dharamputra, Survey No. 32, Pritam Estate, Dadar T. T, Mumbai, Maharashtra 400014