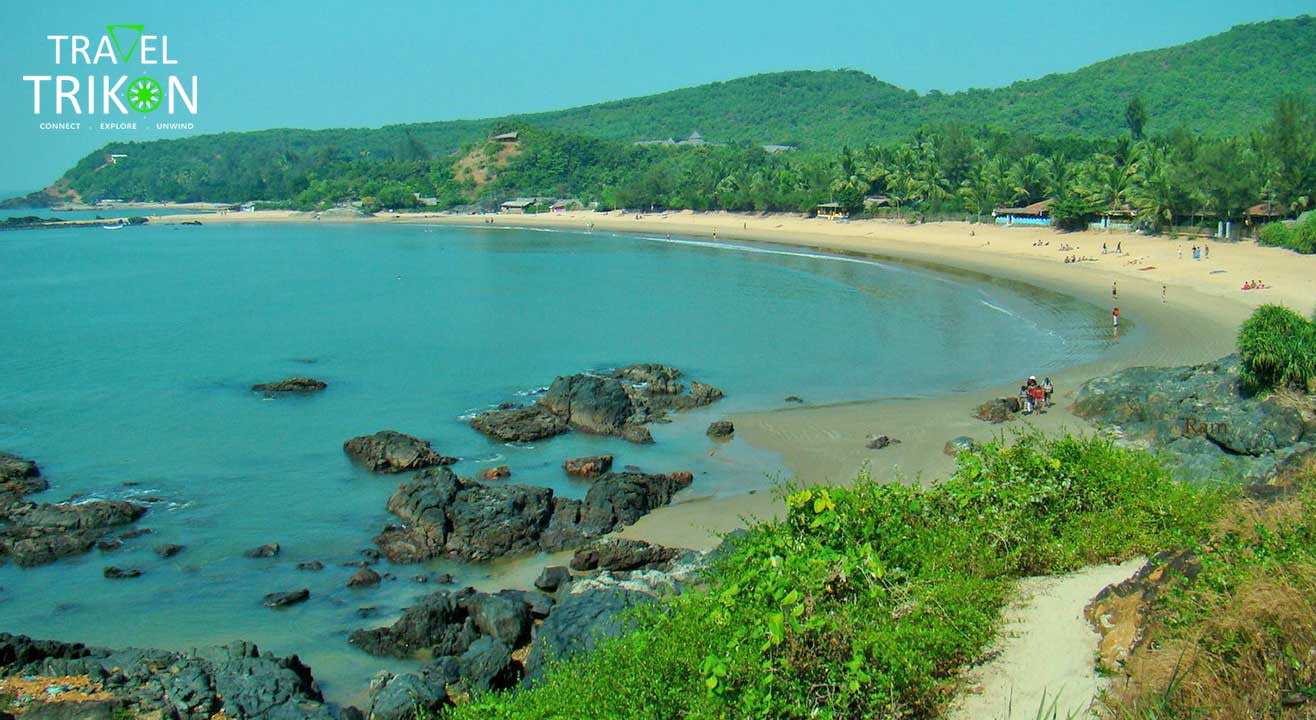 Trek
Arabian Sea Range Beach Trek
About
If you want to do something different this time when you set out to enjoy nature, this beach trek is for you! With every step you take, there will be sound of waves crashing onto colorful rocks, golden sand and breathtaking views with every little hill you climb. Also, did we mention there's a ferry ride, camping on a beach and sleeping under the stars? Yeah, it's magical. You might even spot dolphins if you're lucky! Need we say more?
Hike through more than 10 pristine beaches along the Arabian Sea coast
Ferry ride across the Aghanashini River
Camp on a beach and sleep under the stars
Enjoy local cuisine especially cooked for you
Bonfire fun & games at night
Witness gorgeous sunset and sunrise by the sea
Situated by the Konkan Railway route, the trail between Kumta and Gokarna connects more than 10 clean and beautiful beaches on the northern tip of Karnataka. Most are untouched by regular tourists and only shelter few shacks for beach lovers. Start the trail at Kumta, walk through Vannali Beach, Kadle Beach, Nirvana Beach, Paradise Beach, Half-Moon Beach and Om Beach to name a few. End the trek at Gokarna, which is home to a famous Shiva Temple.
This is a two-day trek covering approximately 15 kms in all. Every participant must carry 2 full bottles of water since there may not be shops or water outlets in between stops.
There will be a vehicle to carry luggage like sleeping bags, tents, camping equipment etc. So you need to carry only a day pack for water, food, cap etc. Please divide your luggage in 2 bags accordingly. The bag that is to be left in the vehicle should be locked.
Day 1 - Saturday
09:00 am Reach Kumta, breakfast near the station
10:00 am Catch a bus to Kumta Beach
10:30 am Start the hike through number of beaches
01:00 pm Packed lunch on the way
06:00 pm Reach Belekan Beach, freshen up, set up camp for the night
09:00 pm Bonfire fun & games

Sleep under the stars in your sleeping bag or you also have the option to use the tents. Please carry sheets to be used in the tent at night if you don't have a sleeping bag.

Day 2 - Sunday
06:00 am Wake up to the sight of rising sun over the sea, freshen up
08:00 am Enjoy breakfast and chai
08:30 am Start the trek to Gokarna through Paradise , Half-Moon Beach, Om Beach
03:00 pm Reach Gokarna Beach, enjoy lunch at nearby hotel
05:30 pm Proceed towards Gokarna Road Station
06:38 pm Catch 12620/Matsyagandha Express from Gokarna Road Station

Day 3 - Monday
05:53 am Reach Thane Station
06:35 am Reach LTT Station
Non-AC Sleeper train tickets Mumbai-Kumta and Gokarna-Mumbai
Food- 2 breakfast, 2 lunch, 1 dinner
Triple / Quadruple Sharing Tented accommodation at beach camp
Local transport at Kumta and Gokarna
Travel Trikon expertise charges
Vehicles to carry your luggage
Food ordered in train journey
Any personal expenses such as soft drinks etc.
Anything other than above mentioned inclusion