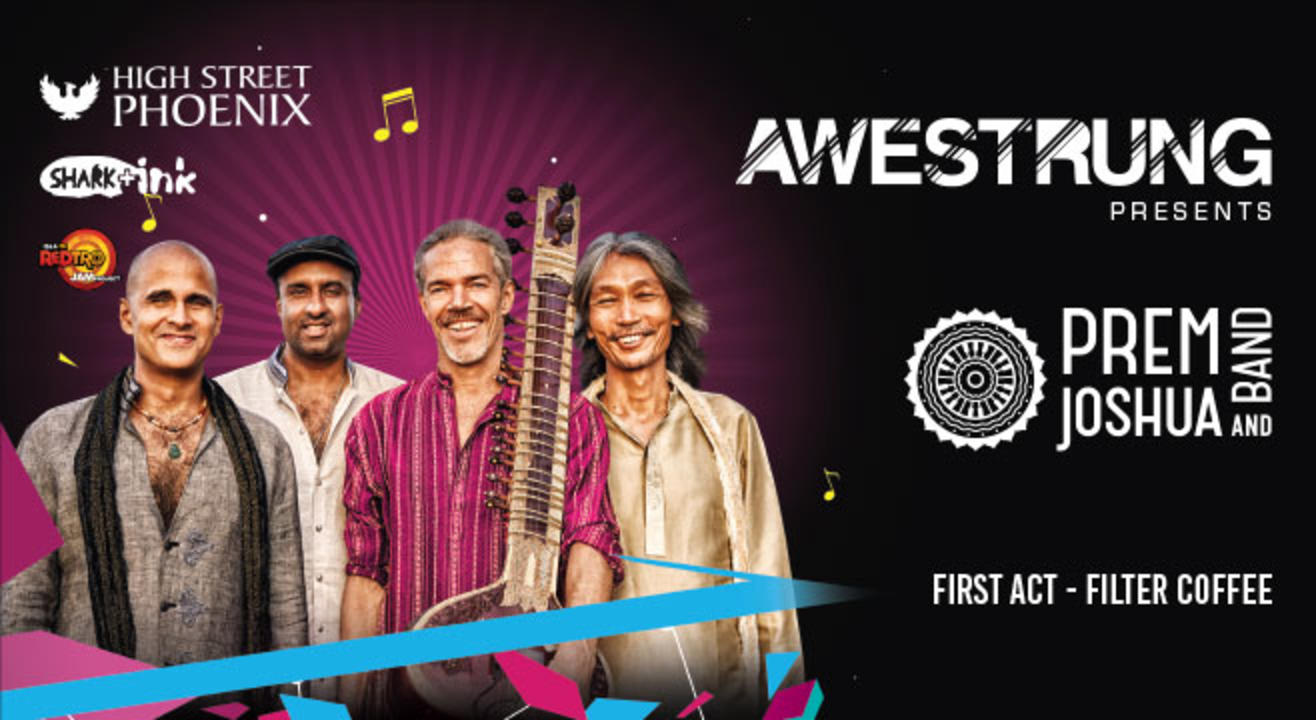 Music
Awestrung
Courtyard, High Street Phoenix, Mumbai
About
Watch bands Prem Joshua & Band and Filter Coffee perform live at Awestrung, High Street Phoenix's big-ticket, monthly music property which aims to bring the best names in the Indian music scene closer to the music lovers.
Prem Joshua & Band are pioneers of a crossover sound that blends Eastern tradition and Western innovation. With a soul-searching and dexterous blend of sounds and instruments, the music draws the listener into an emotionally rewarding journey across diverse musical landscapes. Elegant and contemporary, Prem Joshua & Band has consistently awed audiences with their virtuosity and confidence to create an experience that shall long outlive the classifications of genre or time
Featuring Shriram Sampath on the flute and electronic soundscapes and Swarupa Ananth on the table and percussion, Mumbai-based ethnic-electronica band Filter Coffee has one of the freshest sounds in the scene, with a unique blend of Indian classical/folk instruments, textured sounds and voices with electronic grooves.