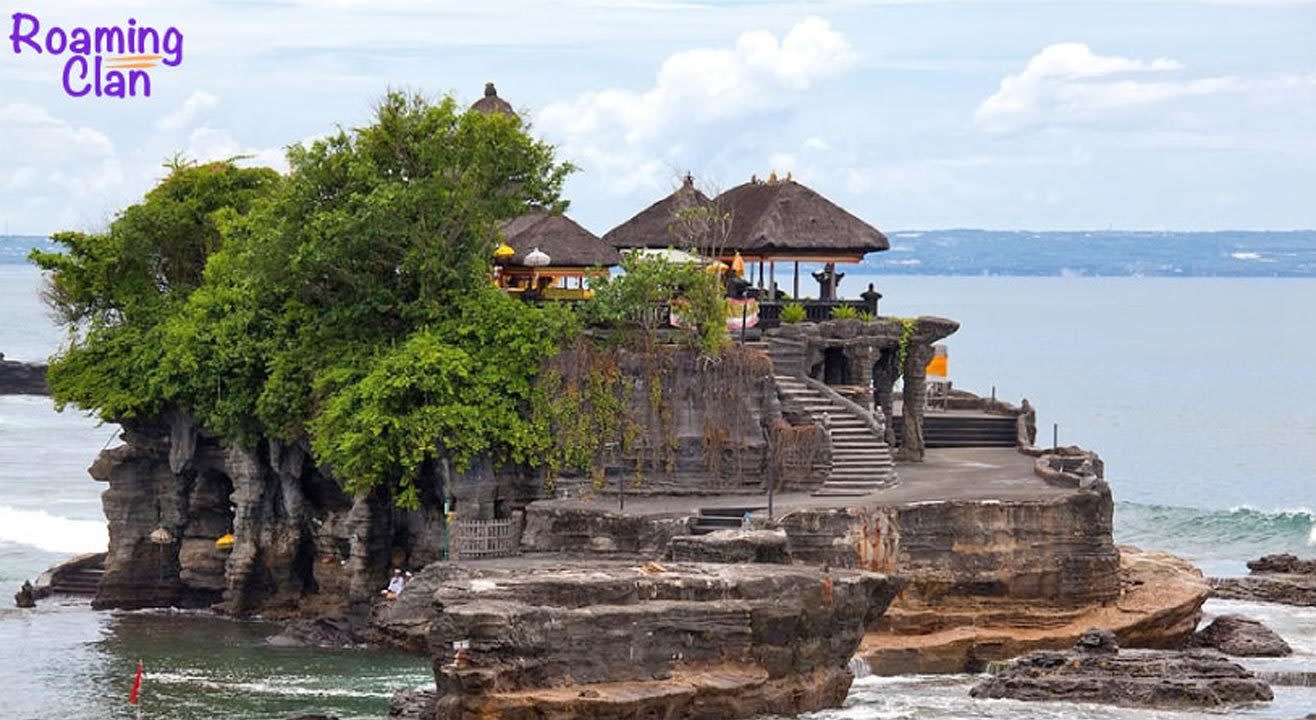 Travel
Bali & Gili Islands- Scuba diving special
About
Captivating culture and enchanting beaches are yours to enjoy during your trip to the tropical island: Bali, custom tailored to the solo travel experience. Meet like-minded explorers eager to uncover the historical temples erected on the edge of breathtaking cliffs.
Visit the remote, small and stunning Gili Islands where automobiles and motorised traffic is prohibited. The Gili islands are a fantastic destination for divers both novice and scuba savvy.
Day 1: Arrive in Bali
Welcome to Bali. Check into your hotel, relax after the tiring long flight or check out the beach.
We will meet in the evening at 5 PM. After an initial orientation, we will walk around to explore the nearby area, shopping streets and later let's check out the famous crazy nightlife of Bali at Legian street in Kuta.

Day 2: Uluwatu and Nusa Dua- water sports activities
Located on Bali's south coast, Nusa Dua has some of the most beautiful beaches in Bali and is famed for it's luxury cliff-top resorts. Let the adventure side of you come out and try some water sports like parasailing, jet-ski, banana boat and flying fish.
After lunch, we will leave for Uluwatu to witness the beautiful sunset and the best views of the majestic Indian Ocean that you rarely find anywhere else on the island.

Day 3: Gili Islands
This day we will leave for the most awaited destination- the stunning Gili Islands. The Gilis are made up of three small islands: Gili Air, Gili Meno, and Gili Trawangan. Over the years, these sleepy little islands have become a huge destination for backpackers and budget travellers.
There aren't any cars on the Gili islands, so you can walk everywhere. Gili Trawangan is the party island out of the three and that is where we are staying.

Day 4: Scuba diving at Gili Trawangan
This day you can opt for Scuba diving, snorkelling or explore this stunning island by bike or just relax at the beach and chill at some cool beachside cafes.
Though Scuba diving is an optional activity but we highly recommend to go for it. Gilis are one of the best diving destinations in the world and Discover Scuba Diving course is a quick and easy introduction to what it takes to explore the underwater world. Before going for an open water dive, you'll be taught some basic skills in the pool to prepare for your adventure.

Day 5: Ubud
Check out from the hotel to reach Ubud by speed boat. Ubud is the part of Bali where Julia Roberts had filmed the movie "Eat, Pray, Love".
Ubud is probably the place that has preserved it's Balinese culture the most, and you can see and get a feel of the real "soul" of Bali here. This is also why the Balinese are so proud of Ubud. This day we will check out Ubud palace and wander the streets of Ubud.

Day 6: Monkey forest and Tanah Lot
After breakfast, we will visit the sacred Monkey Forest. There are more than 600 monkeys in the forest, belonging to four different groups that inhabit the dense forest and the three holy temples. The temples are beautifully decorated with statues and ornaments and overrun with monkeys. It all has a very cool Indiana Jones feel to it!
After lunch, we will leave for Tanah lot to see the spectacular sunset. The temple is located on a rock just offshore. It is said to be the work of revered 15th century Hindu priest Nirartha and forms an important element of Balinese spiritualism and mythology.

Day 7: Tegenungan waterfall
Hidden in the jungles of Bali near Ubud is this stunning waterfall where visitors can lounge in the pool underneath, letting the thundering waters crash down around you. This day we will rent out scooters and visit Tegenungan Waterfall. This waterfall is unique for its lush green surroundings and heavy water flow, perfect for swimming and enjoying the fresh water.
Since this is our last night in Bali, in the evening we'll enjoy a farewell group dinner and one last night out together before we part ways at the end of this most memorable trip.

Day 8: Return
Pack your bags, check out and with the truckload of awesome memories to relish for the rest of our lives and with some lifetime new traveller friends, today we say goodbye to the mystic Bali. Till we meet again!
Your trip leader will meet you at the Bali Airport. Once you have confirmed your participation, we can suggest which flights to book. There is no need to apply for Visa in advance as there is an option of Visa on arrival at Bali airport.
Please note: We will create a whatsapp group 2 weeks before the trip to connect all the travellers.
Visa: Visa on Arrival, valid for 30 days from the day of entry.

Accommodations: Prices are based on the sharing of rooms and single members of the group will typically be put together. While we do our best to secure as many rooms with separate beds as possible, sometimes two members of the group might have to share a large bed but that's all part of the adventure and we guarantee we'll have a blast anyway. Single supplement is available on this trip at an extra cost of 12,000 INR.

Scuba diving course: The itinerary is made in a way that you can do Discover scuba diving course in Gili Trawangan. If you wish to do PADI or Open Water Course, you will have to extend your stay and separate from the group after Gili Islands. Let us know in advance and we can help in planning you for the choice of your course.

Discover Scuba Diving: This course allows first timers to experience what it's like to Scuba Dive. You will learn some basic theory and safety rules before trying on the scuba equipment in the pool. During the pool session, some basic skills will be taught to boost your confidence and comfort levels. After the pool session, you then get to experience the ocean dive to a maximum depth of 12 metres. This can be credited towards your full Open Water Course should you wish to continue.

Discover Scuba Diving price: 900,000 IDR (~4500 INR) per person. You will have to pay the fees directly to the diving school.
Shared Accommodations
Airport transfersLocal transportation
Transfer to Gili Islands
Tanah lot tour
Uluwatu and Nusa Dua tour
Tegenungan waterfall tour
Everyday Breakfast
Unlimited Fun

Flights or other transportation to/from Bali
Meals not mentioned
Travel/ Health Insurance
Entry tickets
Scuba diving fees
Anything not mentioned in inclusions

75% of your booking amount will be refunded if you cancel your participation before 45 days of the tour date.
50% of your booking amount will be refunded if you cancel your participation before 30 days of the tour date.
25% of your booking amount will be refunded if you cancel your participation before 15 days of the tour date.
No refund afterwards.
Venue
Denpasar Airport, Bali
Ngurah Rai International Airport (DPS), Bandar Udara Internasional Ngurah Rai, Jalan Raya Gusti Ngurah Rai, Tuban, Kuta, Kabupaten Badung, Bali 80362, Indonesia