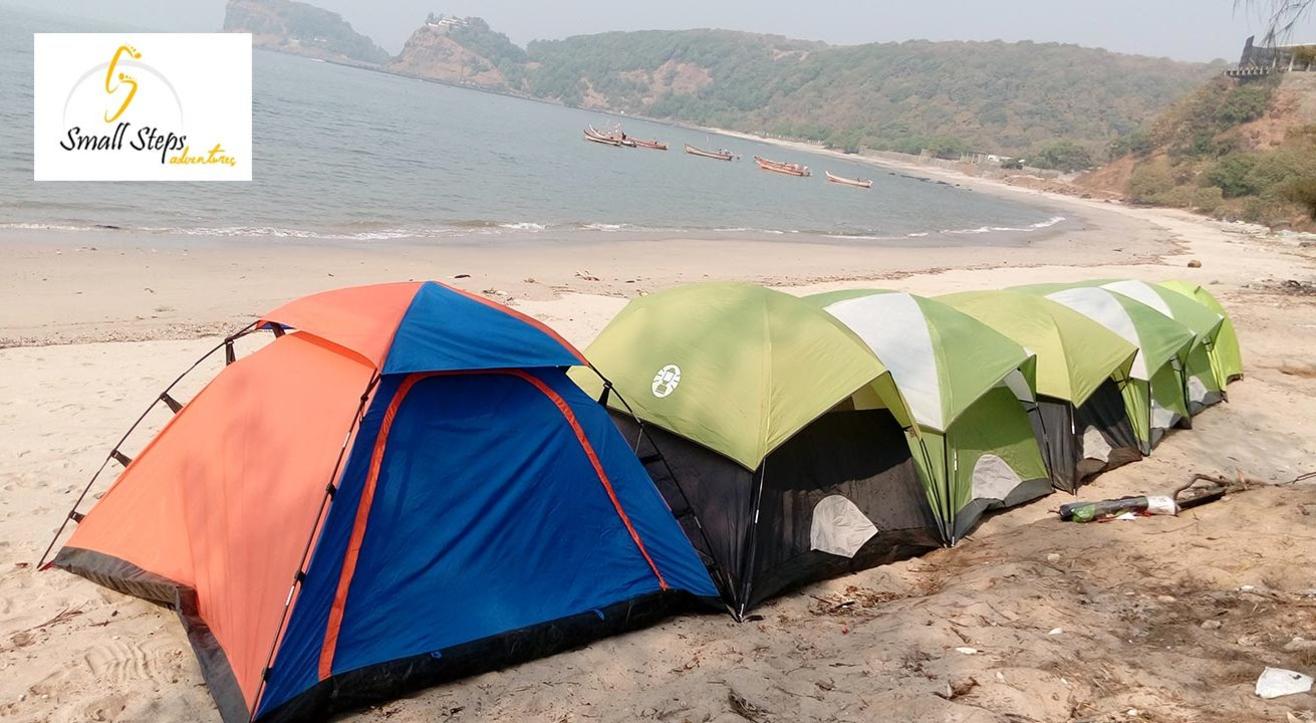 Camping
Beachside Camping near Kashid beach, Alibaug
About
As beachside camping is restricted by Alibaug police, but its dream for everyone and hence we have a private beachside land which makes a perfect private beach camping destination for you. Beachside Campground is surrounded by old style parking shacks for fishing boats of local villagers. Sitting on a beach with your loved ones and watching the sunset is no more a dream. An evening on beach with cool breeze one can enjoy campfire and BBQ.
● Kashid beach & water sports
● Janjira fort
● Korlai fort and Light house
● Murud Beach
● Kolaba fort
● Karmarkar Museum
● Sagargad fort
● Birla Temple

Saturday
03:30 pm: Reach Campsite by your own travel (Bike/car)
04:00 pm: Evening snacks
Beachtime, Sunset
08:00 pm: Dinner (Veg/Non-Veg)
#Campfire with light music
Sunday
06:30 am: Hangover call
07:00 am: boat ride (Boat will be a fishing boat)
08:00 am: Tea, breakfast.
09:30 am: Bbye. With loads of memories and pictures
12:30 pm: Reach Mumbai

• Snacks & welcome Tea – Dinner (Veg/Non-veg) – Next day Morning B/F
• Boat ride ( fishing boat)
• Campfire, well illuminated campsite, tent stay.
• Washroom facilities for gents and ladies, Tent accommodation with bed, pillow & blanket

• Travelling, Tax & anything not listed under inclusion.
Cancellation and Refund applicable on the tour cost
If cancellation done prior to 15 days of outing 75% will be refunded.
If done prior to 10 days of outing 50% will be refunded
After that no refund will be provided