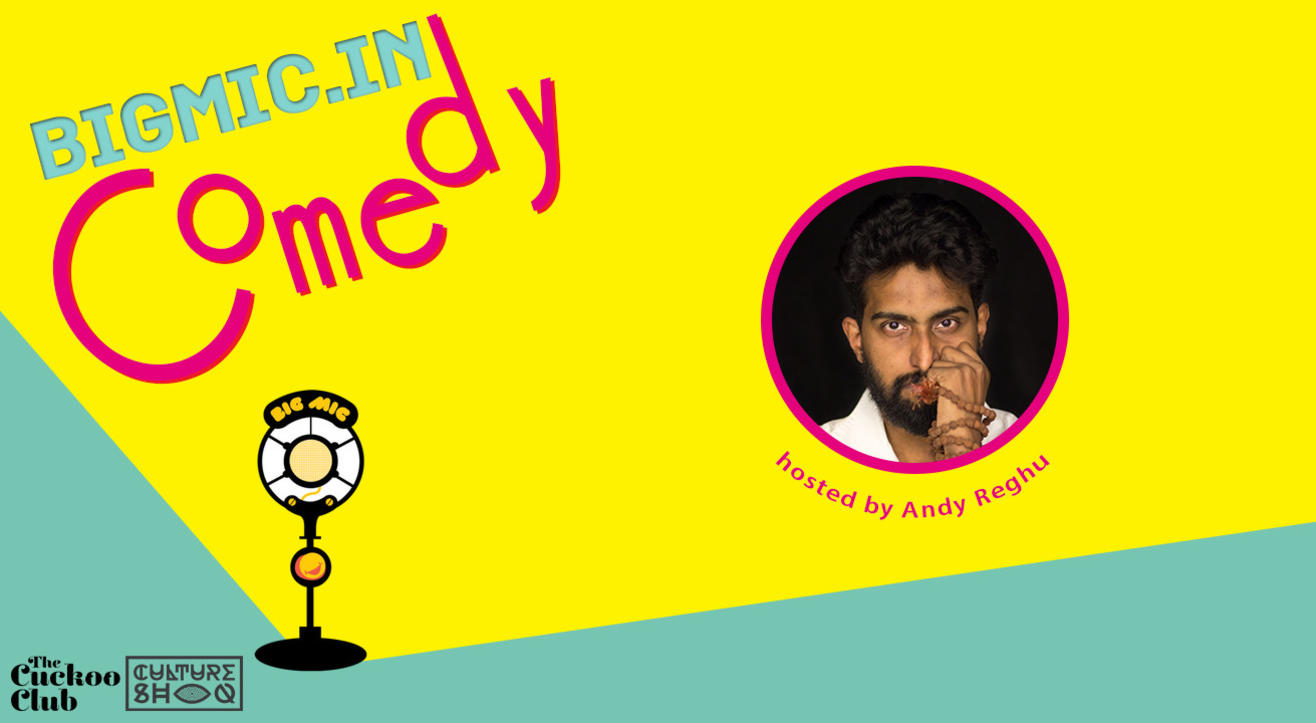 Comedy
BIGMIC.in Comedy Open Mic hosted by Andy Reghu
About
Celebrating 8 years running as Indias longest running #openmic for #standupcomedy. Were back with your favourite weekly BIGMIC dose of raw unfiltered comedy. This week open mic at #cuckoocafe is hosted by Andy Reghu and we have surprise guests that stop by to do spots.
Performers head to bigmic.in to register as an artist and choose the event you want to participate in.
About the Host Andy Reghu
A writer, a professor and a spiritual leader - Andy Reghu wears multiple hats. He is from Kurla so he automatically has a criminal past. His hobbies include substance abuse and some more substance abuse. He also claims to be a TV writer and producer and he is wondering why the hell are you reading this.
Venue
The Cuckoo Cafe, Mumbai
First floor, above The Cuckoo Club Black Box Theatre | 5AA, Pali Hill Road, Next to Candies, Bandra West, Mumbai, India 400050