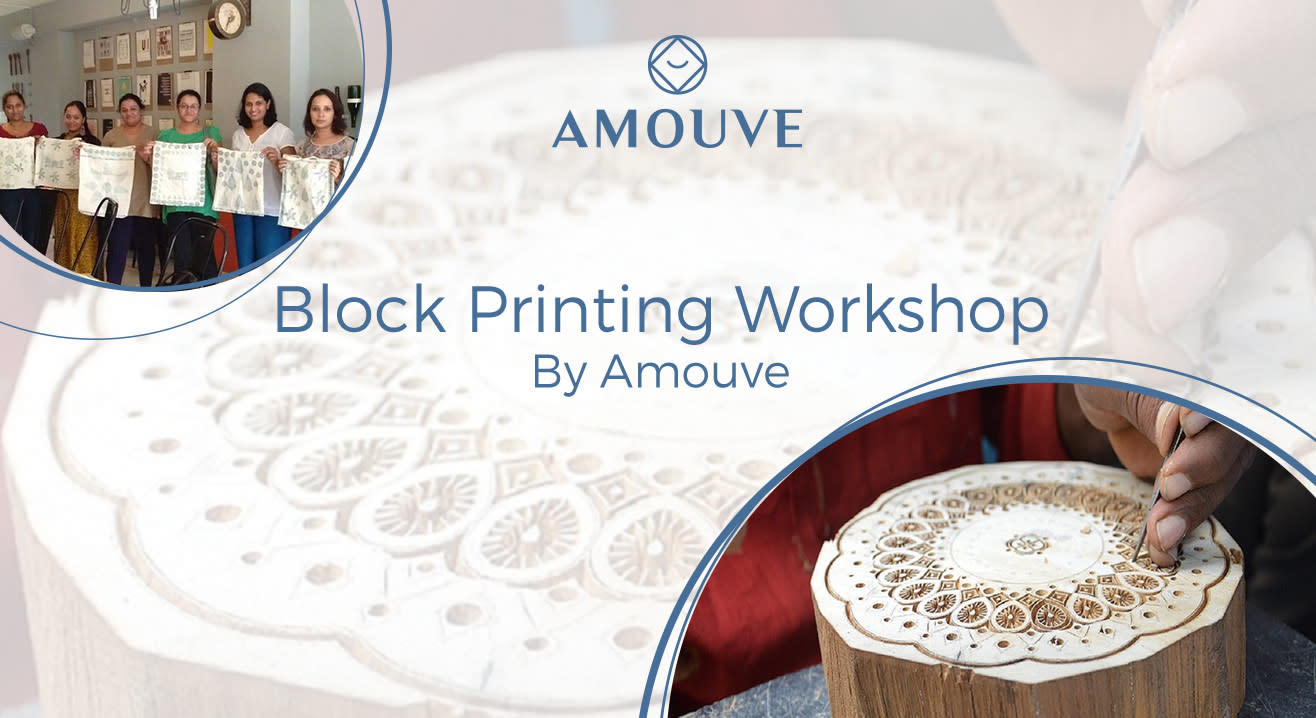 Craft
Block Printing Workshop by Amouve
High on Tea, Bandra, Mumbai
About
Hola Mumbai folks!
We're in Mumbai this time after 3 great workshops and an amazing array of participants in Bangalore!
Amouve, India's first organic bedding brand with collections that are skilfully handcrafted in super-soft organic cotton, is organising another session of block and screen printing on 15th October! Come join us!
From the history of block printing to learning how to mix colours, this workshop takes you through all facets of the arts.
Inclusions - All Art Materials
Details on the craft form
A preview into mixing colours
Colours and all other equipment including blocks and screens
Cloth bag to print
Snacks and refreshments (We would love to know you over some great food.)
A starter printing kit to take home and products from our collections will be available for purchase at the workshop.
Venue
High on Tea, Bandra, Mumbai
Shop no 5, Luis Belle Building, Corner of 30, and 16h Rd, Khar West, 400050, Pali Village, Bandra West, Mumbai, Maharashtra 400050