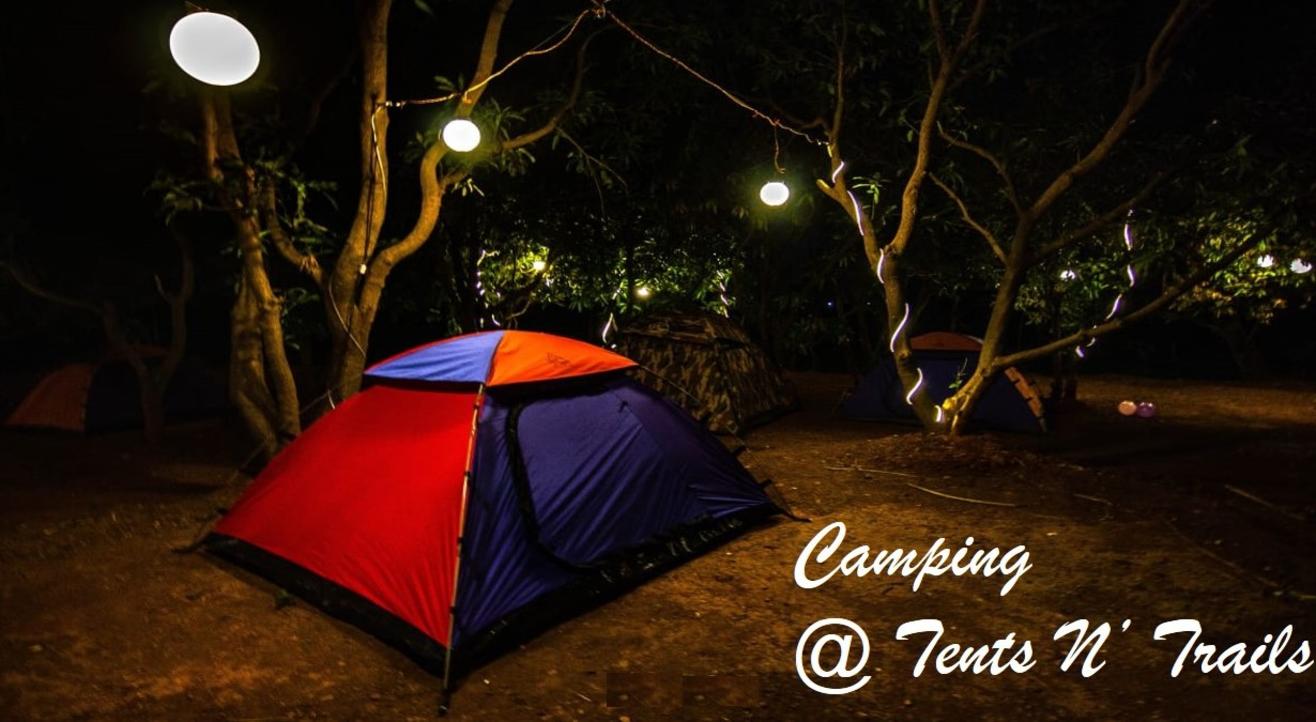 Camping
Camping @Tents N' Trails East
About
There is no better feeling than stargazing amidst the sounds of nature or moving your legs with the dancing flames of a campfire. At Tents N' Trails, we offer the smoothest camping experience with comfortable Tents, equipped with mattresses linen and comforters, beside a tranquil lake-side ambience surrounded by the hills of Adoshi.
Known for its numerous hidden waterfalls and abundant greenery, our campsite @Aadoshi provides the perfect vantage point to observe peace and serenity far from the hustles of a city.
With our personalized all-you-can-eat barbecue and low-oil healthy food, your camping experience will be nothing like it has been.
Party. Camp. Eat. Repeat
Inclusions:
Lakeside camping and bonfire
Activities: Build your tent, Trekking, Swimming in the Lake
All Meals: Snacks, Dinner, and Breakfast
Quality Barbeque (Veg and Non-Veg options available) – Chicken, Paneer, Veggies, Corn, Pineapple, Watermelon, Brinjal, Potato, etc.
Comfortable Stay in tents (Not an oxymoron – you'll see!!)
Indoor & Outdoor games: Carrom, Cards, Board games, Cricket, Frisbee, etc.
Itinerary:
Day 1:
4:00 PM: Arrival
5:00 PM: Tea & snacks
5:30 PM: Indoor and outdoor activities
7:25 PM: Movie Screening (only on Sat night)
7:30 PM: Bonfire, games and barbecue
11:30 PM: Dinner (Of course you can have it early!!)
Day 2:
8:00 AM: Breakfast
9:00 AM: Trek
12:00 PM: Swimming and other activities
1:00 PM: Checkout
Venue
TentsnTrails (east)
Adoshi dam, Khopoli, Maharashtra 410203
GET DIRECTIONS