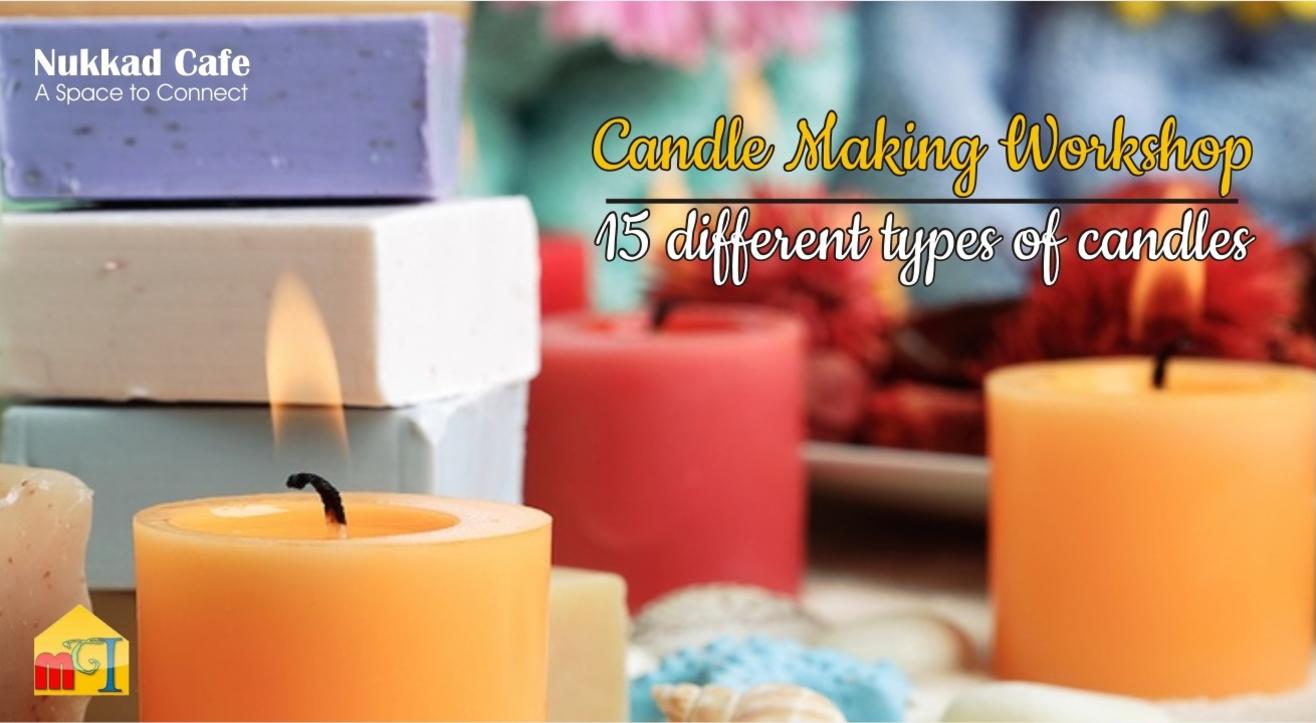 Craft
About
CANDLE MAKING hands on WORKSHOP (limited seats)
Learn to make beautiful candles by yourself this Sunday from the talented expert - Chitra Gupta in a hands on, interactive and fun filled session.
Participants will learn to make 15 different types of exotic wax candles:
-designer Candle
-hurricane candle
-T lights
-floating candle
- water candle
- ice candle
-decoupage candle
- henna candle
-jar candle(scented candle)
-cup cake candle
- shadded candle
- handmade roses
- sand candle
-golden silver candle
-rose. Candle..
-chunk candle(pillar candle)
Workshop includes:
1. Maintaining the temperture of the wax.
2. Selection of moulds.
3. Demoulding the candle in right way.
4. Guidance for taking candle orders and doing it commercially. Providing suppliers list.
Participants take back home printed notes and all the 15 wax candles made by them in the workshop.
Please bring a big box to carry the candles made by you.