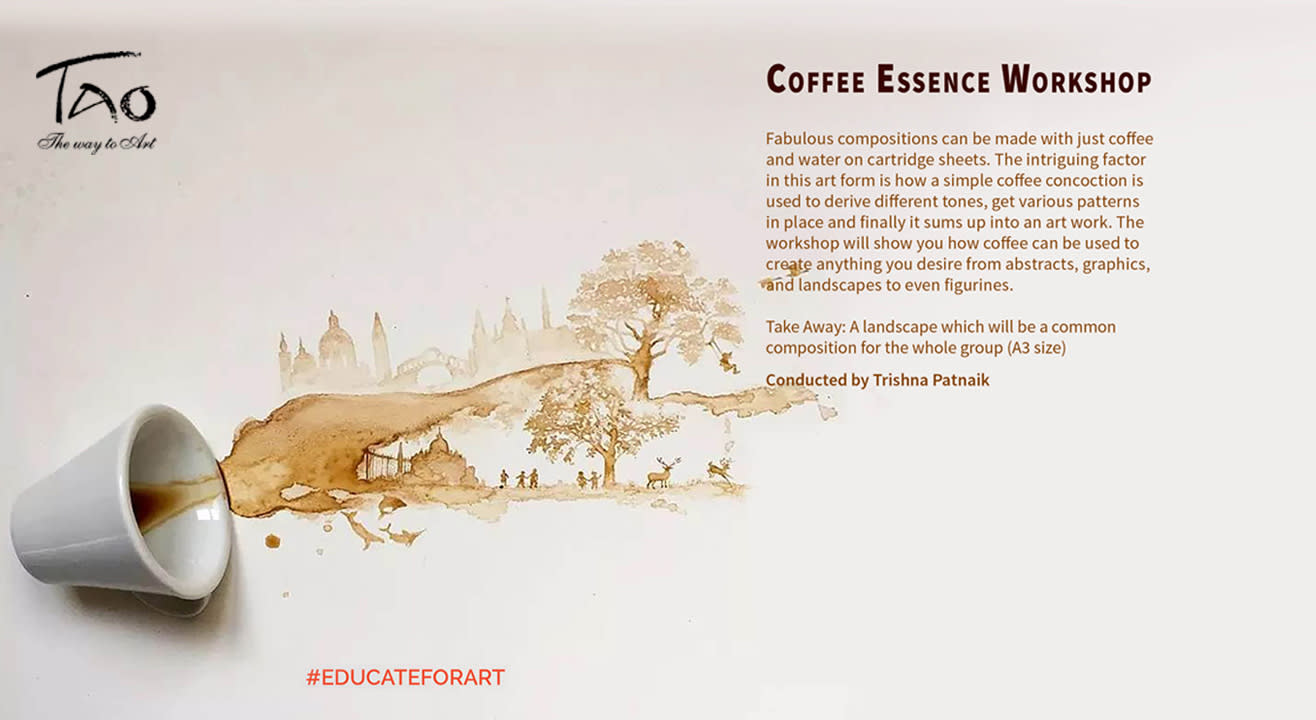 Art
About
Fabulous compositions can be made with just coffee and water on cartridge sheets. The intriguing factor in this art form is how a simple coffee concoction is used to derive different tones, get various patterns in place and finally its sums up into an art work. The workshop will show you how coffee can be used to create anything you desire from abstracts, graphics, and landscapes to even figurines.
Take Away: a landscape which will be a common composition for the whole group.
Workshop conducted by Trishna Patnaik.
Venue
Tao Art Gallery
165, The View, Dr Annie Besant Road, Worli, Lotus Colony, Worli, Mumbai, Maharashtra 400018