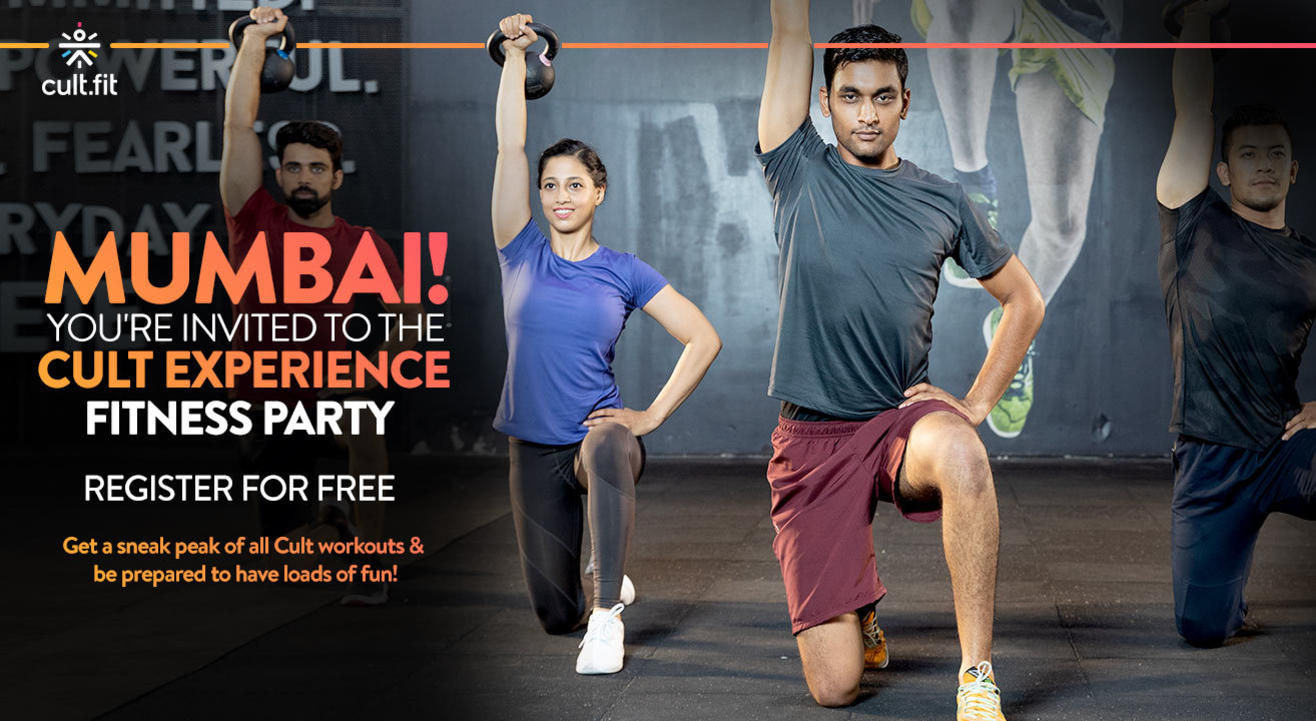 Fitness
Cult Experience Fitness Party
About
Wanted to check out what Cult is all about? Come get a sneak peek demo of all cult workout such as Yoga, Boxing, Dance Fitness, HRX, Prowl, Strength & Conditioning and HIIT as our top trainers will take you through all these fun workouts. Be prepared to workout and more importantly be prepared to have loads of fun!
- Please come in your workout wear
- Please report on time.
- This a completely FREE event and you do not need a cult membership to attend this event.
Location-CULT - Malad 1st Floor, Dheeraj Sagar Apartment, New Link Rd, Malad, Ekta Nagar, Malad West, Mumbai, Maharashtra 400064