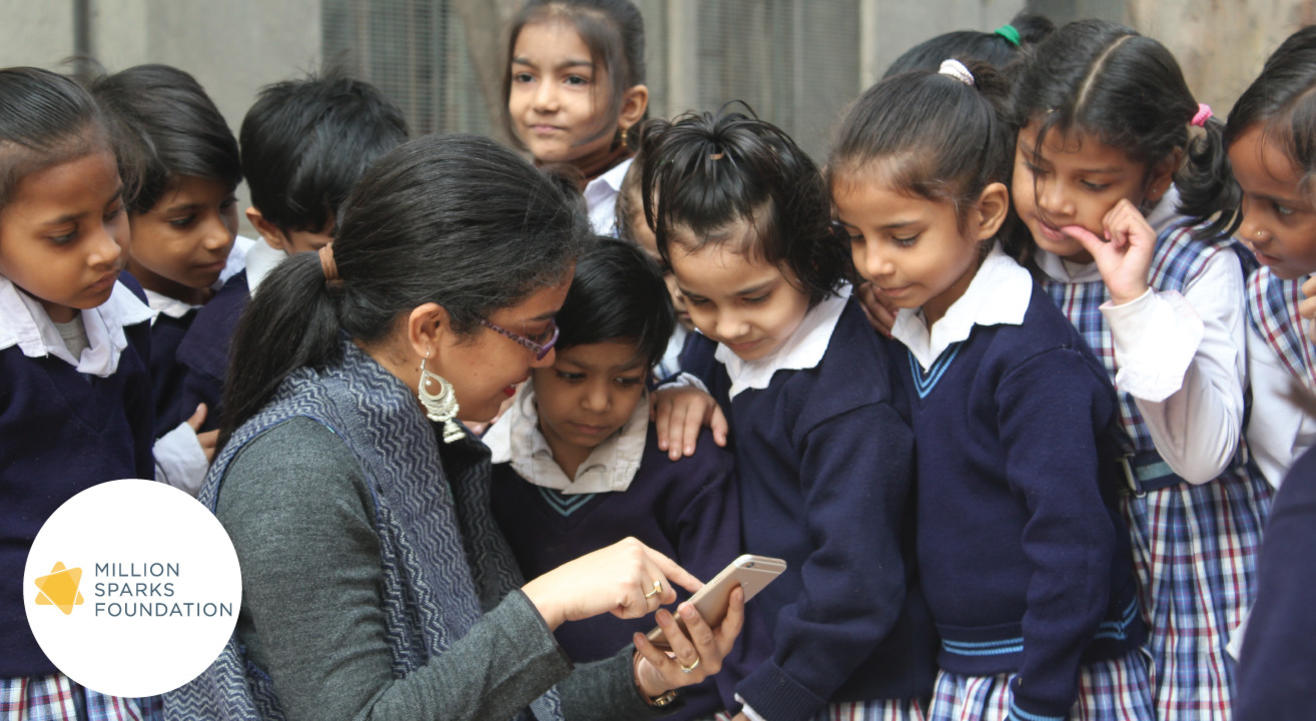 Curate content to help teachers help their students
Invite your friends
and enjoy a shared experience
Invite your friends
and enjoy a shared experience
About the Event
Help contribute to student learning by curating and developing content which will be used by the teachers on ChalkLit, a mobile app developed by the Million Sparks Foundation.
Isolated from their schools, friends, and teachers due to COVID-19, many children are exposed to higher stress and anxiety. Million Sparks Foundation aims to enable teachers through trainings and help them connect with students and families via online live classes on their phones using Million Sparks Foundation's mobile app, ChalkLit. Over 300,000 government school teachers from 50,000+ schools across 6 Indian states are using ChalkLit app.
How can volunteers help?:
The volunteers can help with content curation and development on the themes of online teaching, mental health & anxiety, communication with parents and other stakeholders.
Things to keep in mind:
This content will be for online teaching and addressing mental health concerns and hence any experience in any of the two fields will be highly relevant.
Volunteers are required to:
have their own laptop for easy viewing and drafting of content
be able to work on Google docs/ MS Office
Time commitment needed by the Volunteer:
10 hours per week for a minimum of 3 weeks
Meet the Team:
The Million Sparks Foundation team, led Dr Abhinav Mathur and Dr Mona Mathur - both PhDs from IIT Delhi with a mix of corporate and academic experience of 27 years each, is highly committed. The foundation's mission is to improve teacher capacity and student learning by developing bite sized, curriculum-aligned, open license digital lessons and teacher training modules that are delivered to teachers through ChalkLit app.
Questions? Reach us at:
reachus@millionsparks.org
Million Sparks Foundation