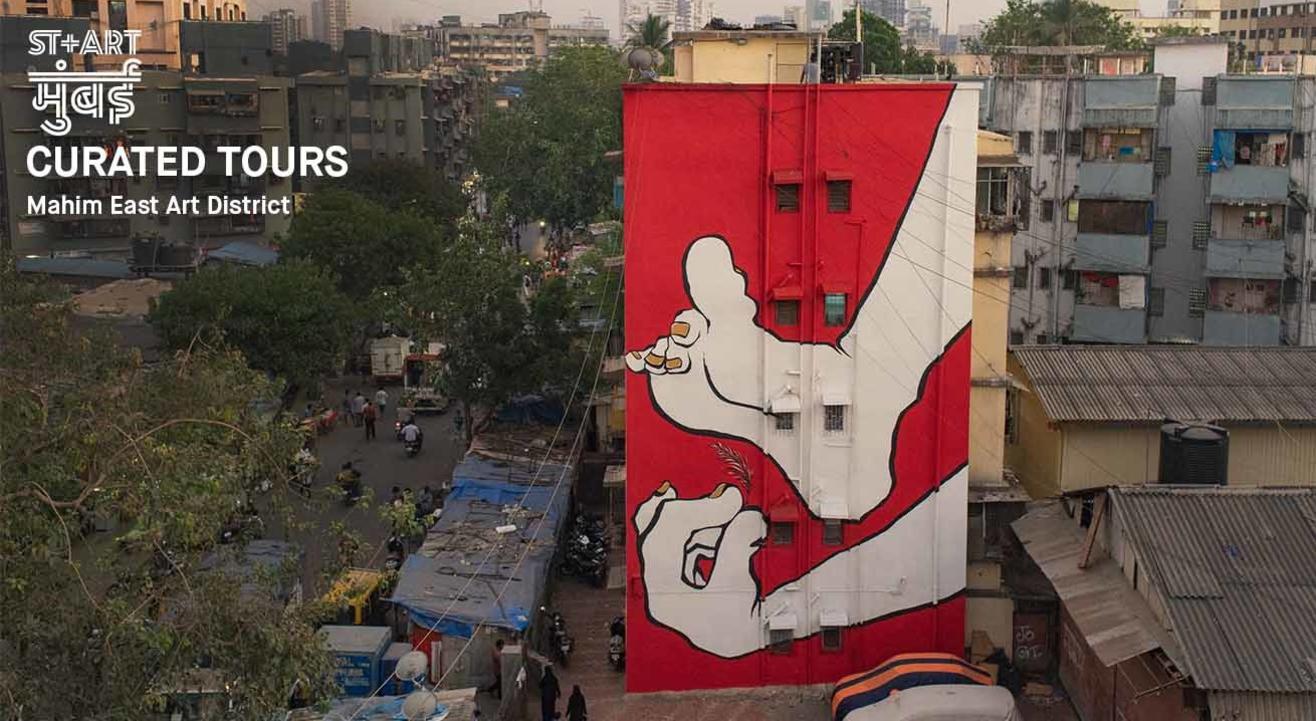 Curated Tour at Mahim (E) Art District
Invite your friends
and enjoy a shared experience
Curated Tour at Mahim (E) Art District
Invite your friends
and enjoy a shared experience
Invite your friends
and enjoy a shared experience
Established in 2017, most art pieces in the Mahim (E) Art District – India's third open-air public art gallery, are inspired by narratives local to the region. The lineup artists spent time interacting with the locality's populace and 6 of them employed the technique of portraiture to celebrate the region's diverse population.
ABOUT THE TOUR
The curated tours are interactive walks that take the visitors through the vibrant public art district of the city. Through the tours St+art engages the public and introduce them to a new format of experiencing contemporary art and the city itself. These walks will provide an insight into the historical aspects of the location, the stories behind the project and each one of the murals. The participants will become active witnesses of the cityscape's enhancement and of the re-imagination of its public spaces.
ABOUT MAHIM (E) ART DISTRICT
A tour of the art district gives you the unique opportunity to discover the region's cultural milieu and engage with its people. Alongside being an active centre of entrepreneurship, Mahim (E) is the site for thriving leather, pottery and recycling industries. Its close-knit community of residents is multi-ethnic and multi-religious. The underground subcultures of hip-hop and b-boying have also begun shaping the identity of the region.
Sighting of murals begins on facades located in Shahu Nagar, arriving till the 60 Feet Road.
Curated Tour at Mahim (E) Art District
Invite your friends
and enjoy a shared experience