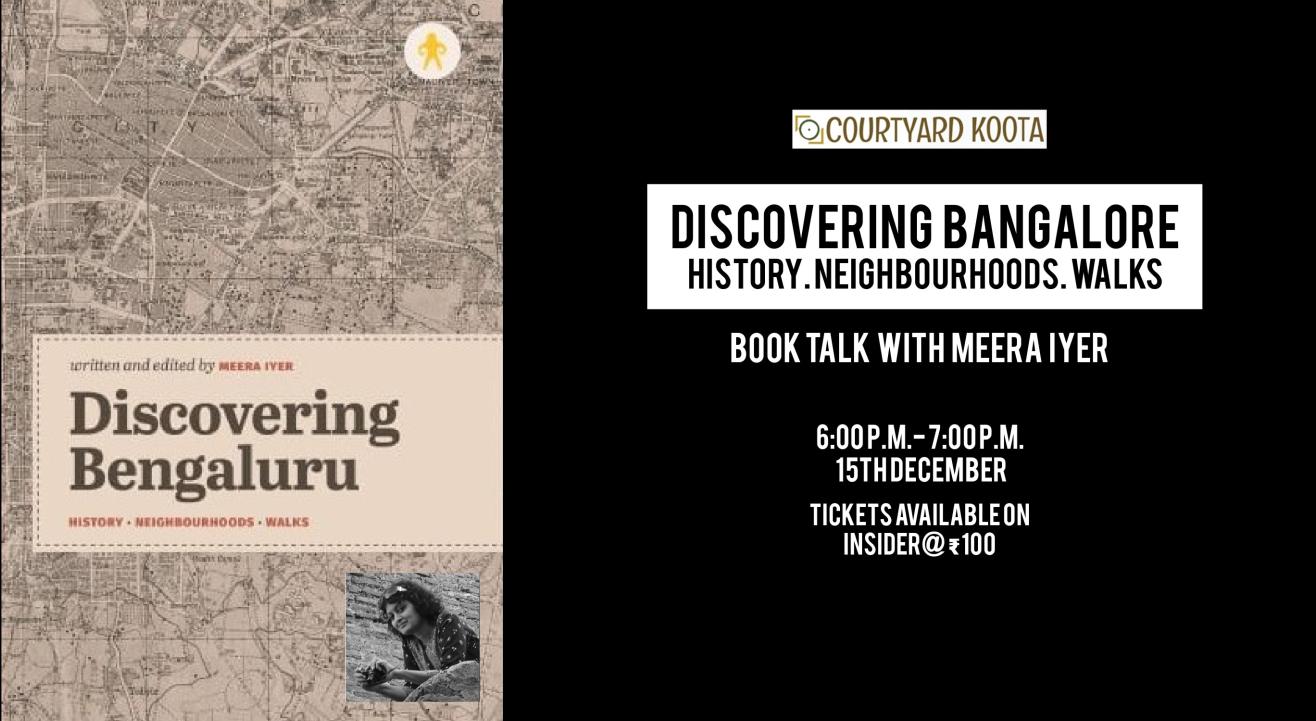 Talks
Discovering Bangalore: history, neighborhoods,walks
About
About the book
Discovering Bengaluru: History. Neighbourhoods. Walks takes you through a past that is still present in Bengaluru. Packed with archival maps and photographs, the book is part history and part walking-guide. It tells the stories of the streets where people lived, where battles were fought, and where little marvels of architecture, culture or nature are still found around almost every corner. Whether you are a visitor to Bengaluru or a resident, this book is essential reading for you to discover and understand the city!
It also has contributions by: HITA UNNIKRISHNAN, B MANJUNATH AND HARINI
NAGENDRA; KRUPA RAJANGAM; S KARTHIKEYAN; and others.
About the lead author
Meera Iyer is an independent writer and researcher, and is currently the Convenor of the Bengaluru Chapter of INTACH. A former development journalist, she now writes primarily on history, heritage, science, and environmental issues. Her writing has appeared in various newspapers and magazines including Deccan Herald, The Hindu, Mint, and Indian Express among others. She has a PhD in Forest Ecology from Michigan State University.
Venue
Courtyard Koota
Ground floor, Good Earth Tarana Good Earth Malhar, near Rajarajeswari medical college Kambipura, Bengaluru, Karnataka 560074