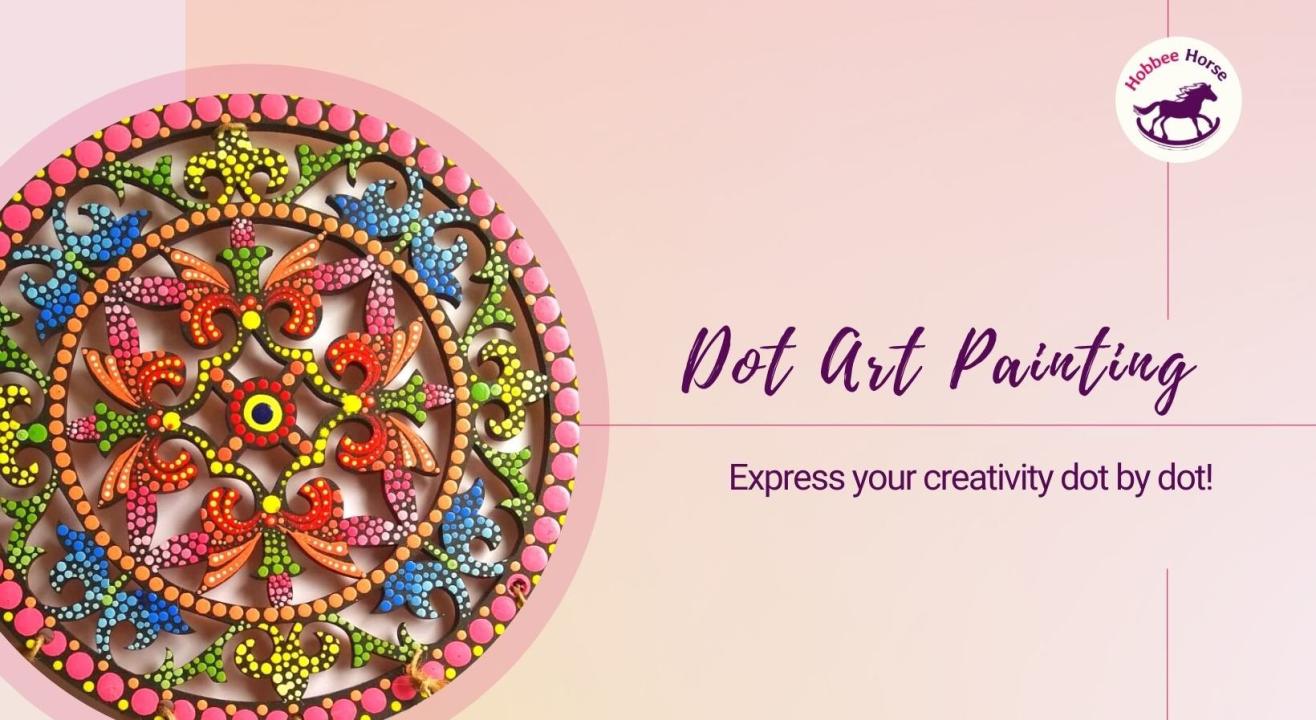 Enjoy this event from your home
Event Guide
Masterclass
Learn from an expert
Invite your friends
and enjoy a shared experience
Enjoy this event from your home
Event Guide
Masterclass
Learn from an expert
Invite your friends
and enjoy a shared experience
Event Guide
Masterclass
Learn from an expert
Invite your friends
and enjoy a shared experience
Express your creativity Dot by Dot!
Did you know that dot art painting has it's origin in central Australia?
Dot art painting makes extensive use of closely placed dots of colour that, when viewed from a distance, seem to visually blend together to form a picture. Dot painting is nothing short of meditative as you focus on painting beautiful dots that form a masterpiece.
What you will do:
– Basic designs and patterns that can be incorporated into any design to make complex and stunning artwork
– Making custom colors and shades with a basic set of acrylic colours
– How to mix colors correctly to get even dots
– How to decorate an intricately carved dreamcatcher base with dot art
By the end of this workshop you will be able to create stunning artwork using dotting technqiues!
Materials required:
– You can use a paper for practice or any wooden or MDF base
– Dotting tools
– Acrylic paints
– Mixing Palette, Paint Brush, Piece of Foam
Additional optional items:
– Ear bud, Match stick
– Compass, protractor
About the artist
Rashi Khivansara is the founder of knickknackarts, a home decor and design studio, based out of mumbai. She is full time artist and used dot mandala and resin as her main mediums to create functional and aesthetically pleasing home decor products and artwork.
Enjoy this event from your home
Event Guide
Masterclass
Learn from an expert
Invite your friends
and enjoy a shared experience