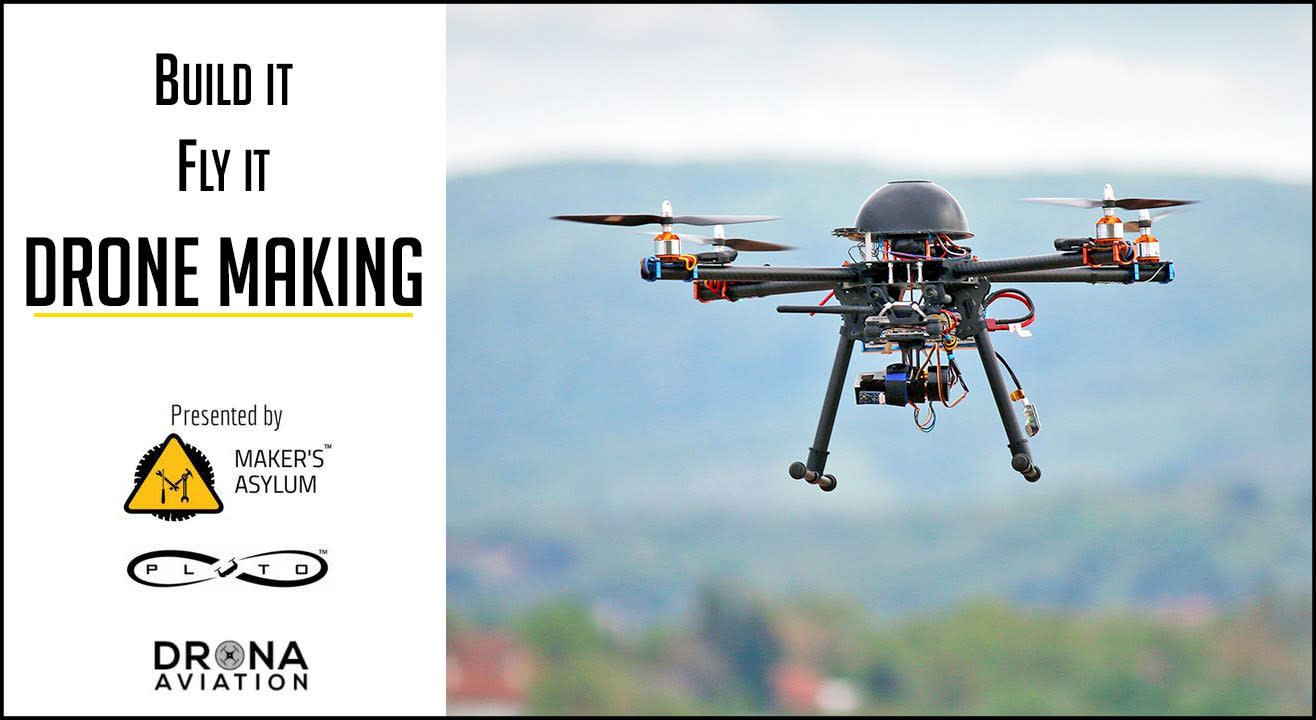 DIY
About
Drones have always awed people and isn't it cooler if you know to build one?
The idea of flying surveillance cameras, robotic companions and even unmanned aircraft carrying supplies around the planet is swiftly becoming mainstream. So much that there are rules and regulations being put in place to monitor the high level of activities taking place in the domain.
To get you started with drones, we bring to you this workshop.
Things you'll learn in the workshop
Mechanics of flying vehicles
Hardware of Quadcopter
Wifi Communication
The Autopilot
Pluto PCB
Contents and diagram
Activities during the workshop
Mechanics of flying vehicles
Frame creation
Motor Mounting
Prop balancing
Auto‐pilot hacking
Connecting Android phone to the quad
Flying drone
Participants will be provided the entire drone kit for the workshop. At the end of the workshop, the students will have the option of returning the drone or keeping it with them for a small additional price. Participants who are interested in keeping the drone that they build during the workshop.
Venue
Maker's Asylum, Mumbai
D-11/1, Road No. 21, Opposite Passport Seva Kendra, MIDC, Marol Industrial Area, Andheri East, Mumbai, Maharashtra 400093